Barnsley's Mayor was keeping spirits high for members of Royston St John's Church last week.
Councillor Caroline Makinson joined the Church's weekly virtual coffee morning, which is held after the live streaming of Wednesday Mass, to speak to the vicar and parishioners.
The Mayor of Barnsley, Councillor Caroline Makinson, said: "It was a pleasure to join Royston St John's Church's virtual coffee morning last week.
"Gathering for worship and social activities are a vital component of church life, and it was great to see the sense of friendship and community from the group on the call.
"As we remain under national restrictions, it's so important that we stay in touch with one another in the absence of meeting up in person.
"For those who have the technology but may not feel comfortable or confident using it, we have some helpful step-by-step guides on our website which will help you keep in contact with friends and loved ones during this time."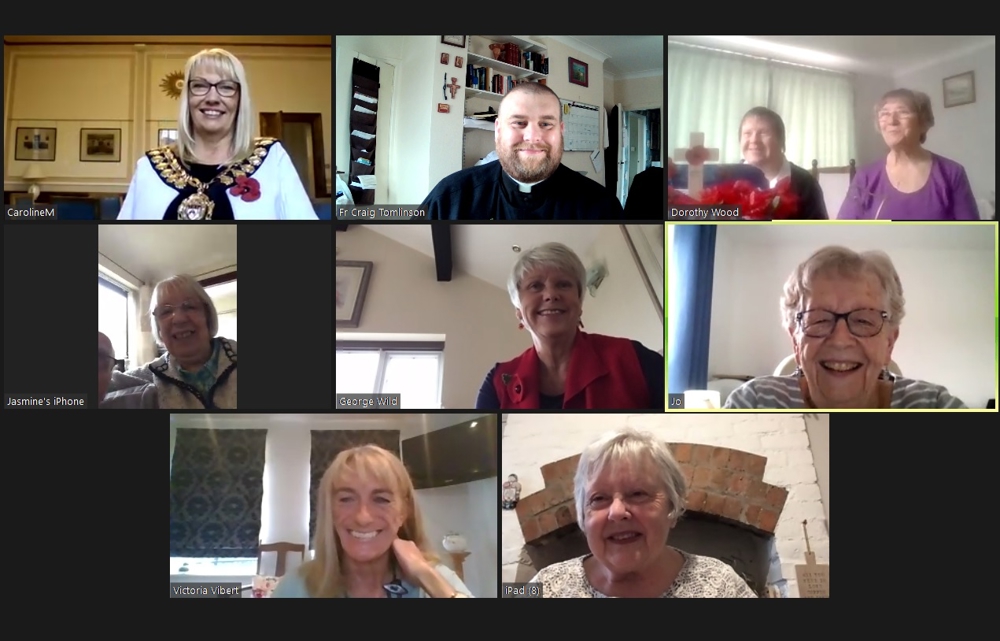 Fr Craig Tomlinson, Vicar of the Benefice of Royston and Felkirk, added: "We were thrilled to be joined by the Mayor of Barnsley for our virtual coffee morning. She is welcome back at any time!
"We appreciated her interest in how we are dealing with national restrictions and her sympathy for the Church of Felkirk, St Peter to have to curtail their year-long celebration of 900 years of worship in the Church because of the pandemic.
"We now have a display of more than 900 angels in the church building for when people come in for private prayer and for when we can reopen for public worship.
"As we move forward, it is important for us to be at the centre of the communities we serve. We welcome anyone who would like to join us for our Wednesday morning coffee over Zoom. We are here if anyone needs a friendly face or a welcoming voice. If technology is a problem, we can always pick up the phone for a chat.
"These times are very difficult for the vulnerable, the isolated and the lonely, and we are just trying to shine a little bit of light in the darkness in the best way we can."