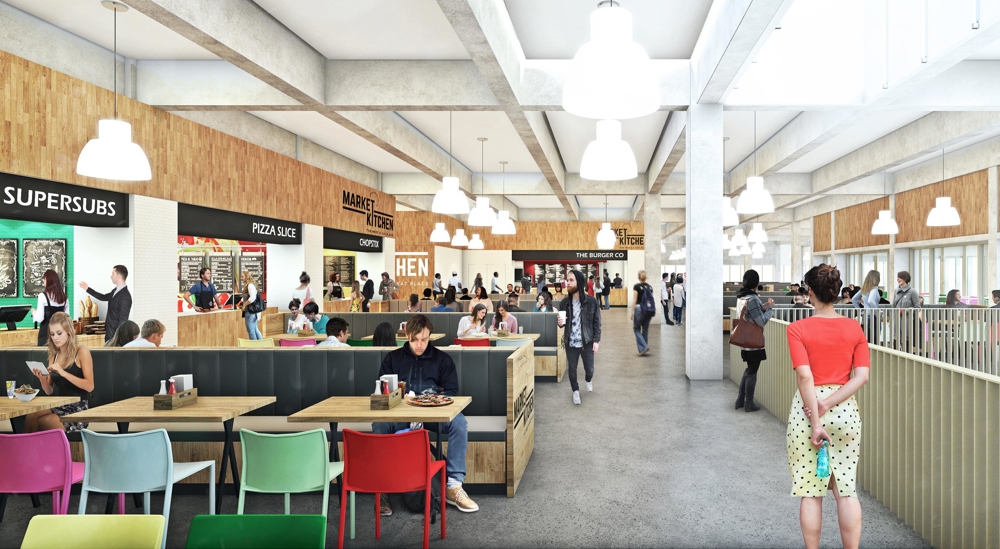 Market Kitchen is an exciting new town centre eating experience opening summer 2018. Situated on the upper floor of the new market hall, with a terrace offering outdoor seating and views across the new public square, Market Kitchen will provide customers with up to 10 food outlets to choose from, offering a variety of delicious foods.
With a large dining area and shared seating for up to 600 people, Market Kitchen will become the meet and eat place for individuals, families and groups of friends.
Market Kitchen is a key aspect of the wider Barnsley Markets development which will be at the heart of The Glass Works. As well as providing a great range of tasty foods, Market Kitchen will pride itself on its 'from the market to the plate' ethos; integrating with the wider markets offer and where possible, encourage food outlets to source ingredients directly from the market or from local providers; helping to sustain the local economy.
The existing market currently has four traditional cafés and we are working with them to ensure that they become a cornerstone of Market Kitchen, whilst bringing in new providers with a range of products that deliver a truly diverse eating experience.
Interested in having a unit in Market Kitchen?
If you're interested in operating a unit within Market Kitchen we would really like to hear from you. You can fill in our enquiry form and a member of the project team will get in touch. 
*image courtesy of design and image IBI Group
For further information about Market Kitchen