Diversify your workforce with supported employment
Having a learning disability or difficulty, or an additional support need doesn't mean that people can't work or learn new skills; it just means that they may need a little extra help along the way.
It's estimated that 20% of the UK population have some disability or additional support need, affecting their ability to get a job. We have a talent pool of eager and hardworking future employees who make a great addition to businesses.
We can help your business to create opportunities, recruit the right people and train them in their roles. We look at what skills you require in your business and what skills they need to excel.
Benefits to your business
Supported employment enables individuals with a learning barrier, or additional support needs to succeed in the workplace. We help showcase their talents and modify recruitment to lower the barriers that this group face when applying for jobs.
Hear from businesses that have benefitted from our service in the videos below.
Save on recruitment costs
The True Independent Group have seen how supported employment has created new recruitment opportunities in their restaurants across Barnsley. They've benefitted from zero costs and full retention, as well as saving money and time from our help to find, train and coach the best applicant for the job.
Our place in the recruitment process
We work with businesses to understand what they're looking for and find people to match.
Alongside working with employers, we support new recruits through their induction and training. Our job coaches provide one-to-one support with key activities and tasks.
Finding the best candidate for your business
Lee's experience at the RSPB Old Moor is a great example of how the supported employment interview and induction processes ensure applicants and employers get off to a great start. This on-the-job action is a perfect opportunity for candidates to demonstrate their skills and receive the best training.
Supporting the candidate in their role
As well as matching Cannon Hall with an applicant that met their requirements, our job coaches worked with Dylan to settle him in, provide training, grow his communication skills and provide general support. This has helped Dylan to flourish in his role.
The benefits of being inclusive in the workforce
Wentworth Castle Gardens have seen many benefits of being inclusive in the workforce. It's brought a new dynamic to the team with inclusive, open, supportive ways of working. It's great to hear that not only has it been positive for Ben, but also for the team and the business.
The supported employment service offers alternative recruitment solutions at no extra cost to businesses. It supports people who are underrepresented in the workforce using the nationally recognised five-stage model of supported employment. We work with employers to improve diversity and offer support at every stage of the process.
Our partners
Our partners include, Barnsley Norse, Cucina Sky Lounge, The Salt House, BARiSTA, National Trust, RSPB, Black and White, Bistro at the Pocket, Cannon Hall Museum Park and Gardens, True Independent Group, Doyle Security, EVRi, Twiggs Grounds Maintenance Ltd, Winner Recruitment and McDonalds.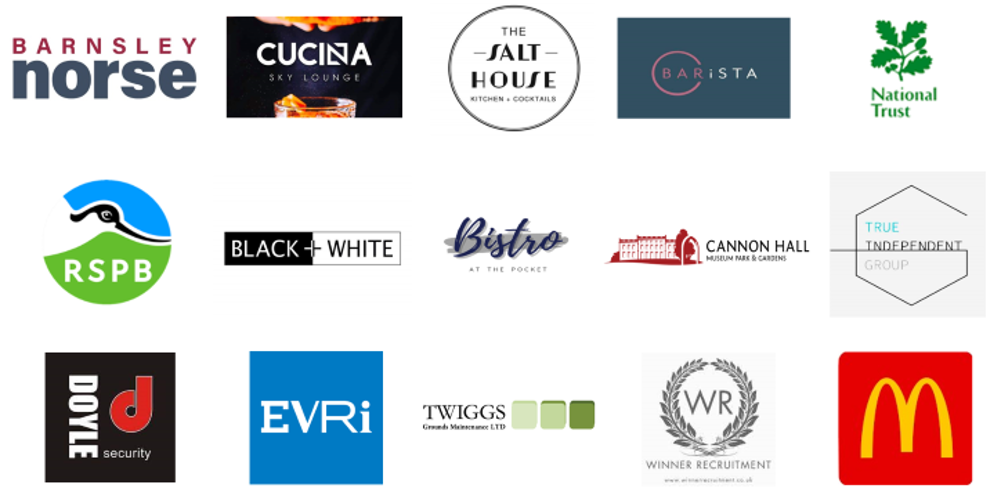 Other helpful resources
Contact us
For more information you can contact us by: