Welcome
Thank you for your interest in applying for one of the new roles within Business Intelligence, providing support for Children's Services.
We're incredibly proud of the work we do, and are committed to offering you the support, development and innovative technology and tools you need to succeed in your role and your career.
Our leaders and managers are focussed on ensuring our operating environment is one of collective learning and high support. We strive to deliver 'even better' services and outcomes for children and families in the borough. We're enabling this through investing in Business Intelligence to ensure we have data and intelligence led performance oversight and decision making.
It's an exciting time to join us and we hope you'll progress your interest to join our excellent team!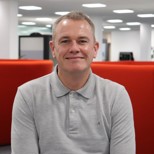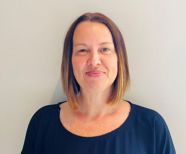 Michael Potter (Service Director - Business Improvement, HR and Communication)
Carly Speechley (Executive Director - Children's Services)

Barnsley's vision and ambition for 2030
The vision for Barnsley Council is Barnsley - the place of possibilities. This builds on our past which has influenced the fabric of the borough and experiences of many Barnsley residents, and the borough's success over recent years.
By 2030 we want everyone to benefit from and contribute to making our borough a thriving place of possibilities.
Everyone has an important role in working together to make our ambitions for the borough possible and improve the lives of residents. This includes our residents and organisations across the private, public, voluntary and community sectors all working together.  
Barnsley's already a great place and we want to do more. This vision drives our Council Plan, demonstrating our commitment to making it happen. We'll concentrate on providing services where they're most needed and will have the most impact. And we'll help people to do more for each other and their community.
We're committed to developing skills, talent and creativity among people of all ages, creating exciting prospects, meeting the demands of the future economy and making Barnsley a better place to be.
At the heart of all of this are the proud people of Barnsley. It's about celebrating and championing what makes our borough special to inspire others and work together to make an even better Barnsley.
Our values
We live and work by our four values:
honesty

teamwork

excellent service

taking pride in what we do
As part of our team, you can be sure we'll do all we can to support you in being truly excellent. You see, we prioritise learning and enabling staff to achieve their potential. That's one of the reasons why you'll find your career here inspiring and rewarding.