Reopening our libraries
We're pleased that as part of government plans we're looking at reopening our libraries.
Each of our library buildings has a very different layout, so to make sure we're opening in the safest possible way for both the public and our staff we'll be opening each site in a phased way.
Find out more about reopening our libraries
Find us
1 The Glass Works, Barnsley, S70 1GW
Get directions on Google Maps.
Opening hours from 6 July 2020
| | |
| --- | --- |
| Day | Time |
| Monday | 10am to 3pm |
| Tuesday | 10am to 3pm |
| Wednesday | 10am to 3pm |
| Thursday | 10am to 3pm |
| Friday | 10am to 3pm |
| Saturday | 10am to 3pm |
| Sunday | Closed |
The Connecting Place
The Connecting Place on the ground floor is the perfect space for you to relax, work or meet up with friends.
It has comfortable furniture, quick-pick book stands and the Sharing Space - a large open area for our activities and events.
It's also home to the Lightbox poem and statue of Kes.
More about our poem and statue
Access to council services
You can use our self-service kiosks in the Connecting Place to access council services online. Don't worry if you need some support; we're always on hand to help.
If you've got an appointment to see one of our officers, our customer service areas are also on the ground floor.
Maker space lab
The maker space lab is a dedicated place for our science, technology, engineering, arts and maths (STEAM) activities.
Equipped with the latest technology, children can develop their digital skills and creativity by working together on projects, sharing knowledge and resources, and finding out the exciting things they can build.
Sanctuary room
Situated on the ground floor, the sanctuary room is for children or adults with autism who may need a quiet place to go to during a busy day.
You can drop-in at any time to relax in the calm and quiet.
The Reading Lounge
The Reading Lounge on the first floor is home to our fiction book collection. It's also where you'll find the children's library at Library @ the Lightbox.
There's also plenty of space for you to read, chat and study.
More about books and reading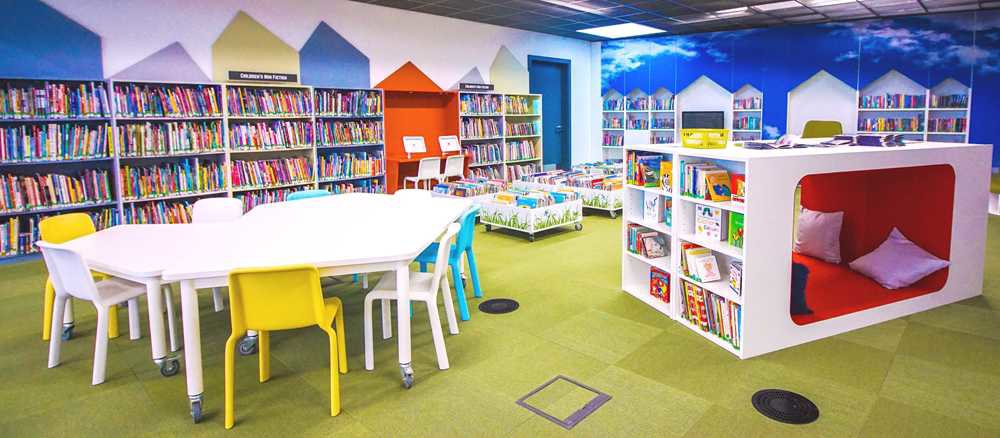 Children's library
Our children's library has plenty of books, soft seating and a reading house.
Youngsters can also digitally draw and paint, complete puzzles and experience other educational games using our tablets and large interactive screen.
More for children
Digitally connected
The Reading Lounge has a number of tablets around the floor that can be booked online or in the library for use.
There's also a 55-inch interactive table with everything you need to read, study, explore or work.
Wellbeing sessions
With a dedicated room for health and lifestyle sessions, Library @ the Lightbox is at the heart of the community.
Midwives, health visitors and other health and lifestyle professionals can all run sessions from this space on the first floor.
The Study Space
Dedicated to study and discovery, the Study Space on the second floor has enough computers, sofas and desk space for everyone.
It's also where you'll find our non-fiction book collection.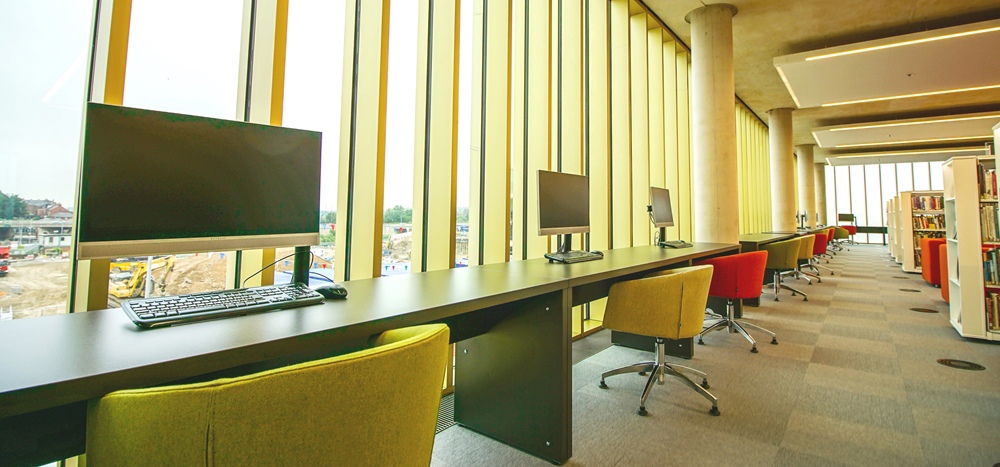 Using a computer
You can book a computer online or in the library, all with fast internet access and Microsoft Office applications for word processing, spreadsheets and presentations.
Printing is also quick, easy and free of charge.
Your digital hub
IT suite
Our IT suite has 20 computers and a 65-inch interactive screen - ideal for teaching groups and running training sessions.
It's also where we run our job clubs, children's coding club and other digital activities.
See our activities and events
Space to work
With plenty of desks, the Study Space is the ideal place for you to concentrate and focus on work. It's also the perfect location to carry out small group projects.
For a more relaxed approach, get comfortable on one of our sofas.
Events room and roof terrace
On the third floor you'll find our events room - a multi-purpose bookable event space. It features a sprung dance floor and a suite of projectors to create a range of engaging and interactive experiences, including our digital story times.
The outdoor roof terrace also offers stunning views across Barnsley.
See our activities and events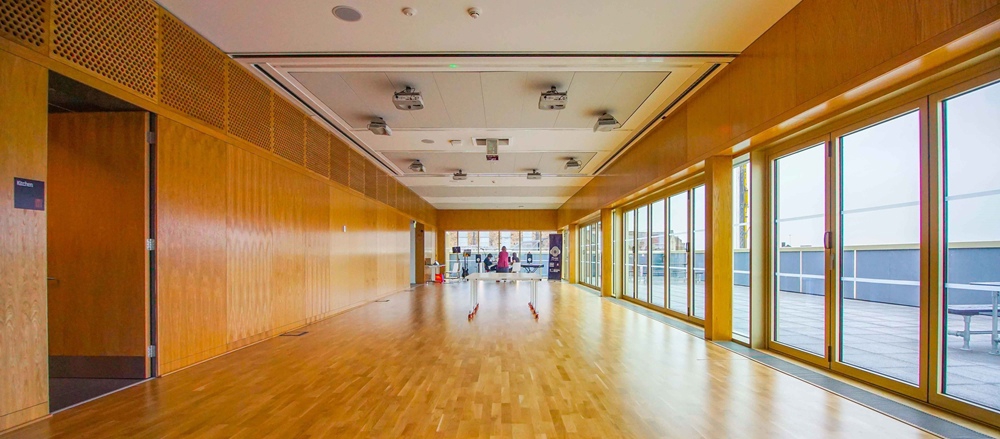 Watch our videos
You can watch our videos to take a virtual tour of Library @ the Lightbox and see the construction from September 2016 right up until opening!
You can also find out what some members of the public think of our new library and see interviews with some of the people involved in the project.
Virtual tour
Construction of the library
Views of the public
Interviews
Cllr Sir Stephen Houghton CBE - Leader of Barnsley Council
Wendy Lowder - Executive Director of Communities at Barnsley Council
David Shepherd - Service Director for Regeneration and Culture at Barnsley Council
Paul Bennett - Project Manager for Library @ the Lightbox at Barnsley Council