Light Music - a poem for the Lightbox
Library @ the Lightbox features a dedicated poem - Light Music - written by local poet Ian McMillian. The verse takes pride of place in the building - looking onto the open terrace of the Reading Lounge on the first floor. 
The artwork ties into the relationship between writing and creativity, and it's hoped will encourage people to showcase their own poetry.
The Hear My Voice project, funded by local charity Barnsley TUC Training and run by Barnsley Museums, started in 2016 and aims to help Barnsley residents do just that. Ian McMillan's driven the project forward by attending events around the borough and creating lots of fantastic poetry.
Barnsley Museums work with schools, organisations and community groups to host a variety of events designed to engage, stimulate and inspire people.
Find out more about the Hear My Voice project.
Light Music, by Ian McMillan
Light through the window on hands turning pages
Light fills the spaces and lights up the air
Words are performers and books are the stages
Life is a wander and words get you there
Meet here and talk here and let ideas grow
In luminous gatherings under this roof
This is a hub where community shows
That thinking together can light up the truth
Here is a haven in this complex century
Here is a place we can gather and talk
Here is a box of light held in a library
Here is the cake at the end of the walk
Meet here and laugh here or meet here and think
Barnsley's a light show and this is the star
If your mind's thirsty just come in and drink
And turn on the light then we'll see where we are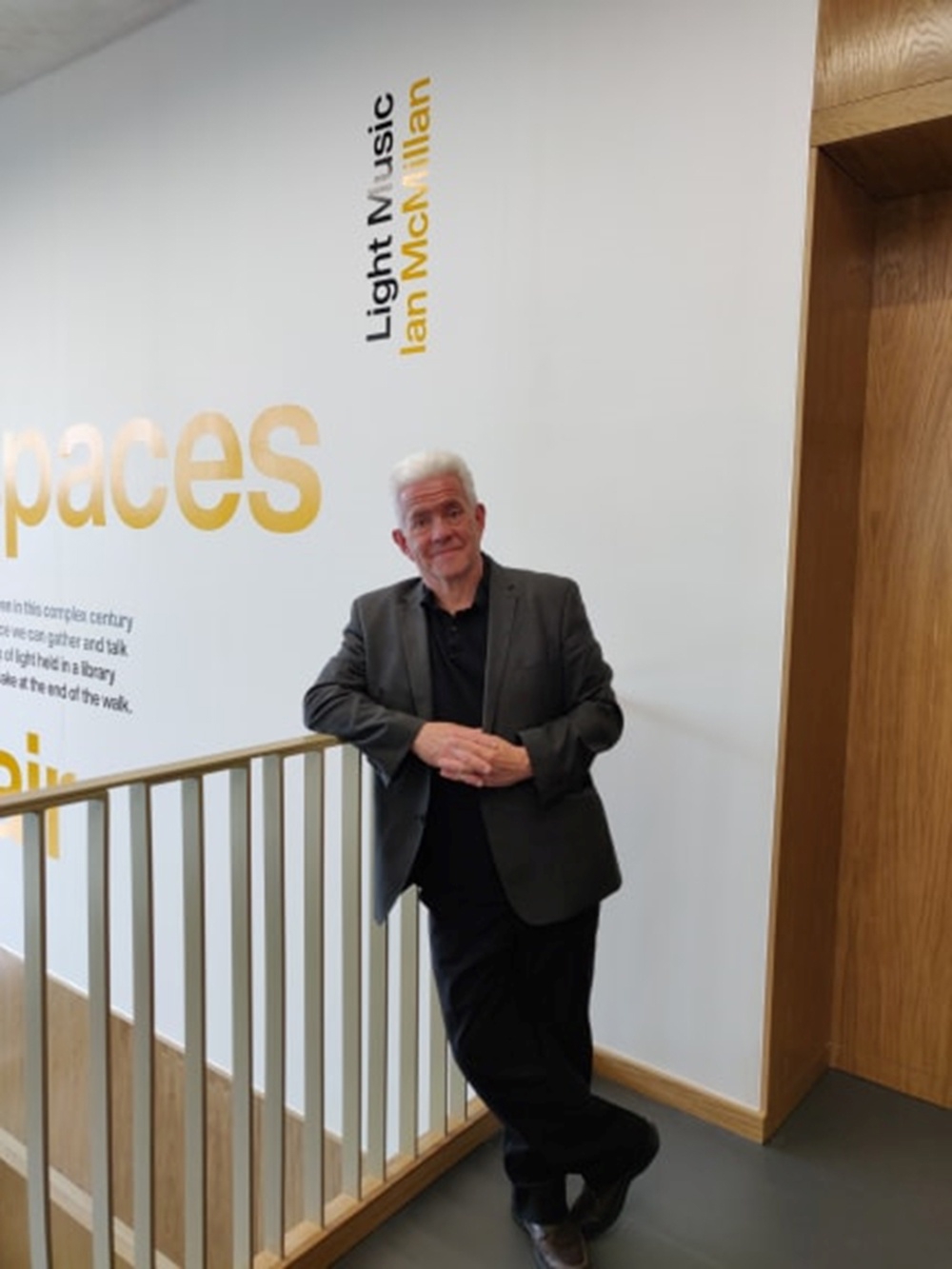 Kes statue
Taking centre stage on the ground floor of the Lightbox is a life-size statue commemorating the fifty-year anniversary of the publication of the literary classic A Kestrel for a Knave.
The sculpture of the lead character Billy Casper and his beloved bird Kes has been created by artist Graham Ibbeson. Graham lives and works in Barnsley and has produced statues in towns and cities across Britain, including Dickie Bird right here in Barnsley.
Having previously been displayed at Experience Barnsley, the Kes statue will be in place at Library @ the Lightbox until 4 July 2020.