If you're enthusiastic, enjoy working with people and have the ability to maintain relationships, a career in social care could open up a whole host of options to you.
To help get you on to the social care careers path, you can access free training through our Future Carers programme.
About the programme
The Future Carers programme is perfect for people thinking about starting to work in care and those who have had a break in their care career and want to update their skills.
This course is designed to increase your confidence and help you recognise the skills and qualities which make you a good fit for a care role. Working with Adult Skills, Community Learning and Jobcentre Plus on this programme, the course will also allow you to explore the many different roles available in the care sector.
Future Carers is based around the Care Certificate, which will give you the confidence, knowledge and understanding to start a successful career in care.
Experts from across the borough will train you on topics like dementia, autism and moving and handling.
Each Future Carers cohort will be tailored around you. Managers from care providers are invited to speak based on the type of care role your group is looking for, allowing you to make a good first impression and learn more about roles you're interested in before applying.
Employability support with CVs, job applications and interviews will massively enhance your chances of being offered a role in care.
As part of Future Carers, you will have been able to gain an 'Introduction to health and social care and children and young people's settings' Level-1 certificate. You will also have the opportunity to secure a Level-2 qualification in Health and Safety.
Most people who have completed the Future Carers programme have gained the confidence and knowledge to secure successful interviews for care roles by the end of their course.
We look forward to helping you on your care career journey!
Dates for the 2022 programme
Non-accredited programme: Future Carers SWBA fast track (five weeks)
| | | | |
| --- | --- | --- | --- |
| Cohort | Start date | End date | Time |
| FC3 | 11 July 2022 | 25 August 2022 | 9.30am to 3pm |
The above cohort is for the Level-1 accredited programme, which runs four days a week (Monday to Thursday) over a six-week period. There will be a week break from 25 July to 28 July.
How to join the programme
If you're interested in joining the programme, you'll need to be:
over 19 years of age

unemployed or on an approved benefit

working less than 16 hours a week but signing on and reporting to Jobcentre Plus

at risk of redundancy or recently made redundant

eligible for residency and immigration status (you'll have to present evidence of this)

resident in the UK or other EU country for the last three years



If you're already receiving support from Jobcentre Plus, ask your adviser to book an appointment for you at the next Future Carers presentation.
If you'd like to learn more about the programme please contact us online or call (01226) 775270.
Working in care
Our care workers help support and improve people's lives across our borough, whether that's in their own homes, our communities or a care home.
If you're a caring person who wants a rewarding career you can be proud of, working in care could be for you!
We have a wide range of care roles currently available in our borough, all of which allow you to make a real difference in someone's life. These roles also offer plenty of opportunities to develop your skills and progress your career.
Want to learn more about working in care in Barnsley? Visit our Proud to Care webpage, hear from our borough's care workers and browse the range of roles currently available.

Case studies
You can read some success stories below from people who've previously completed the Future Carers programme.
Blessed Kanodereka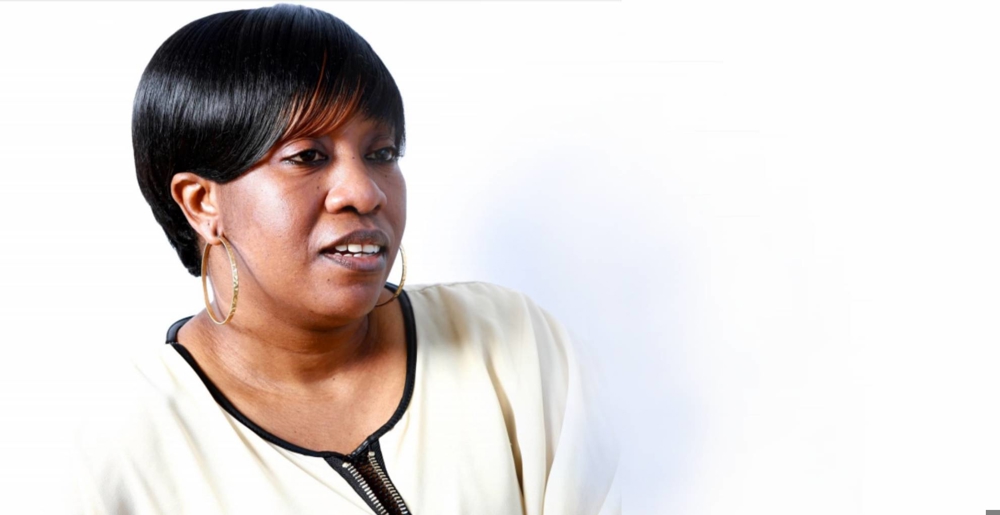 Support Worker
Sun Health Care (since March 2012)
Background
Blessed came to England from Zimbabwe in 2000 to join her family, moving to Barnsley three years later. Initially she found work as a cleaner and then as a warehouse operative before learning about Future Carers while visiting a job centre.
"Although I had no formal care experience, I cared for my sister, who has learning disabilities, as well as my own children, and I began to think about social care as I felt I had a lot to offer," she says.
Future Carers
Blessed joined Future Carers in 2010. She completed the Level 1 progression certificate and a first aid qualification before going on to achieve a Level 2 Health and Society Diploma.
"Through Future Carers I gained the knowledge that made me feel ready to begin my career safely," she says. "I understood the importance of promoting independence, choice and protecting the rights and safety of people I work with."
In 2012 Blessed successfully applied for a position with Sun Healthcare, a social care organisation in Barnsley.
Career progression
"From day one my senior was very supportive," she says. "I completed my induction and a period of shadowing. Building relationships with clients is very important – it is important to establish trust, and good support from my employer helped me to do that."
She continues: "I have so many experiences of supporting the independence of the people I work with. This can include cooking, personal hygiene, shopping, going out in the community. I have even had the opportunity to support my client to go on holiday in Skegness. That was tiring but worthwhile."
Learning and development is continuous and Blessed has completed training in the administration of medication including insulin administration.
"It's good to be part of making a real difference," she adds. "I am so much more confident. I love my job and my workplace feels like my second home. I work with a brilliant team. It's also good for my family to see me study – we sit and work together."
"I am doing a Level 3 qualification at the moment. I want to continue to develop and advance in the social care sector and am thinking about the role of senior support worker on completion of the Level 3 diploma."
Manager feedback
Sun Healthcare senior support worker Jane Batty says: "Blessed is a valued member of our team and she has grown in knowledge and confidence, successfully completing training and development activity to maintain our high standards. She is very well liked and respected by the people she works alongside, and she works hard to ensure the people we support are given every opportunity to live the life they want."
"Blessed is naturally a calming influence who is a good listener. She has, and still does, spend time getting to know the people we support, meeting their changing needs and building good relationships built on trust and respect."
Jamie Sutton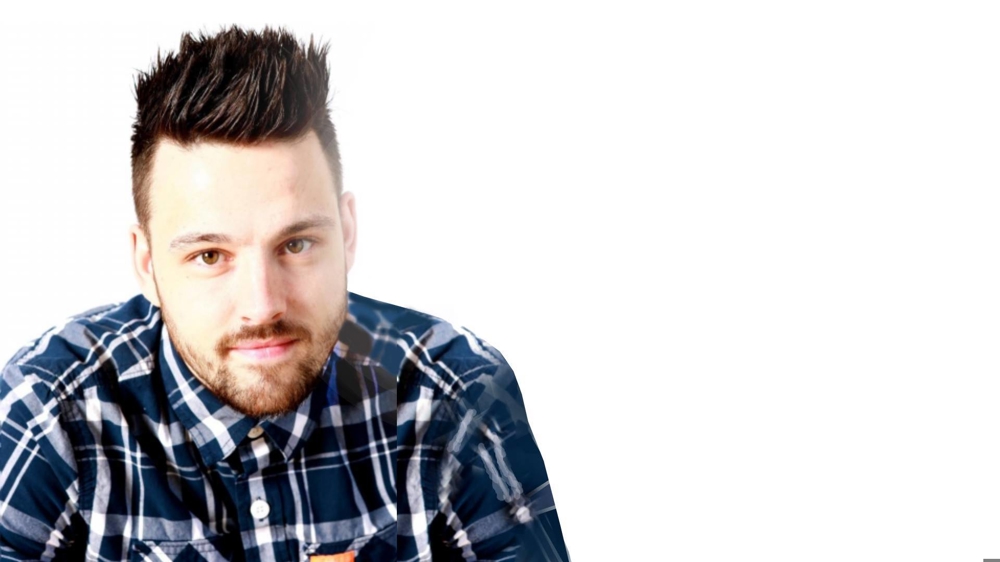 Care Assistant
Mapplewell Manor (since 2013)
Future Carers
Jamie Sutton joined Future Carers in 2012 following studies at Barnsley College and, before that, Darton High School.
He says: "Almost all my social care knowledge started when I commenced the Future Carers social care academy. We learnt about the basics of care and in some cases looked at more in-depth aspects of care."
As part of his Future Carers course he completed two weeks' work experience at Chapel View Nursing Home in Mapplewell, Barnsley; this was, he says, an opportunity to put into practice all his Future Carers learning. A short time later, in January 2013, he successfully applied for a position as care assistant at Mapplewell Manor.
Career progression
"I enjoy everything about working at Mapplewell Manor," he says, "it's a special place to work."
"I love my job and each day I have a sense of achievement. I have learnt that there is immense satisfaction in social care work. It's not the kind of job you just come for the pay – that would not be right. To do a job you love is everything you could wish for."
Jamie's employment as care assistant has also given him opportunity to complete mandatory training in topics such as fire safety, and health and safety. He's also successfully completed Level 2 Dementia Awareness and a Level 2 Diploma in Care.
Currently, he's working towards his Level 3 Diploma, together with medication training.
Commenting on the wider value of his professional role, Jamie adds: "It's given me life skills such as communication and it's taught me a lot about the importance of equality and diversity."
And reflecting on his professional training in social care, Jamie says: "I would like to thank all those who helped me along the way, from those who first accepted me onto the Future Carers programme to the tutors and trainers who taught me about the different aspects and variety of care."
"I would not be where I am today if it was not for Future Carers."
Ryan Lauder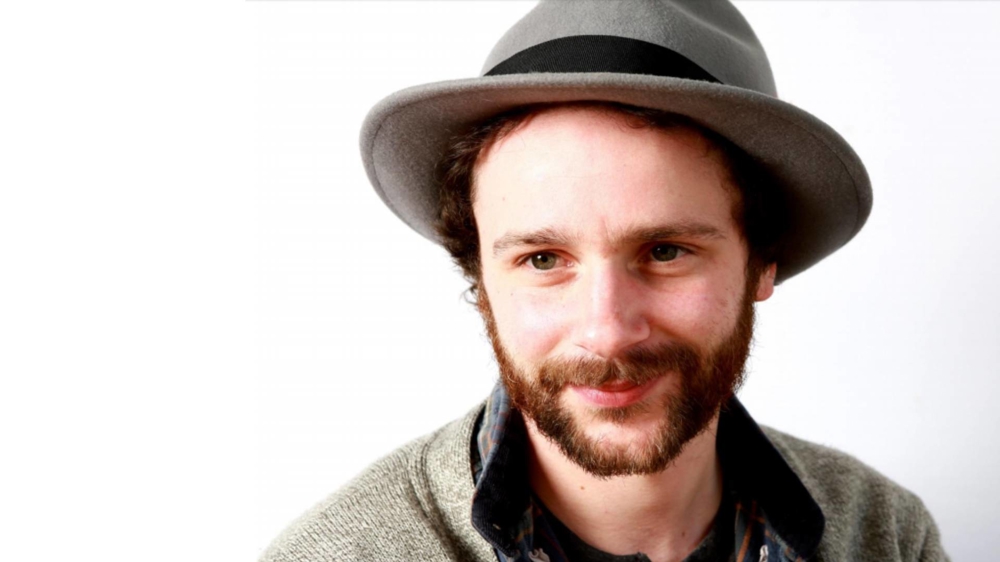 Residential Childcare Worker
Dove Adolescent Services (since 2013)
Background
"I left school in Scotland with good A levels and went to University in Derby to study graphic design,! Ryan says. "I enjoyed 10 years' experience in the music industry, both as a musician and a promoter."
"In 2012 I married a Barnsley lass and moved into the area. The transition was a challenge: I was unemployed and began doing some voluntary work at the Samaritan's shop in Barnsley."
"I wanted to work in an area I could be passionate about and had been speaking to friends about children and young people services. The Future Carers programme was suggested to me by the job centre. I thought the course would give me an insight into work in the social care sector; this would be valuable in helping me to decide my direction."
Future Carers
"The Future Carers Programme introduced me to the key principles and values of the social care sector - knowledge which underpins my practice. The learning gave me all the basics I needed to move forward and I also found my direction. I was successful in my first application to a social care service, Dove Adolescent Care. I know the interview technique training helped and I was delighted when I was offered the job in August 2013."
Career progression
"I work for a really good company who have supported my development. I had a supportive induction and regular access to supervision with my line manager. I have just completed the Level 3 Diploma for the Children's and Young People's Workforce."
"My role as a residential childcare worker involves working with children and young people in a multi-occupancy home. It is my role to enable and support them in their daily lives, responding to individual needs within the framework of Every Child Matters."
"My job has provided me with direction. The role is demanding and I don't think anyone should be doing it if they are not prepared to give 100%. How many people get to have a job where you actually know that you're making a positive difference in someone else's life? I have always wanted a job like this."
"I want the children I work with to have fun and play. We have written songs together and some of the children have visited a recording studio; one plays drums and another has sung with a group. I have even been involved in teaching music. I'm committed to the principle that laughter is medicine and I am using all of my skills for the benefit of the children."
"My role has made me more compassionate and my future will be in the field of children and young people. I'm starting to consider the role of senior care worker."
Manager feedback
"Ryan joined the team August 2013 and worked through the organisations 12 month induction process. He has developed the necessary skills required to work with young people with individual needs in a residential childcare worker capacity. The induction period has a plethora of learning to support understanding and development to enhance the skills of all staff. Ryan's application to learning alongside his naturalistic aptitude for the role has made his integration into the team and the role an enjoyable transition to be a part of."
"Ryan came to the role with the advantage of being a musician which he has been able to utilise with the young people within our care, both from an educational prospective and socially and emotionally supporting young people to  channel their feelings through creativity."
"Ryan has just completed his Diploma Level 3 for the children and young people's workforce. Ryan has established himself as a key player in the staff team. Ryan's practice is in line with the homes ethos and statement of purpose and function."
"As Ryan's Manager and Diploma Assessor I have enjoyed supporting and facilitating Ryan's ongoing development. Colleagues in consultation when completing this statement commented that Ryan was very proactive and his approach to care delivery of the young people is relaxed and that he is a very supportive colleague."
"Ryan has contributed to the wider organisation within his creative capacity meeting and supporting young people's needs through music. Ryan is an asset to my team and has become a trusted and respected employee."
"It is my observation that Ryan has proved himself to be a role model to his colleagues particularly within the engagement of young people. Ryan's ability to be innovative in his approaches and genuine in his delivery is the very reason why the young people at the home and his colleague hold him in high esteem."
"I would like to take this opportunity to thank Ryan for all his efforts throughout his employment and look forward to along working relationship with him in the future."
Stacy Cooper: Dove Adolescent Services Ltd
Lisa Earl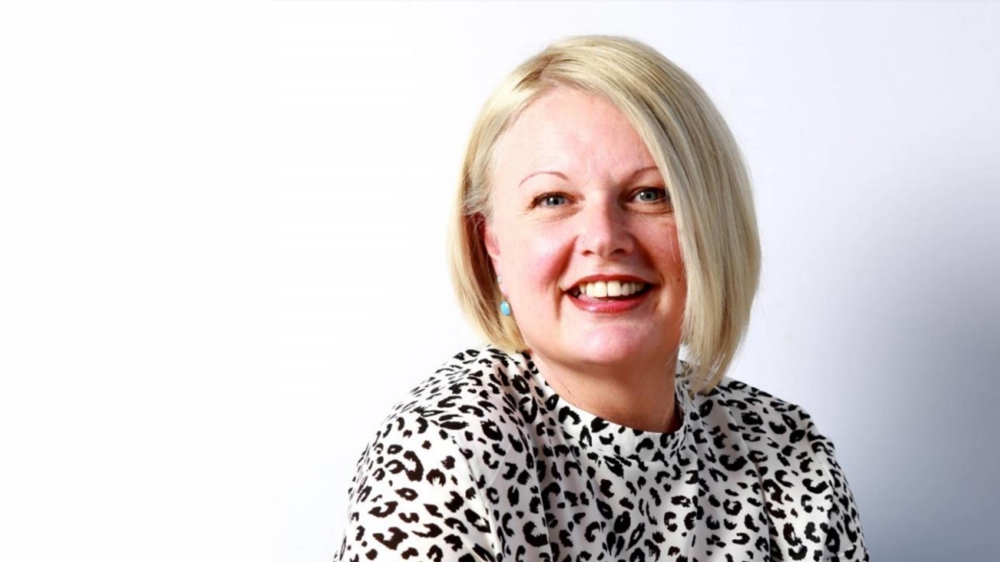 Support Worker
Supported Living Barnsley (since 2006)
Part of the Skills for Care Accolade Winning Team 2006
Background
Lisa left school without formal qualifications and spent three years as a hairdresser through a youth training scheme.
At school she had felt isolated, having been placed in low ability groups as a result of dyslexia. "I remember overhearing a professional tell my mum I wouldn't amount to anything."
Lisa says as a child she had her first, informal experience of care: her aunty, Lillian, who had Down's syndrome, was an important and much-loved member of the family. "As a child I loved to sit and colour with her. I think I understood her differences, challenges and behaviours," says Lisa. "I could always patiently help her when others couldn't."
Future Carers
Lisa's first contact with Future Carers in 2006 came at a difficult time in her personal life. "I was at a very low point in my life, suffering from depression, health problems, dependant on benefits and coping with a relationship breakdown." She is thankful to her sister who saw the information about Future Carers and encouraged her to make contact with the team.
"My confidence was low but I knew I had to take this opportunity," explains Lisa. "After I joined the programme the support I received built my confidence and self-belief. I felt dyslexia had held me back, but they saw something in me I couldn't see."
Her Future Carers programme combined theory and practical experience, including placements. "The first placement in elderly residential care helped me to realise that was not where I wanted to be. I then went to work at Compass House day centre. I recognised I wanted to work with people who have learning disabilities – I had found direction and purpose," Lisa says.
"Future Carers enabled me to achieve formal qualifications: Learning Disability Awards Framework Level 2 and first aid, plus I benefited from working with excellent role models."
Six months into her placement an opportunity arose and Lisa successfully applied for a permanent post. "That was 10 years ago," she says, "and if it hadn't been for Future Carers I wouldn't be where I am today – grey, a few wrinkles and a smile on my face!"
Career progression
"My working life is different every day. It is challenging at times and a big responsibility which I enjoy. I want to stay in a position of working directly with clients. I know continuity supports the development of trusting relationships."
Lisa adds: "I know times are uncertain, but I want to stay in the service and continue to work with people who have learning disabilities, people I believe that deserve the best."
Manager feedback
Feedback from Jeanette Cooper: BMBC Supported Living Service Manager.
"BMBC Supported Living Service provides support to people with a learning disability across the borough of Barnsley with the support they need to live independently in their own home and to take part in their local community."
"Lisa joined the supported living service in November 2006 during this time Lisa's worked in different areas of the supported Living Service promoting service users independence and quality of life."
"Lisa herself has gained lots of knowledge and experience over the years by undertaking mandatory/bespoke training to meet the needs of the individuals she supports. Lisa is also a good mentor /role model to new and existing employees."
"Over the years Lisa fought a number of complicated health issues, but she never let them get the better of her and fights them through."
"Lisa herself is a positive/caring person who always puts others first and is a valued member within the Supported Living team."
"For the people she works with Lisa brings happiness into their lives; she's like a breath of fresh air, Bringing joy and laughter into their home."
Clare Pollard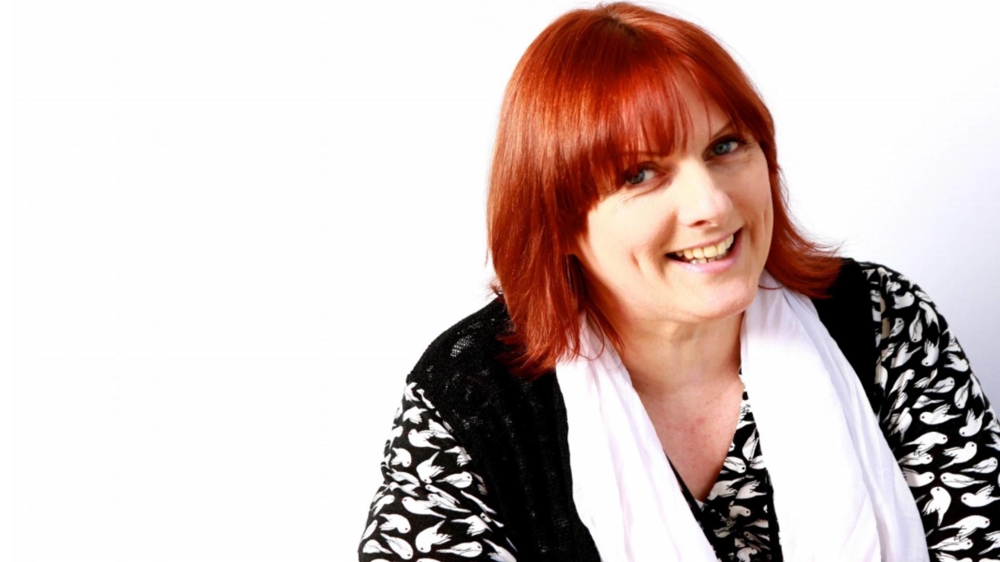 Tutor for BMBC Workforce Development (since 2012)
Background
Clare Pollard has always been a busy person. Aged 11 she became a Red Cross volunteer, then a youth helper for Riding for the Disabled, before going on to serve as a Special Constable for seven years, a parent-helper at her children's schools and, for the last seven years, an assistant leader with Penistone Scouts.
In 2001 she became an informal carer for her sister's daughter who was born with severe cerebral palsy. Over the next 10 years the role became second nature, Clare says, occupying weekends and sometimes her weeks, too. After 10 years, her niece's family were able to provide a permanent team of highly skilled professional carers.
Following relocation from Buckinghamshire to Yorkshire, Clare contacted her local job centre about guidance on training for getting back into work. "I found a Future Carers information sheet on the advisor's desk and the rest, as they say, is history," she explains.
Future Carers
"The first day of the Future Carers programme caused me major anxiety; I made every excuse not to walk into the training centre. However, I settled in, started to rebuild my confidence and progressed to complete the programme with a Level One Certificate in Progression in Social Care – my first official qualification in care."
"The progression was not an easy one – but it opened my eyes to the vast range of transferable skills I had built up over many years of previous employment and voluntary work. It gave me a huge insight into the realities and responsibilities of the professional care sector. All this made me certain the care sector was the right area for me."
Her past experience as a voluntary carer gave her a good background knowledge of the requirements in care, and the course built on that detail, bringing the formal aspect of care into play, Clare explains.
"I have to say, through all the learning environments in the past, the Future Carers course quite simply made more difference than all the others put together. The team were incredibly supportive and gave me an enormous boost in self-confidence."
The culmination of her Future Carers course came in April 2012 when she successfully applied for the position of tutor with the Future Carers team itself.
Career progression
"Enabling people to come in as caterpillars and emerge as butterflies, just as I did four years ago, makes this job incredibly rewarding in its own right," Clare explains.
"It was very clear to me just how much of an impact the course had on my self-confidence and motivation. I have witnessed this within the vast majority of learners since my own induction into the adult learning field."
"The programme supports people whose potential is recognised in the first instance, and the feedback we get from previous learners about the difference they are making in the world of other vulnerable people is fantastic."
"Training and individual support is foremost within the Future Carers team, with regular supervision enabling a clear and essential foundation of training and support."
Her career development continues alongside her tutoring responsibilities; Clare is working towards a Level 3 Award in Awareness of the Mental Capacity Act.
As Clare explains, her career achievements have also benefited her family life: "Since taking on my role I have been able to support my daughter through university, enabling her to devote her time to study. I've also been able to ensure my son has the money for equipment and travel required to go forward with his Duke of Edinburgh gold expeditions."
She reflects: "I have been extremely lucky to earn a place in the best working team I have experienced, where I have been stretched and encouraged, and all levels of support are readily available to nurture personal and professional growth."
"I intend to stay with the Future Carer team for as long as the position is available, where I feel the work that we do is of major value to the care sector within the Barnsley area."
Manager feedback
Clare's manager, Pat Ryder says she has brought much to her role as a tutor on the Future Carers programme.
"Her personal journey has provided her with insight and an empathetic approach to supporting the people we work with," says Pat. "Clare has a practitioner's perspective from her days of volunteering and working in a substantial informal care role. Committed and dedicated, she has achieved formal teaching qualifications with the BMBC assessment centre and has brought a boundless energy to ensuring learning within the programme is current, relevant and the experience enjoyable."
Work placements
On completion of the classroom based programme, future carer learners who haven't yet secured employment will attend a three week work placement with a local care provider to put their knowledge into practice.
To do this voluntary role, an advanced Disclosure and Barring Service check will be required to check for criminal convictions. This cost will be covered by us.