Through skills and employability you can build your future, your way. Our experienced teams are on hand for a chat so that everyone can enjoy the benefits of learning and working. If you'd like to learn new skills, gain experience, access training courses, workshops, support groups, or meet potential employers, we can help.
You'll be surprised at what you can do
When you meet us, we'll listen and understand what's important to you. We take time to identify the skills and abilities you already have and come up with a plan so they can grow.
The journey to learning and employment isn't always easy. Don't worry about talking to us about any problems or worries you might have. Our advisors have lots of real-life experience and understanding to help you overcome any challenges.  
Making it possible
We can help you to achieve your ambitions by accessing the right opportunities to make a difference. We can make arrangements and connect you to the right courses or support. The information, advice, guidance and support we offer is adapted to your needs – and we'll be with you every step of the way.
Get in touch with our advisors by completing our online form or calling (01226) 775100.
Hear from people we've helped...
Carl's story
Carl never considered a job in construction, but now, he's on his way to a career path that's right for him. After a chat with our information, advice and guidance advisors, Carl was looking for a job where he could get hands-on.
We offered Carl a two-week work experience to have a go at a range of skills with Oakwell Training. In that time, he's discovered a new passion, learnt new skills and has ambitions of starting a career in construction. Now Carl's continuing to work hard and is motivated to complete his construction skills certificate.
Carl said, "I want to make my family proud and be a good role model to my sons. Thanks to my work experience, I plan to keep working hard and start a career in construction."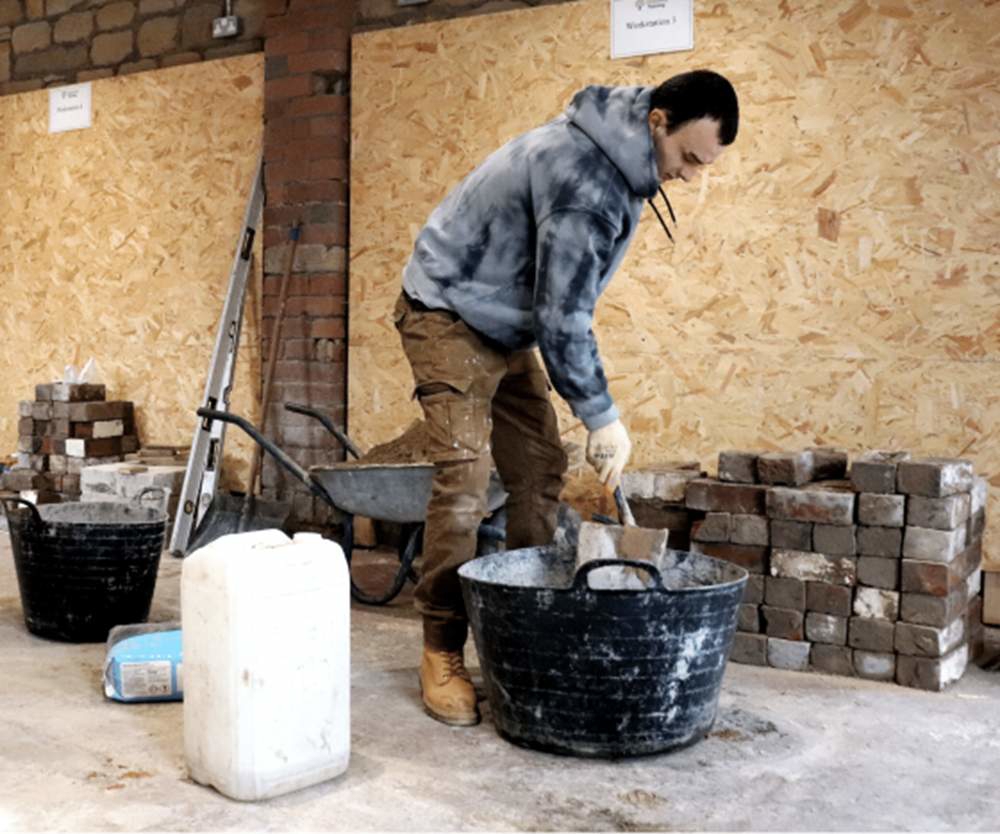 Sue's story
Sue started her journey with our Adult Skills and Community Learning service. Sue lived by herself and was feeling very isolated. At first she was nervous about getting back into learning and coming back to the classroom. In time, she met new people and made friends.
Learning in art classes gave Sue the confidence to move on to skills-based qualifications, and she's now studying an Open University STEM access course.
When asked what her advice would be to somebody thinking about getting back into learning, Sue said, "Don't overthink it. Walk in and do it."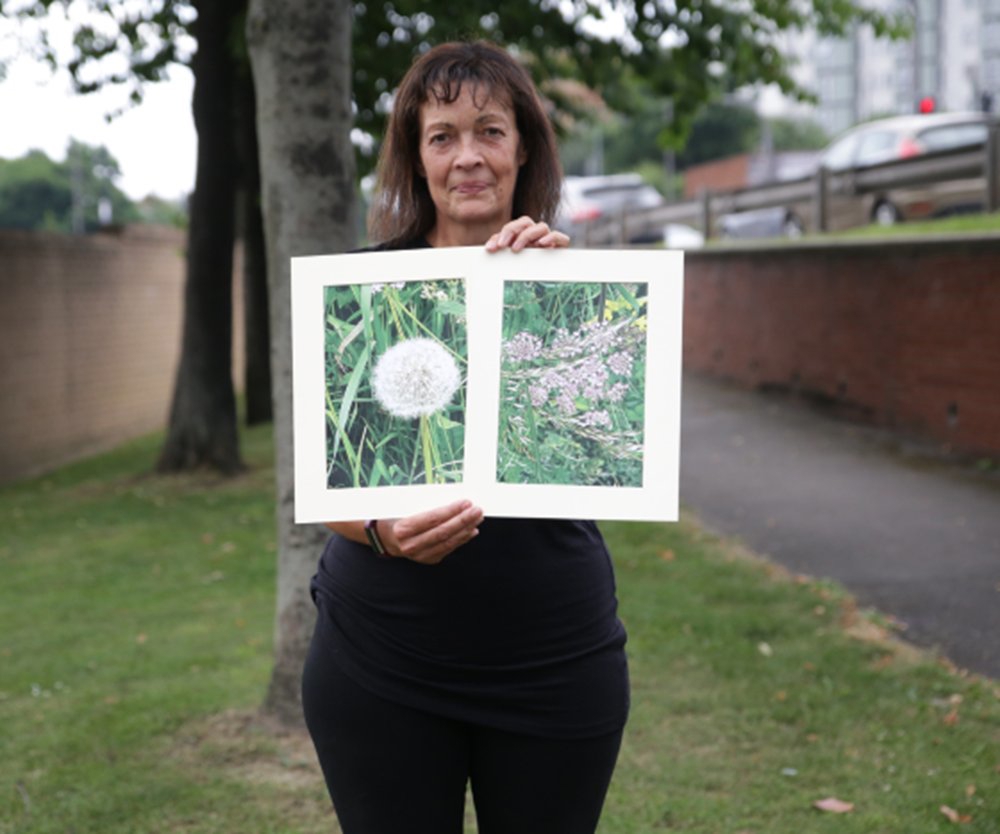 Lisa's story
Lisa first visited the Job Centre back in 2017 because she wanted to get a job she'd really enjoy. After a chat with one of our information, advice, and guidance advisors, Lisa was supported to develop her skills for work.
The skills that she developed have helped her meet the requirements for her new job as a Facilities Operative at Barnsley Council.
Lisa said, "When I started, I was 34. I didn't think I could start again. It gave me the belief that I could get a better job. All I've done since is achieve. It's definitely worth it."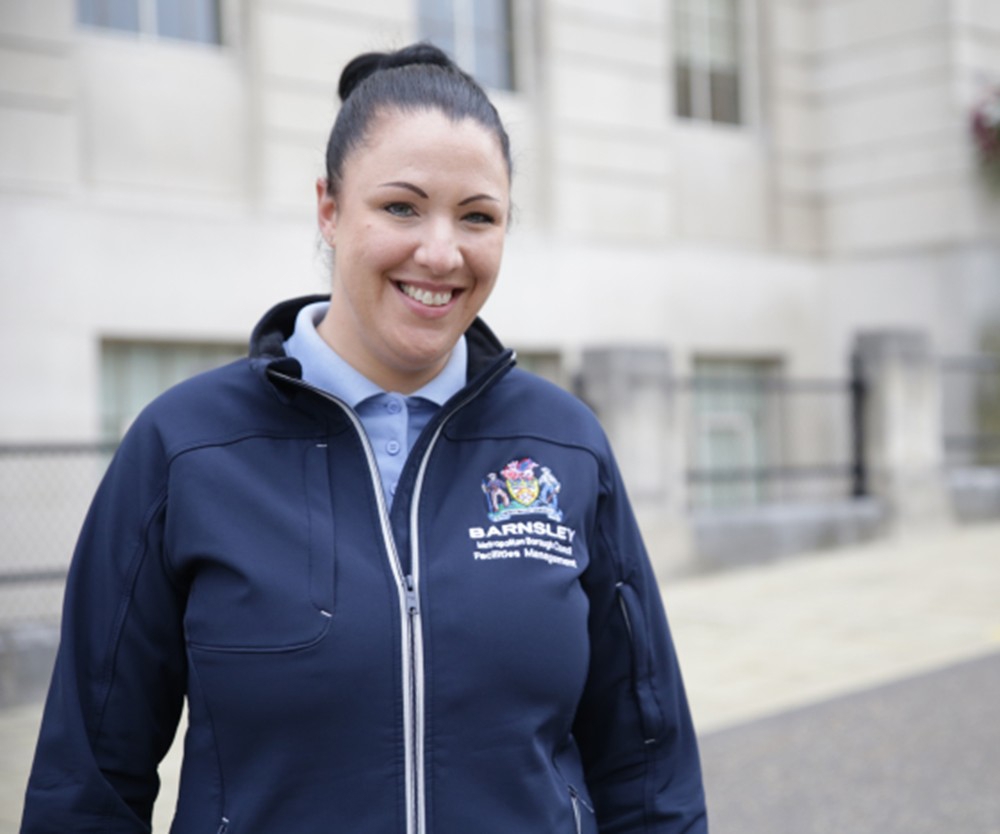 Zoe's story
Zoe was attending coffee mornings at Oakhill Primary to meet new mums. When the opportunity to join a beauty course came up, she couldn't resist. It rekindled her passion. Now she's studying maths and English and is working towards a Level 2 in hair and makeup.
Zoe said: "I wasn't considered smart at school, which made me lose motivation. Getting back into beauty has inspired me to try again. It's great to be doing something I love, and the group has given me the confidence to start learning and turn my passion into a career."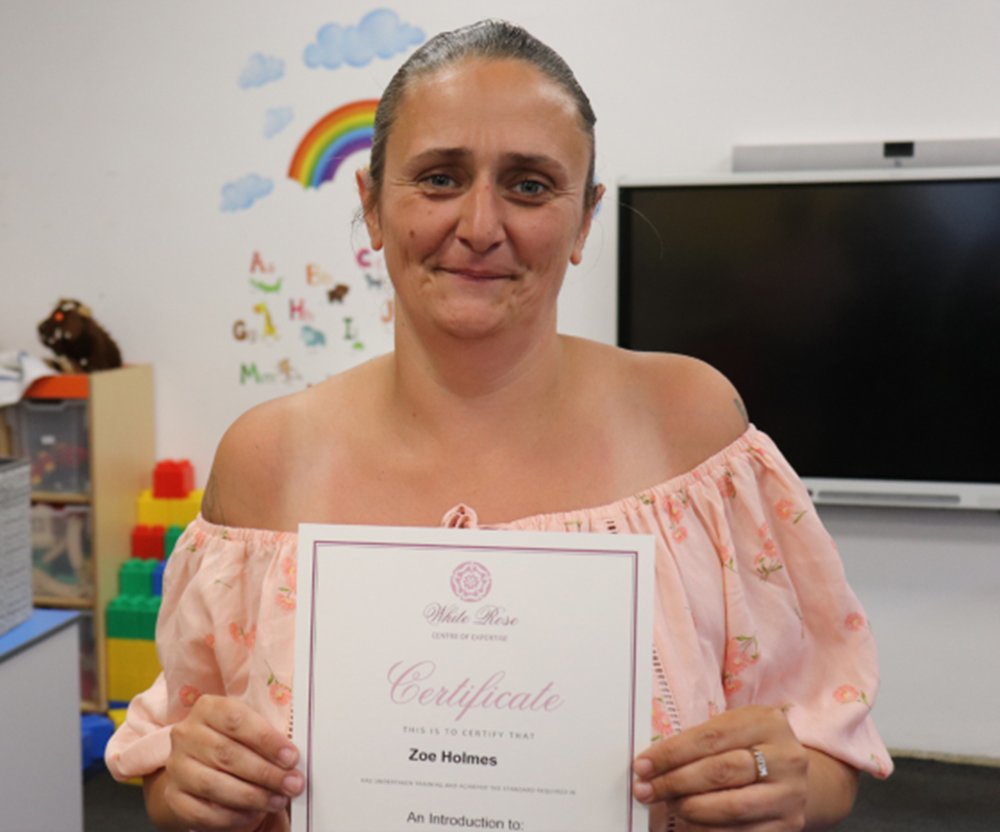 More stories
Jamie's story
Jamie came to Adult Skills and Community Learning to improve his digital skills so he could stay in touch with his friends. He's now more confident than ever online. After learning Microsoft Office, he's mastered writing CVs and cover letters. By learning these new skills, he's able to apply for jobs.
Jamie said, "I heard that staff and learners were very supportive, so I thought that would build my confidence up. I've enjoyed it all, to be honest, and I'd recommend it to anyone who's in a similar position."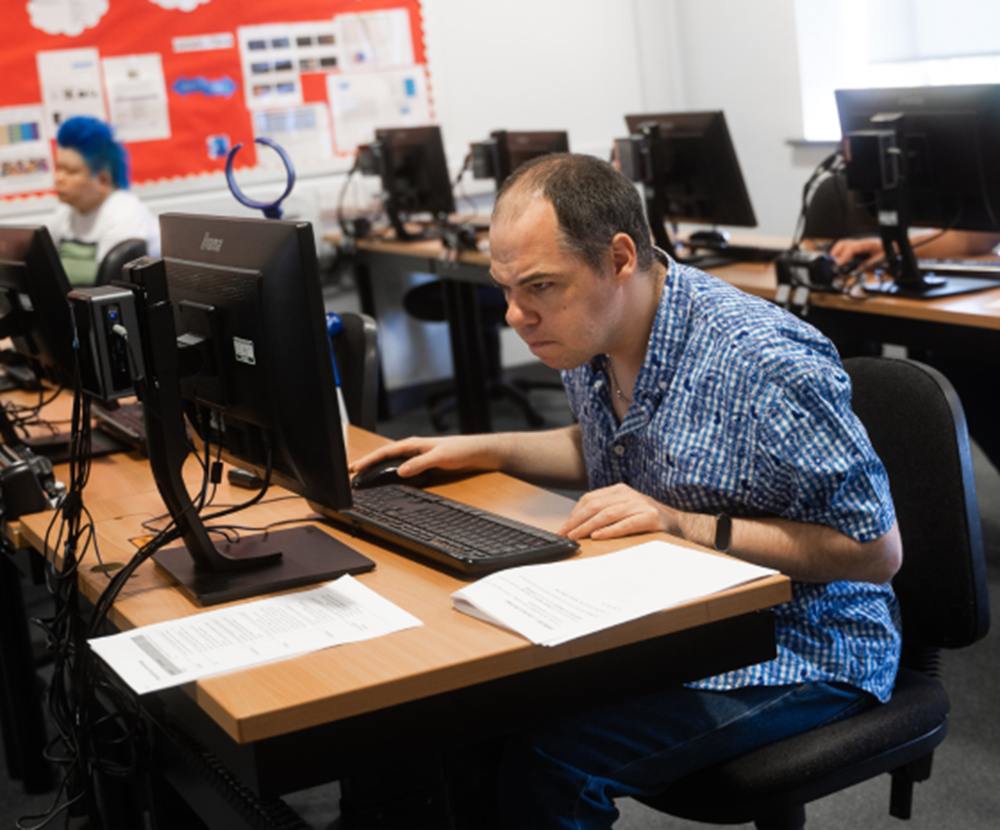 Tanya's story
Tanya joined Adult Skills and Community Learning as a student. After rebuilding her confidence and with support from her tutors, she went on to study teaching at university. She's now a tutor at Adult Skills and Community Learning and is passionate about helping students to achieve their goals.
Tanya said, "I didn't think I was smart enough to do a qualification. With the support of my tutors, I gained my Level 2 and 3 and went on to get my degree. Now I get to support learners to help them progress in their lives and build their confidence, just like it's happened for me."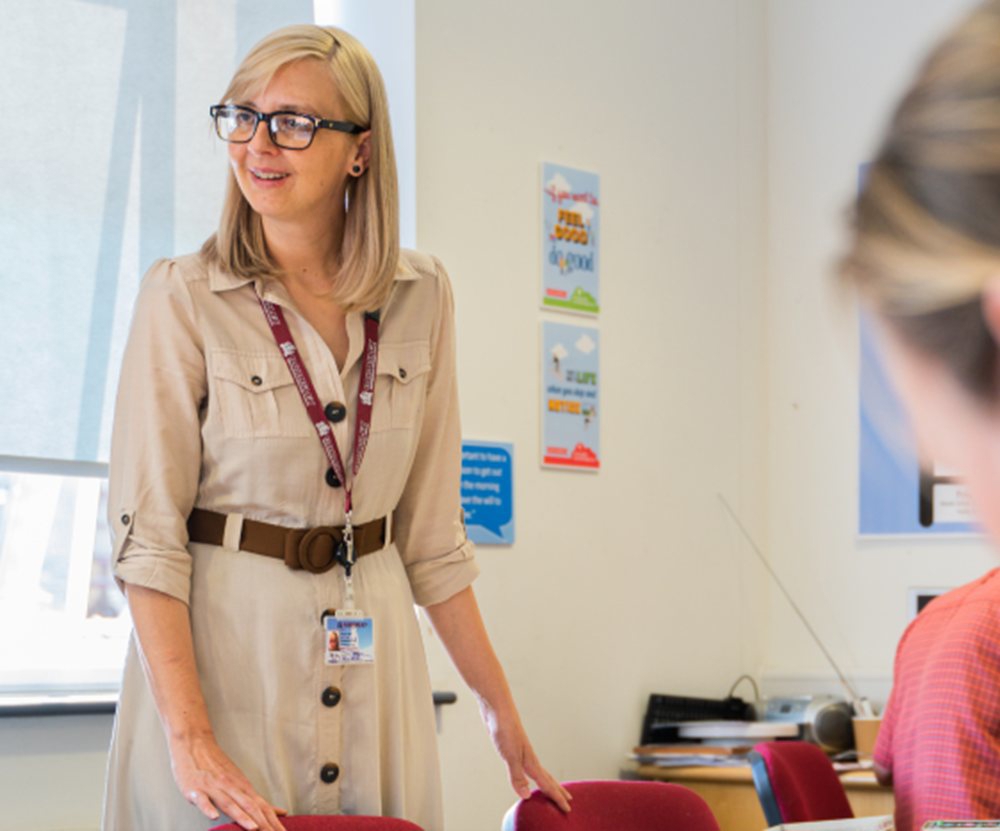 Heather and Debbie's story
Heather and Debbie joined Barnsley's Adult Skills and Community Learning after starting their journey with a creative wellbeing taster course. Through learning, they've both rediscovered a sense of direction and purpose which helped to boost their self-esteem and make them feel like their old selves again.
Debbie said, "Coming to do the classes for wellness changed my life. I was able to learn new skills and I felt valued again." Heather added, "It's made me confident in a group and it's made me smile again really."
Now, they're looking forward to what the future holds and carrying on their learning journey.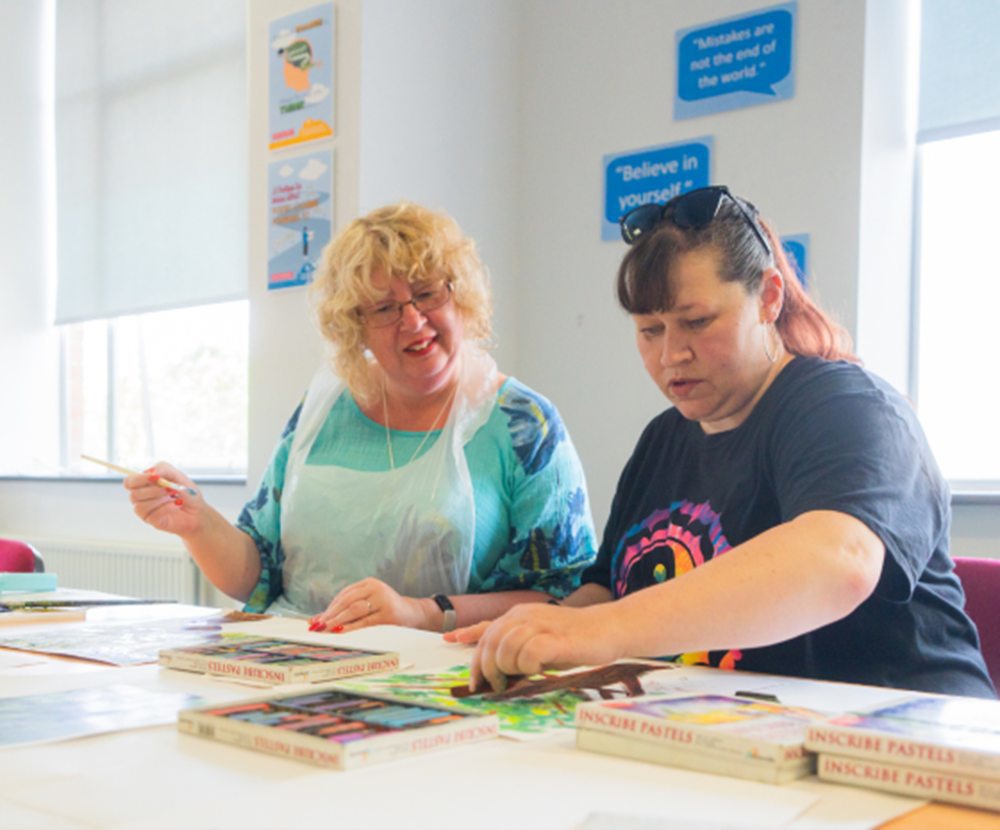 James's story
James found Sector Routeways through social media. After leaving his previous job due to health reasons, it was vital that James found the right job for him. James was able to speak to an IAG Advisor and, together, find the perfect course. This allowed James to gain the skills needed to secure a job.
James said, "This course will give me a lot of stability and security. My previous work has never allowed me to put my skills into writing. This course gives me a qualification I can take anywhere with me, and it will be a massive progression for me."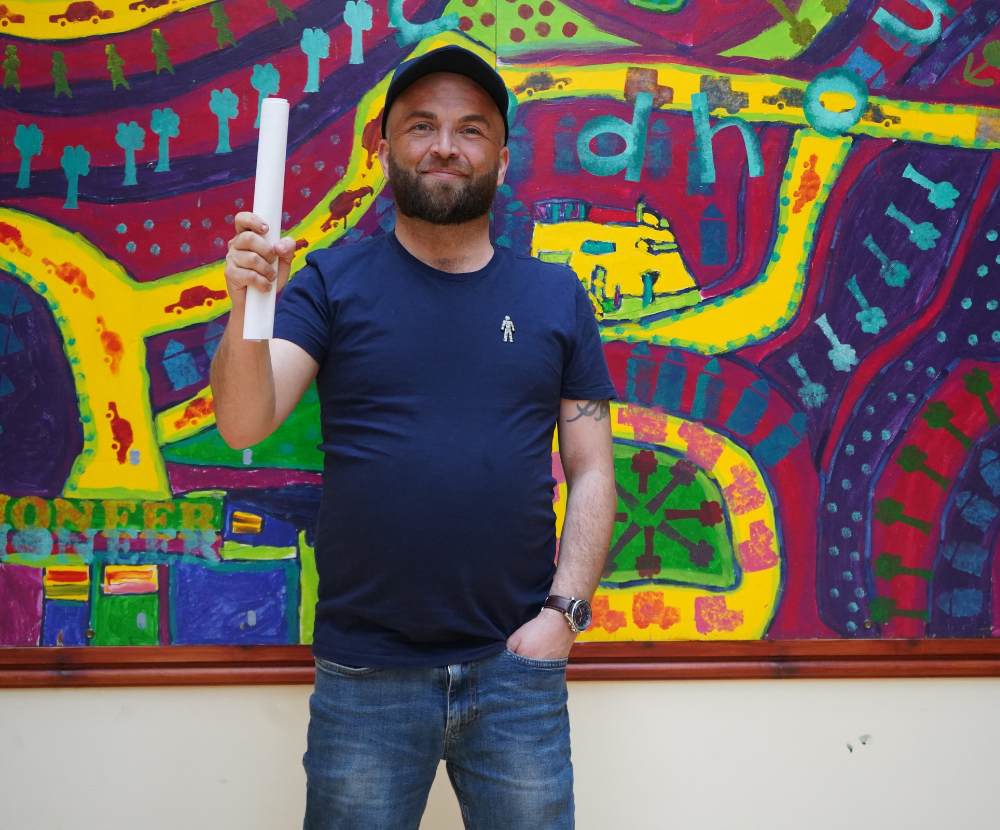 Ashley's story
Ashley, who took part in our Youth Work course, is excited to use the skills he's learnt to start his own provision for accessible football in Barnsley.

Ashley said, "I previously played for England's Cerebral Palsy Football team, but when I realised there was nothing like this in Barnsley I wanted to start my own. This course gives me the skills I'll need to start a youth team!"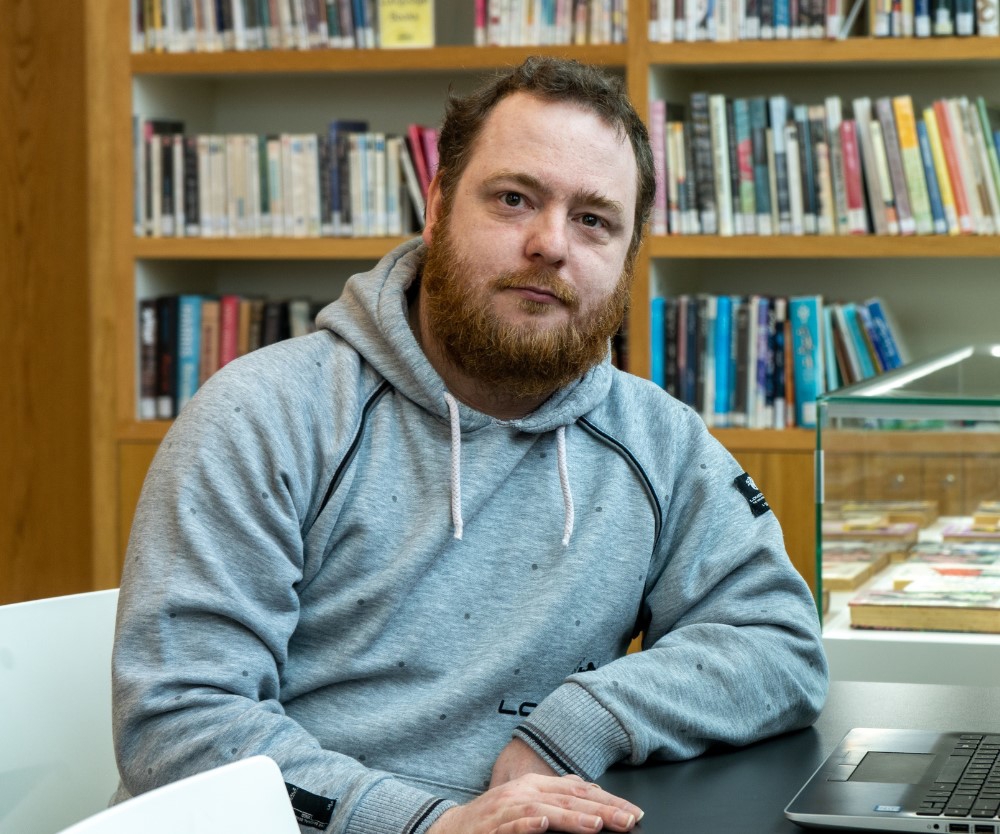 Reece's story
Reece found that the group working on the course created a good support group of people with different backgrounds and knowledge. He now feels ready to move into a job and be confident in his skills.

Reece said, ""This course opens so many doors for my career. In the past, working with young people has brought up lots of difficulties, but now I know how to handle them. The support I've had on this course has been nothing but amazing."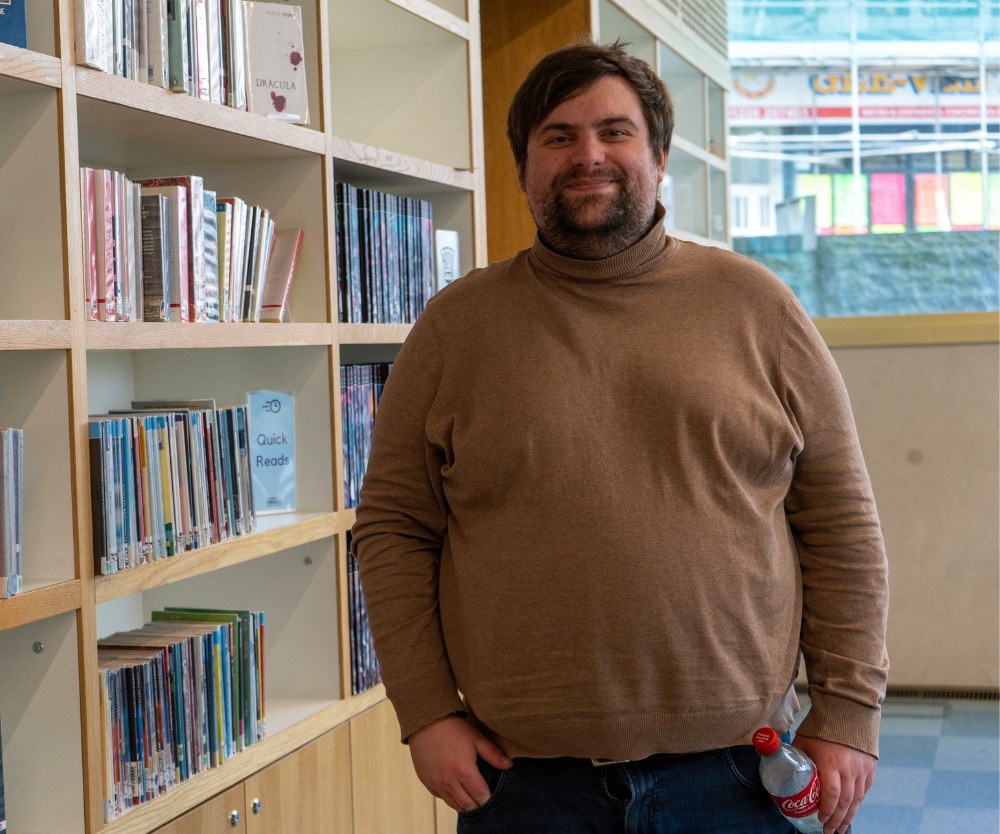 James G's story
After deciding on a career change, James wanted to try something new. The hospitality course gave him the opportunity to see behind the scenes of local businesses, learn the skills he needs, and gain the qualifications to jump straight into a job.
James said, "After college I wanted a change, from this one course I now have everything I need to move into a job. My confidence has grown massively, and I know that what I am doing is correct. The CV support helped me secure some trial shifts at a local restaurant where I am putting my new skills into action."