Basic maths and numeracy skills really can make a difference every day. They can help us to problem-solve, calculate discounts, and make informed decisions.
Multiply is a government funded programme to help adults improve their numeracy skills. You can find out more about the national programme on the government's Skills for Life website.
Who can benefit?
In Barnsley, many more people can benefit from improving their skills and gaining a Level 2 qualification, which is free if you don't already have it.
If you're aged 19 and over and don't have maths GCSE at grade C (or equivalent), you can access free numeracy courses to build your confidence with numbers and gain a qualification.
Find a local taster session and get involved
Service

Description

Contact details

Barnsley FC Community Trust

Join Barnsley FC at the Oakwell indoor centre for workshops that are designed for Barnsley fans. Take part in Football Plus workshops to gain an insight into how data and stats are used in football. Including:

Football analysis
Data and football transfers
Sponsorship stats
Business in sports




For information about Football Plus workshops, email community@barnsleyfc.co.uk.

Oakwell Training

Learn how maths and numbers play a role in hands-on activities. Oakwell Training are running a range of courses on:

Navigating with numbers. Explore Barnsley's great outdoors with skills for map reading, route planning and much more.
Dry Stone Walling. Get stuck in and put your construction skills to the test.

Take a look at Oakwell Training's Facebook page. You can also email info@oakwelltraining.co.uk.
Northern College

Northern College are currently planning their workshops. Keep an eye out on their channels for more information

To find out more about upcoming sessions with Northern College, please email advice@northern.ac.uk.
Barnsley College

Brush up on your numeracy skills through a range of topics at Barnsley College.

Get involved with:

Keeping ahead of time
Essential care worker (numeracy skills)
Being better off employed
Calculating living costs in the UK
Being financially aware in the real world
Being responsible for other people's money
Holiday shop
Household essential numeracy skills
Introduction to accounting
Learning to be financially capable
Personal money management
Savvy shopping
Climb Mount Everest
Diet planning and gym
First Aid essentials
Fitting a kitchen
High Street deals
Money essentials
Out of the red

Online courses

Independent Training Services Ltd. (ITS), part of Barnsley College, has launched a range of free, government-funded online courses to help adults improve their numeracy skills.

Numeracy skills are essential in all aspects of life. They unlock job opportunities, help you to remain in control of your finances or prepare you for further study.

Visit Barnsley College's Multiply webpage to find out more.
Berneslai Homes

For Berneslai Homes tenants, there are home budgeting workshops that share top tips on how to save and make money go further.

If you'd like to find more, visit the Multiply Page on the Berneslai Homes website.
Good numeracy skills may unlock job opportunities and lead to higher wages or prepare you for further study. They also help in everyday life, such as helping children with homework and budgeting money.
Hear from people who have taken part in Barnsley
Alex's story
Alex took part in the dry stone walling session held by Oakwell Training. Alex said: "I didn't do overly well in school as I've got dyslexia. But learning maths and getting hands on with it suited my way of learning.  
"We've done everything from ratios to square footage. Putting my skills to use straight away has been a better way to learn."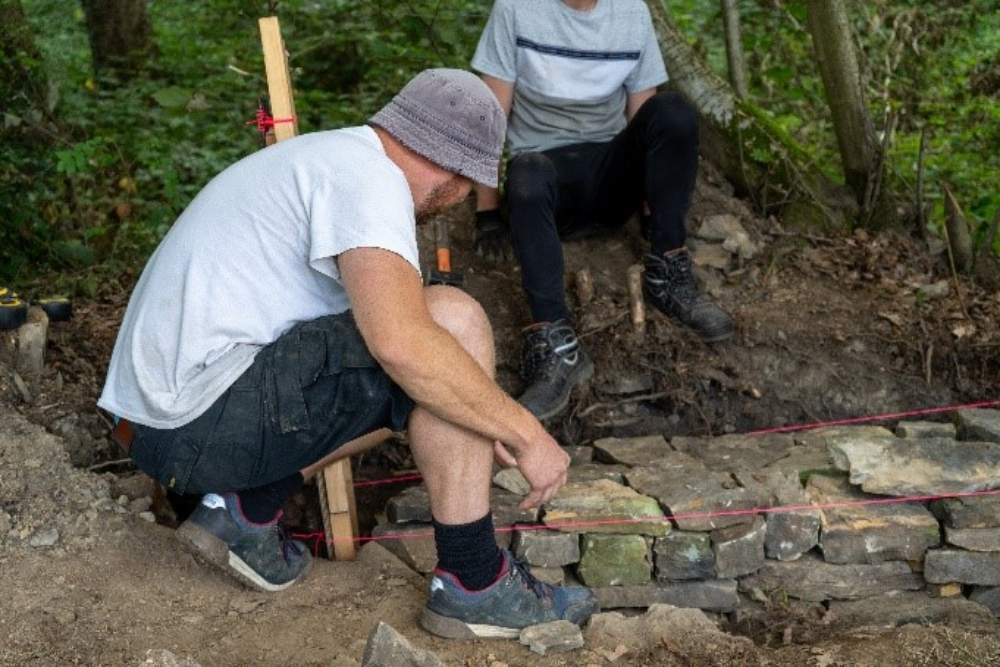 Matthew's story
Matthew also joined Alex on the dry stone walling course. Talking about the experience, Matthew said: "Maths has been a big part of the course, but you don't feel like you're doing maths at all.  
"Most of the people here sounded like numbers weren't their strong point. But everyone's cracking on well and doing a great job.  
"I like to branch out my skills. I want to go into tree surgery. What I've learnt on this course will help me price up jobs and work out costs for things like fuel. It's also transferable to many other jobs I want to try."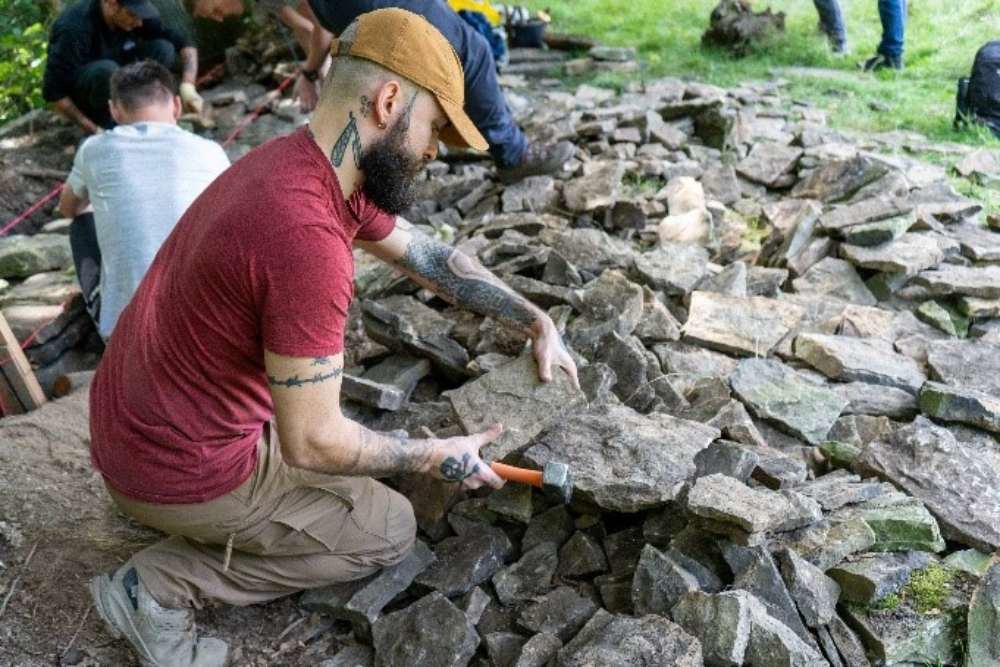 Claire's story
Claire left school without gaining her GCSE maths and English. After working in various jobs, she went on to become a full-time mum.
After attending the Multiply workshop hosted by Berneslai Homes, she decided to work towards gaining a Level 2 qualification in maths and English.
Claire said: "I know I'd like to work in the NHS but, without my GCSEs this will be difficult. I wasn't sure how to start improving my skills, so I found out there was help available. As a full-time mum I needed a flexible learning course and the chance to build my confidence. That would help me to get back into learning after such a long time out of education. I'm also getting help with my CV and an action plan, so I can get my dream job."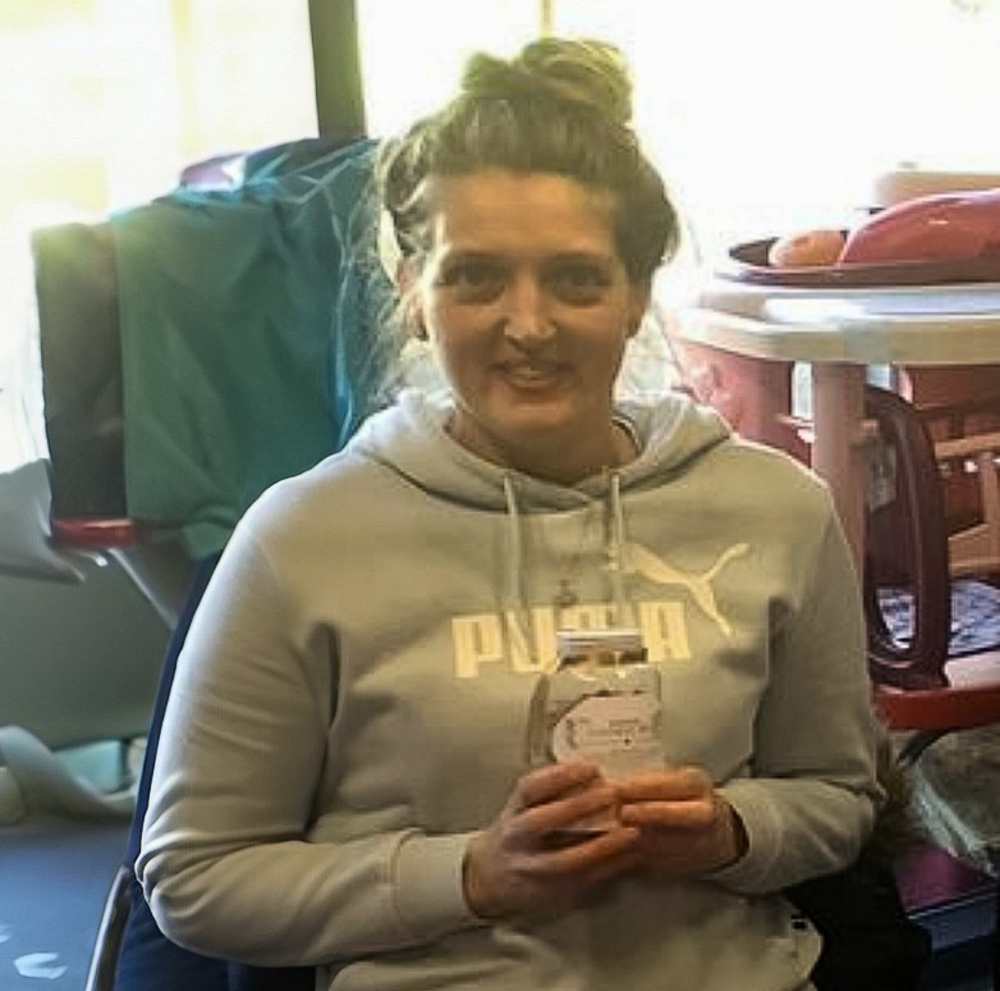 What else can I learn?
There are lots of different sessions you can try. These are some of our more recent ones.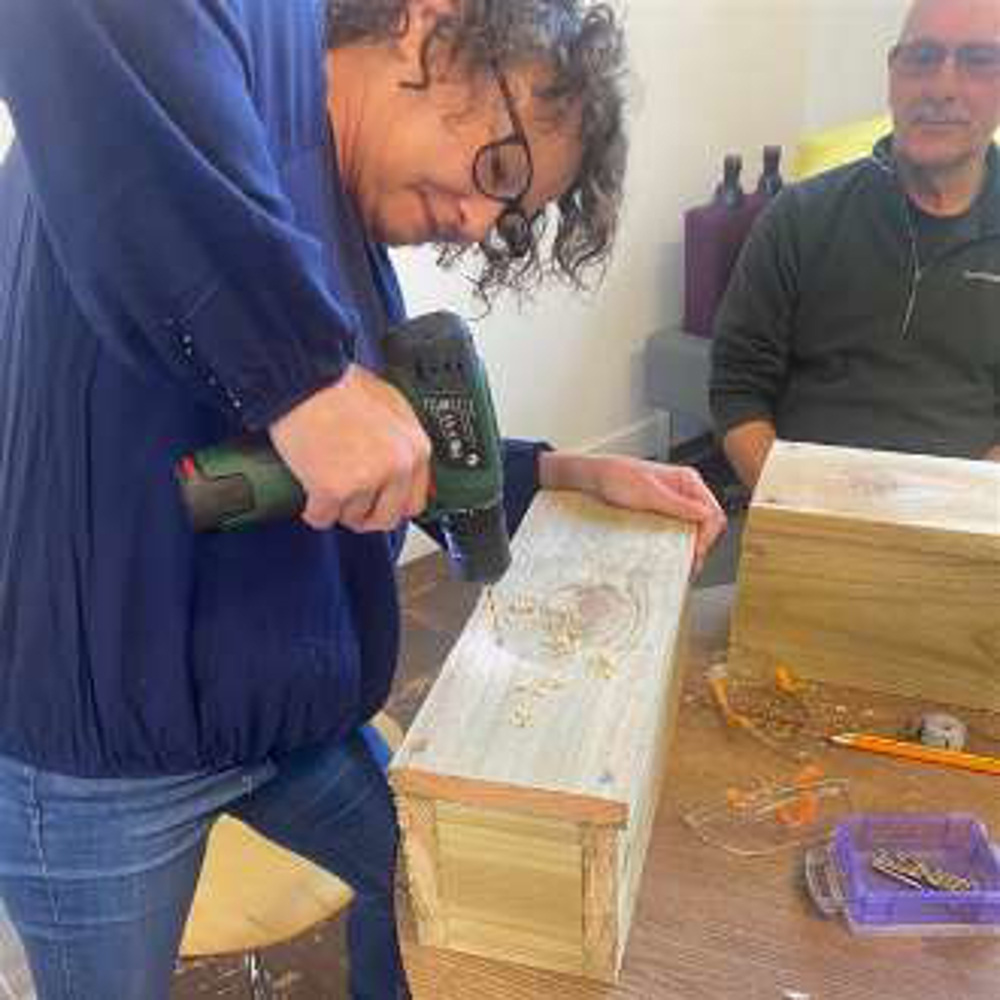 A learner using a drill to make a planter.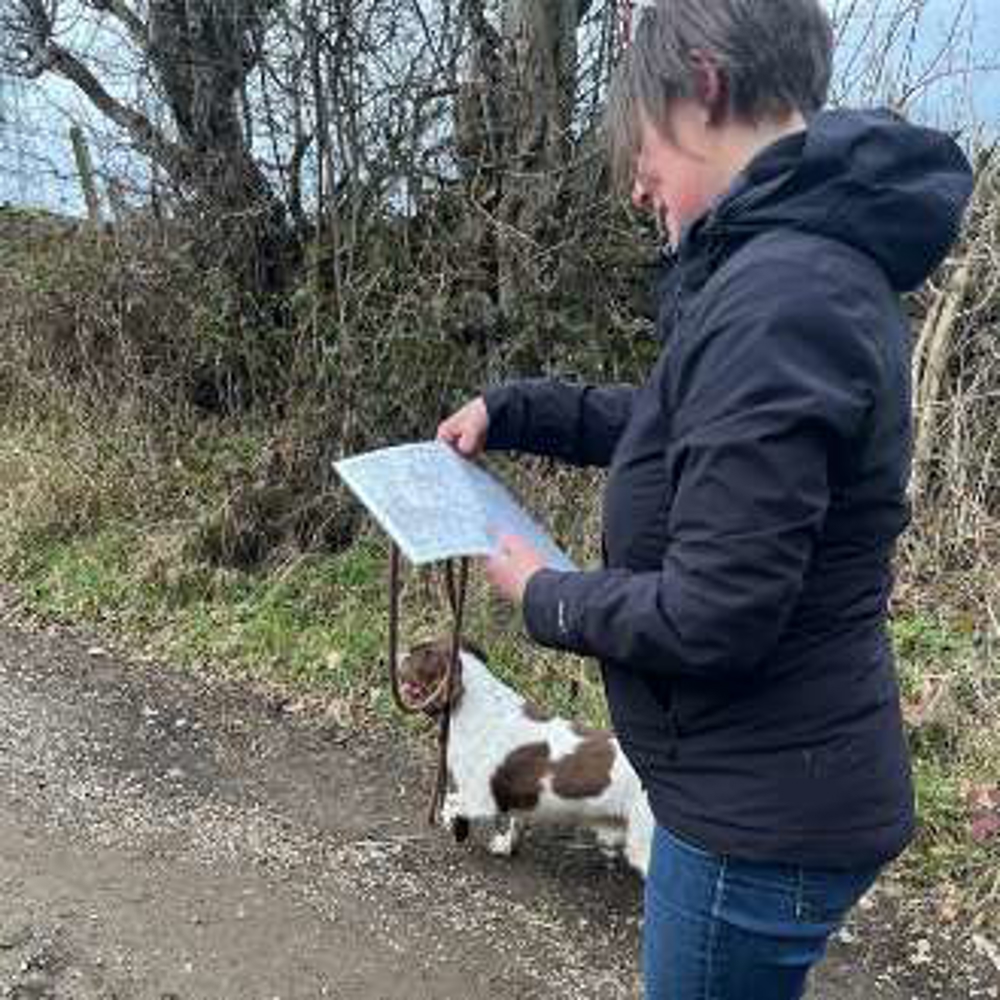 A learner and their dog following a map at a navigation and nature session.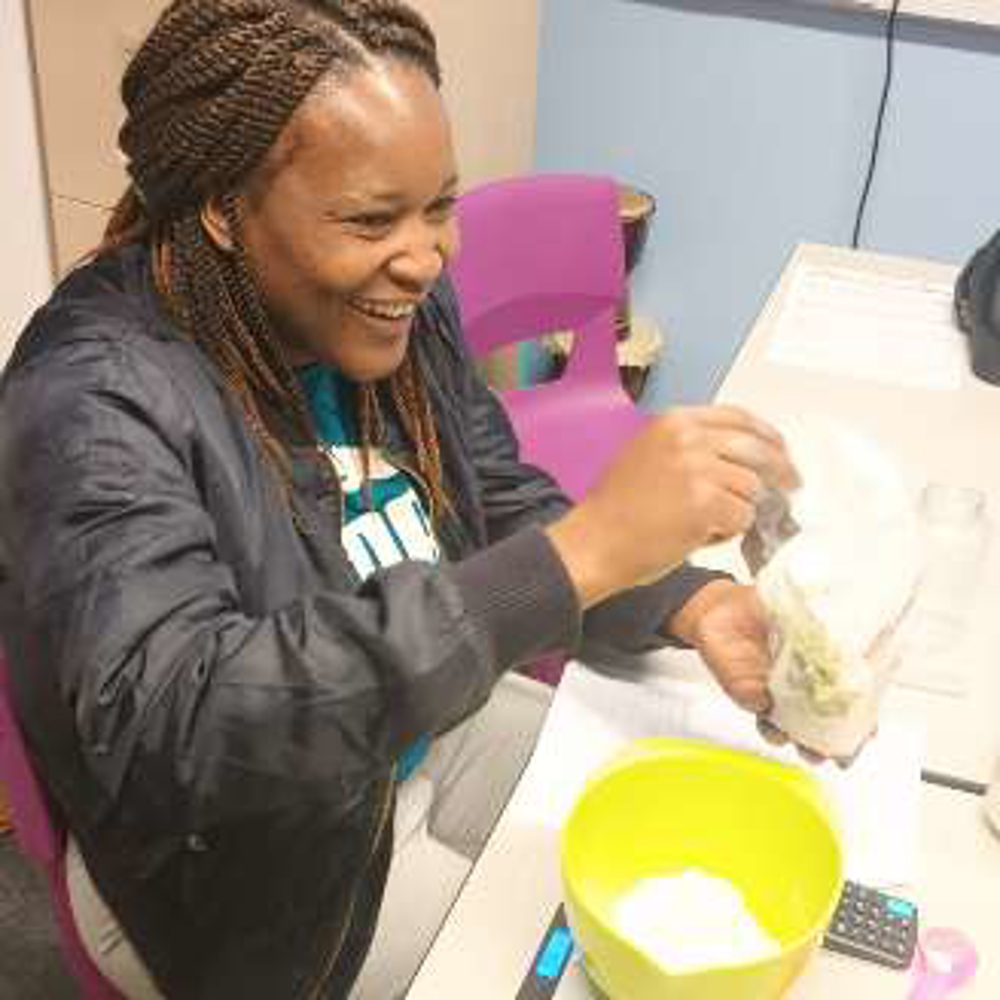 A learner laughing while measuring ingredients at a self-employment workshop.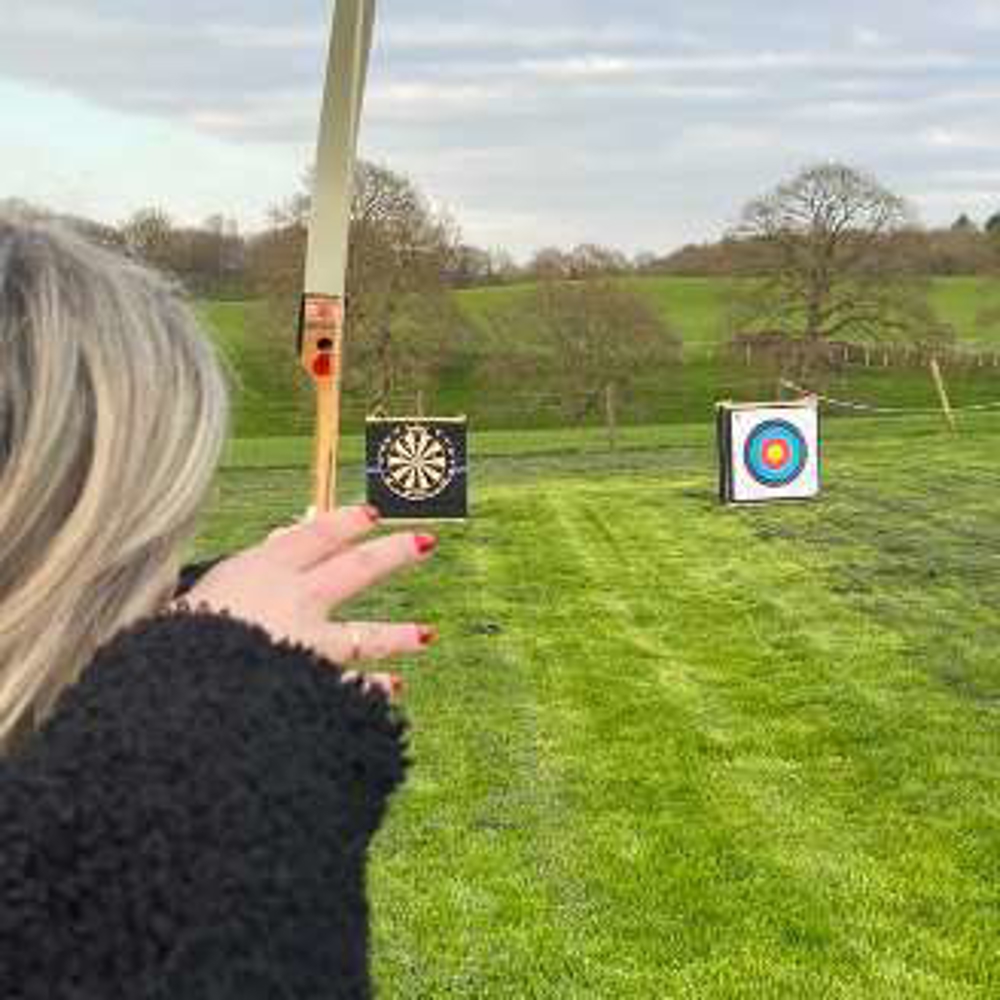 Close up of a learner aiming at the target at an archery session.