Age Friendly Barnsley
Age Friendly is a concept that was developed by the World Health Organisation. Barnsley has joined the UK network of Age Friendly communities and working together we want everyone in Barnsley to enjoy healthy and active ageing. Age Friendly communities make it possible for people to continue to stay living in their homes, participate in the activities they value, and contribute to their communities, for as long as possible.
Healthier Communities at Barnsley Council are working with the lead at Age UK Barnsley and other partners, including South Yorkshire Passenger Transport Executive, Barnsley CCG, Barnsley DAA, Barnsley U3A and other local voluntary organisations.
Being an Age Friendly community is not about achieving a standard. It's about taking the decision to make improvements at whatever pace we can.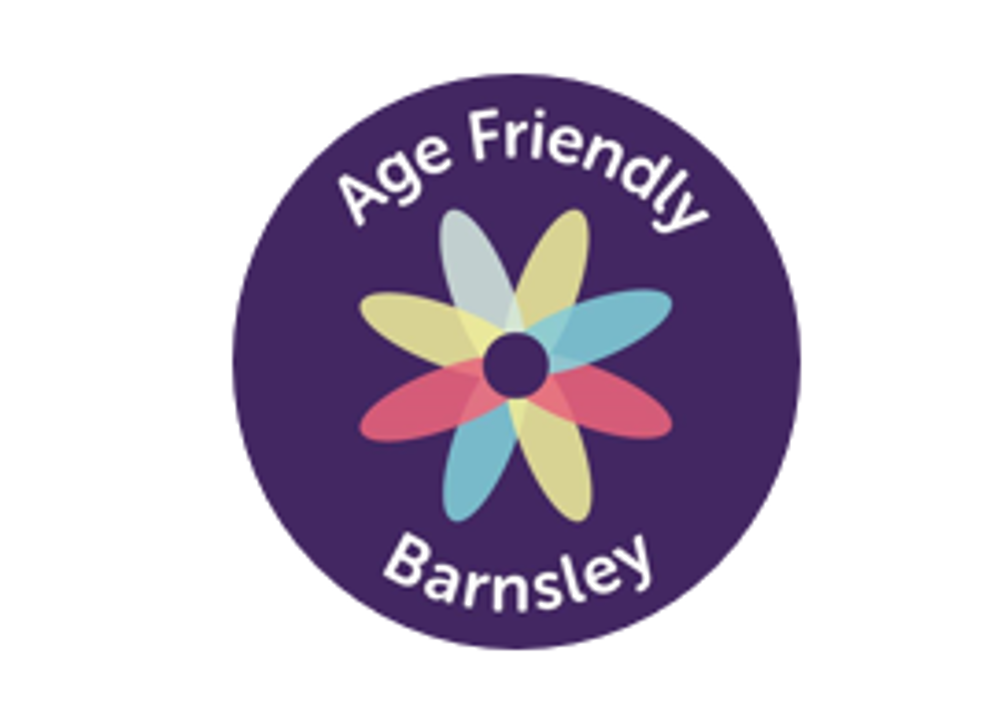 Our partners
In Barnsley, our Age Friendly community is being led by Age UK Barnsley, who are working with:
Age Friendly support
Find out more about Age Friendly Barnsley and how you can access support.
Barnsley COVID-19 workshops
Later this month we're holding some virtual workshops with one aim: How do we make sure Barnsley comes through COVID-19 stronger, united and ready to thrive? We want to gather voices from all of Barnsley.
Sign up for the Barnsley COVID-19 workshops
to give your feedback.  
Older people and alcohol
Alcohol can be an enjoyable activity for adults of all ages. The maximum recommended weekly alcohol units for adults is 14, but it is advised that older people consume less as it takes our bodies longer to process alcohol as we age. Although there are some suggested benefits of alcohol consumption, they are only reaped when drinking at a low level.
In the UK, people aged 55 and over are more likely to exceed the recommended weekly alcohol consumption than those in any other age group. In general, there is both low awareness of drinking recommendations, and an overall increase in consumption levels in the over 50's.
The key; especially for older people; is to find a balance between enjoyment, drinking safely and the harm excess alcohol consumption may cause. This will be unique to each individual; although there is generic advice for older people to drink less than the maximum recommended 14 units.
You should always consider your own circumstances, such as your current physical and mental health and any medication you may be taking. Even if you were once able to tolerate high levels of alcohol, your tolerance will reduce as you age, and the effect alcohol has on your body is more intense and will last longer than it did when you were younger. 
Support available in Barnsley
You may want to consider speaking to your GP if you feel you require support to help you work out a healthy level of drinking.
If you would like to talk with someone in confidence about your drinking, help is available from Barnsley Recovery Steps or by calling them on 01226 779066.
Alternatively, if you want to understand your drinking behaviours, take the DrinkCoach Alcohol Test test to see if you qualify for free sessions with an alcohol specialist.
We have also developed an older people and alcohol tool kit which is a handy guide for practitioners or anyone working with older people and who are concerned about someone's drinking behaviours. The tool kit can also be used by older people themselves if they wish to understand their alcohol use and possible related harm.
Keeping active during lockdown
Age Uk Barnsley have outlined a range of gentle beginner activities and more advanced suggestions to keep you active during lockdown. Find out more about how you can keep active during lockdown.
Age-Friendly alcohol support and helpline         
Drink Wise Age Well have launched a dedicated helpline for people over the age of 50 struggling with alcohol. The helpline is monitored by experienced practitioners and is completely free and confidential and offer advice. Support and advice is also available for older people who are suffering from loneliness and isolation.

You can call Drink Wise Age Wells' helpline on 08088010750 on weekdays between 12pm and 8pm and 10am to 4pm on weekends. 
Find out more about Drink Well Age Wells' advice on drinking.
Age-Friendly volunteering
Many community services in the borough benefit from the contribution of volunteers and recognise the wellbeing benefits to volunteers themselves.
Find out more about volunteering in Barnsley.
Read Age-Friendly Barnsley's inclusive volunteering booklet.
Age-Friendly travelling in Barnsley
Senior pass
If you're of retirement age, you can apply for a concessionary bus pass. Find out more about applying for a senior bus pass or call 01709 515151. You can still apply for a pass in person at The Information Centre in Barnsley Interchange. SYPTE are currently unable to receive and process postal applications due to COVID-19. 
The senior pass will give free travel on local bus and tram services within South Yorkshire between 9.30 am and 11 pm on weekdays, any time at weekends and bank holidays.

You can also travel for half fare on Northern train services for travel between stations in South Yorkshire. The pass also applies for local bus services in all other parts of England.
Free travel to hospital appointments
Pass holders can also use Stagecoach buses in South Yorkshire to travel free of charge to their hospital appointments before 9.30am.
Journey assistance cards
Journey assistance cards are useful in letting the driver know you have a disability or need help. You can use them to let the driver know you have hearing difficulties, or need time to sit down as well as a range of other things. These are available from The Information Centre at the Interchange and the Age UK Barnsley on Eldon Street.  Find out more about journey assistance cards or call Traveline, South Yorkshire's transport helpline on 01709 515151.
Age-Friendly sports - walking football
Case study: Paul Kay, Wombwell Main FC
I was asked what walking football has meant to our club and to me, in effect, to capture the essence of what we're doing.
Our club has football teams from under 4s up to adults. We had never really thought about walking football. It was a project that sparked interest straight away amongst our group of 50 plus year olds. My fear was that the interest may decline after the first couple of weeks. The total opposite has happened; we continue to increase numbers week on week.
Whilst the participation is great, it is not the essence. We've been contacted by other teams wanting to play friendly games. This increases our social circle and adds a touch of competitiveness and anticipation to our sessions. One of our players commented that he was "that excited he hadn't slept the night before".
Whist the anticipation and excitement add to the experience, they are not the essence. One of our players turned up with his grandson. The grandad had played football in his 20s and 30s but it was the first time that the grandson had seen him play. "I didn't know my grandad was that good" he said as he watched from the side lines. No doubt he would be telling all his school friends about how his grandad scored a wonder goal. That memory will stay with the lad for a long time.
Whilst the skill and memories they create will be remembered for while, they are not the essence. It's easy for members of our football club to take what we have for granted. We are a tight knit group who socialise together, support our football club together, work together and drink together. We have friends, we have camaraderie. When you are in that environment you don't realise how difficult it is for other people. Some people have become lonely and isolated. It's been good to see new faces, see how they fit in with our group, enjoy the banter, get out of the house and how they enjoy playing. Alleviating the social isolation and loneliness is paramount, but it is not the essence.
Playing walking football evokes dreams of times past. We can get up on Saturday morning with something to look forward to. The laughs, the togetherness, the excitement, the memories. For an hour a week we can be 10 years old again, playing with our mates and not having a care in the world. That is the essence of what we're doing.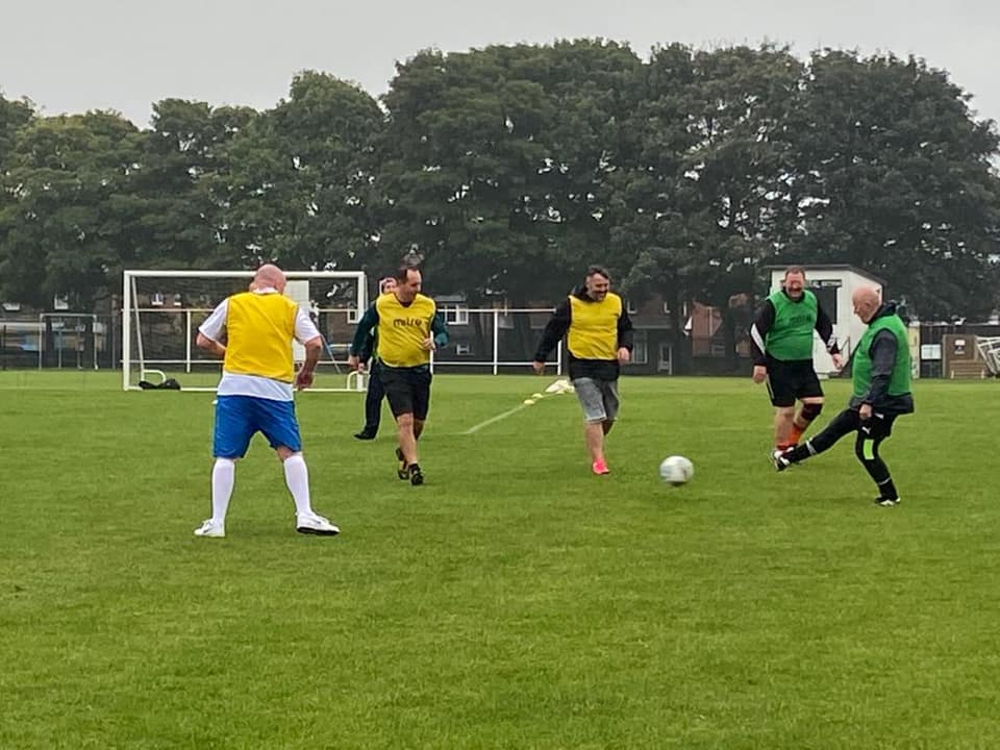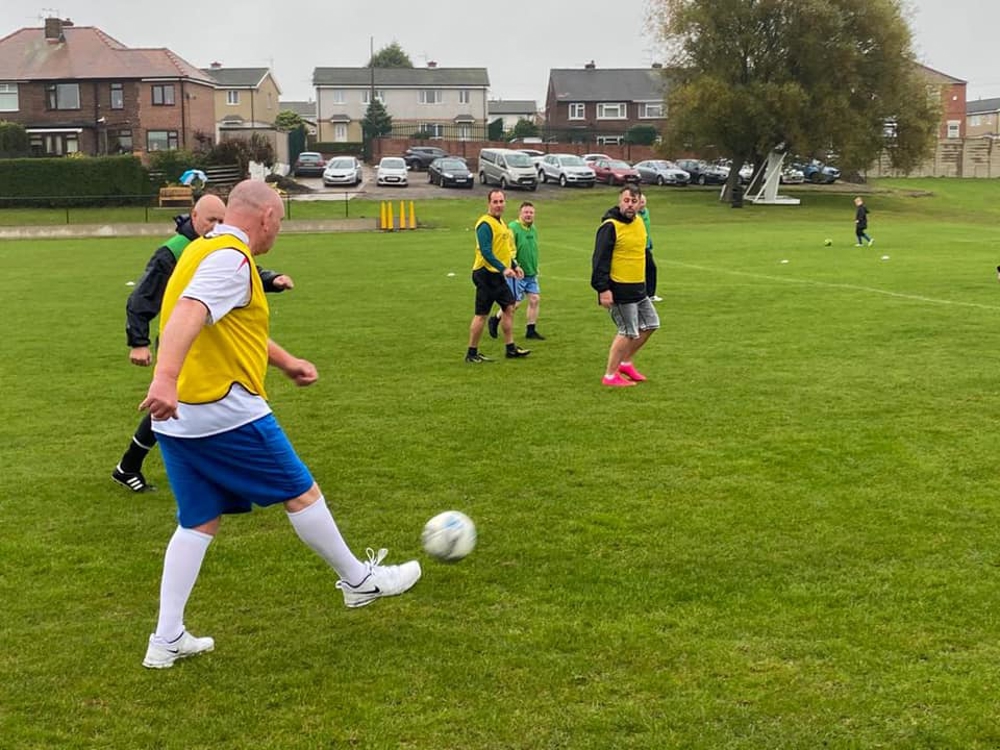 Age Friendly Barnsley awards
Our awards will be presented monthly to say thank you and to recognise and encourage innovation and good practice. Age-Friendly Barnsley awards recognise individuals or organisations who have been involved in projects that embody the Age-Friendly spirit.
Walk Well Barnsley receiving an award
Walk Well Barnsley is part of the country-wide Walking for Health initiative and have received an Age-Friendly Barnsley award for their work supporting people to get into walking. 

The staff and volunteers support a range of walking groups across the Barnsley Borough for people of all ages and abilities. The aim is to involve people with long-term health conditions. They work in partnership with a range of organisations and offer Walk Leader Training. Many walks are led by volunteers and the people taking part really enjoy and benefit from them. Initiatives like Walk Well Barnsley are invaluable in helping our local people build their activity and resilience levels out in the fresh air.  There are lots of opportunities like this in Barnsley.

If you are over 50 and want to know more about contact Age UK Barnsley on 01226 776820 or find out more about Walk Well Barnsley.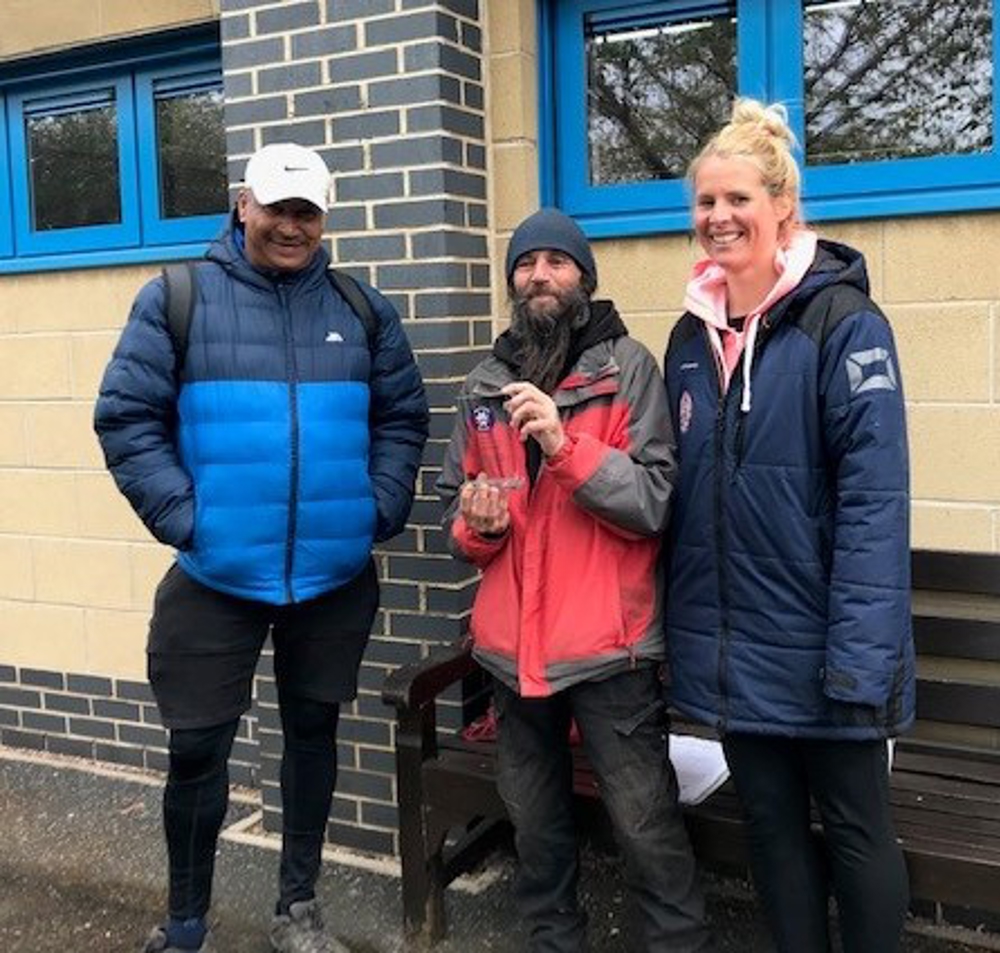 Age UK Barnsley CEO Jane Holliday said: Walk Well Barnsley is a great scheme for people of all ages, particularly people with long-term health conditions. Their walks are a great way to be more active, improve your health and make new friends. You go at your own pace and the walks are led by trained leaders and are free to attend. The award is well-deserved for their contribution to the health of Barnsley folk of all ages.   
Wendy Lowder, Executive Director of Adults and Communities said: We know that taking that first step to a more active lifestyle can be challenging for the best of us, having groups like Walk Well Barnsley - Walking for Health, that are supportive and encouraging can really help people not just get more active, connect with others, discover some of the beautiful green spaces we have across the town and of course have fun while doing it. Well deserved.
South Yorkshire Probation Service receiving an award
South Yorkshire Probation Service has received an Age-Friendly Barnsley for the work they have done in partnership with Age Uk to deliver food parcels, wellbeing packs and support with home-based activities for vulnerable older people. They have not only taken on the heavy and hard work of delivering these important resources but they have also been a cheery point of contact that has made people feel valued. One of our residents from the North East Area said: It was lovely to know people care so much to do this, it made me cry, thank you. 
Cafe Creme receiving an Age-Friendly Barnsley award
Cafe Creme and Karen Tyas have received and Age Friendly Barnsley award for their support to people of the Penistone Area. They have sold calendars to benefit local charities, made tray bakes for distribution to older people, supported vulnerable people to get the help they need and ensured that their business is Dementia Friendly. 
Wendy Lowder, Executive Director of Adults and Communities said: Café Crème is a shining example of businesses stepping up and supporting our communities throughout the pandemic. Local businesses have been critical to neighbourhoods and the people in them – supporting them in so many ways. They know the communities and the people in them, can form great partnerships and do great things. A huge thank you to Karen and her team.
Barnsley U3A receiving an Age-Friendly Barnsley award
Barnsley U3A has received the first Age-Friendly Barnsley award for their amazing work delivering leisure, creative, social and learning activities for older people living in the Barnsley Borough. Barnsley U3A has been a supportive member of Age Friendly Barnsley, this year being their 25th anniversary we were pleased to present them with this award.

There are around 1200 members of Bu3a and outside of the pandemic, they provide around 130 groups encouraging people to learn new skills, socialize and maintain high spirits. Alan Swann, chair of Bu3a, accepted the Age-Friendly Barnsley award on behalf of the organisation.
Wendy Lowder, Executive Director of Adults and Communities said: Congratulations to U3A and Happy 25th Anniversary. I commend U3A for their tireless efforts in delivering such a varied programme of activities and support, particularly in such challenging times. So many people across Barnsley benefit from this reflecting the spirit of Age-Friendly Barnsley and supporting people to be the best they can be regardless of age.
Horizon Community College receiving an Age-Friendly Barnsley award
Horizon Community College have received an Age Friendly Barnsley award after they have been donating groceries from home to Age UK Barnsley with around 70 Christmas Hampers. Age UK Barnsley distributes these hampers to older people throughout our borough and visit the students at Horizon to raise awareness of their work and the issues facing older people. Horizon students also send out Christmas cards and have been involved in some great new initiatives h such as Intergenerational Pen-pals. 
Morrisons receiving an Age-Friendly Barnsley award
Age UK Barnsley identified that 65% of people using Covid Services didn't have the internet, and this digital exclusion means people can't always access the services they need. During the Covid-19 pandemic, due to travel restrictions and shielding, people have struggled with their food shopping.  Whilst local retailers have been really flexible, supermarkets have been restricted to online. 
Morrisons have responded by creating a telephone grocery service where older and vulnerable people can ring 0345 6116111 to order their shopping, which is delivered to their home the next day, from their local store. This service has made a massive difference to people's lives, enabling them to get their supermarket shopping delivered, even though they're not online.  This helps maintain their independence and wellbeing, and is why we want to acknowledge and thank Morrisons supermarket in Barnsley for being Age-Friendly.
Wortley Golf Club tees up Age Friendly success
Members and staff at Wortley Golf Club have teamed up with Age UK Barnsley to deliver weekly lunches to older residents in a number of villages in the Penistone area.
Members of the golf club have generously donated to fund the scheme and golf club staff prepare the food. Age UK Barnsley's staff and volunteers then deliver the meals to the happy recipients.
Watch BBC Look Norths video of Club Steward Paul Hutton, Age UK Barnsley's Sharon Haggerty and service user Shirley Everett telling us more. 
Wombwell Main's Football Club launches over 50's team
Wombwell Main Football Club has set up an over 50's walking football team to encourage those approaching later life to stay active.