The armed forces community includes those who serve, or have served, in the armed forces, as well as reservists. It also includes people who care for, depend on, or are close family members of these groups of people.
We've pledged to make sure that our armed forces community is supported in Barnsley. To do so, we've signed up to the Armed Forces Covenant. We've also achieved the Gold Award for the Defence Employer Recognition Scheme.
Armed Forces Covenant
The Armed Forces Covenant was re-signed by Barnsley Council in March 2020. We invited partners from the charitable, voluntary, health, housing and education sectors to sign as well. These included:
Barnsley College
Barnsley CVS
Barnsley Integrated Care System
Barnsley Chamber of Commerce
SSAFA
Berneslai Homes
Gallery from the signing of the covenant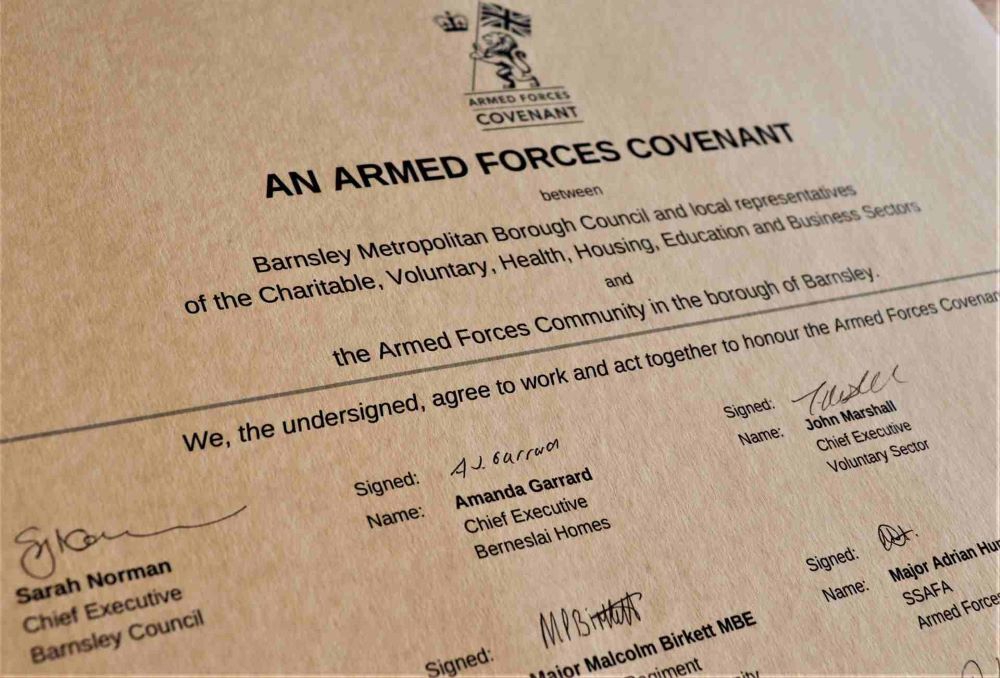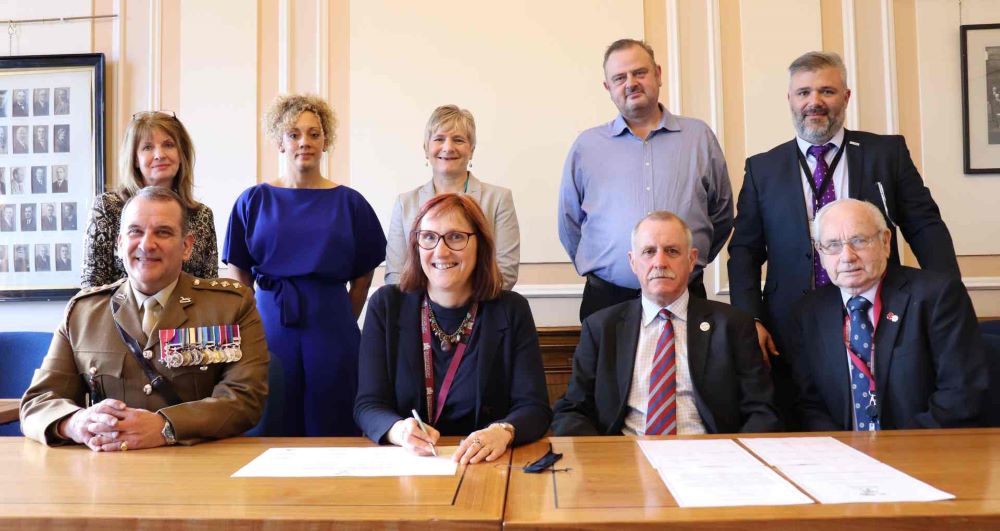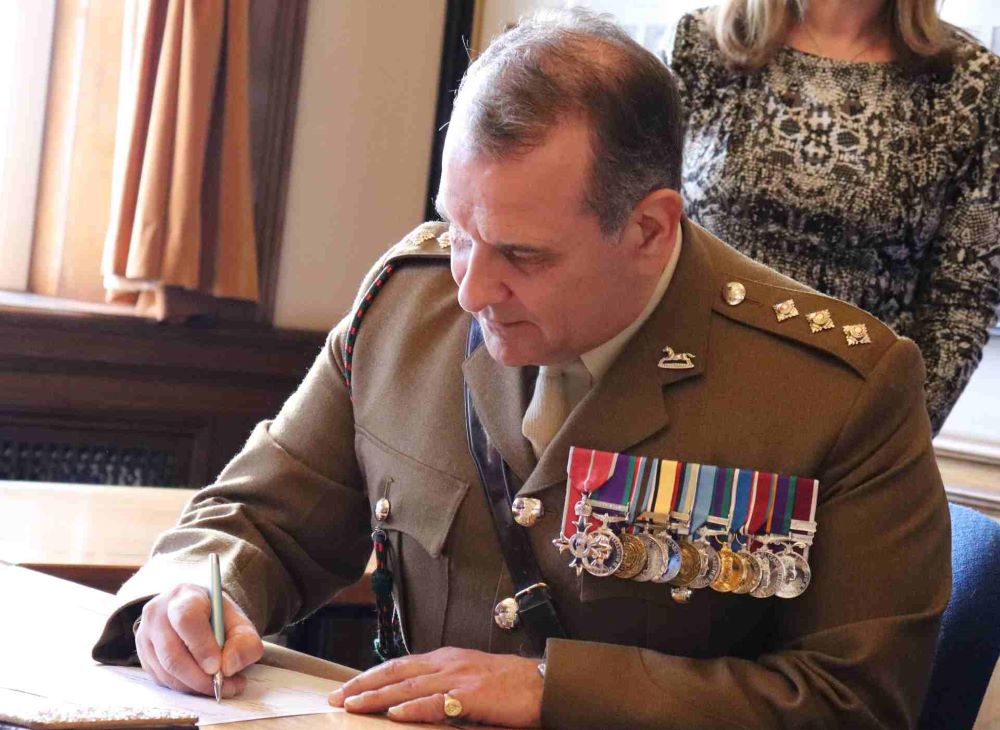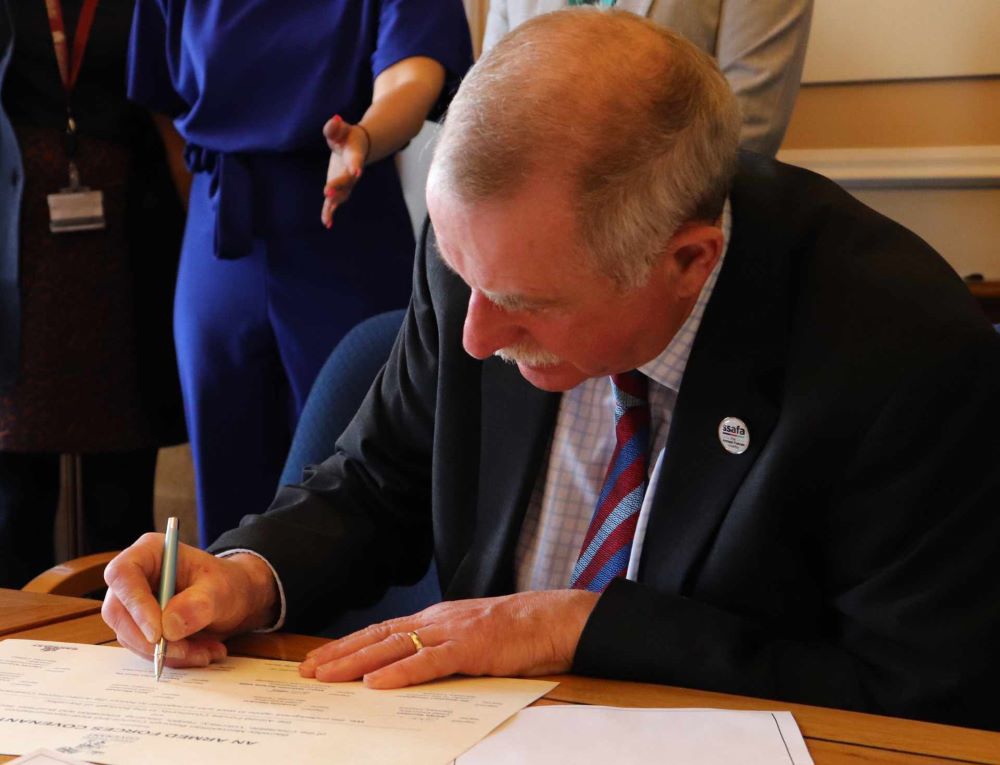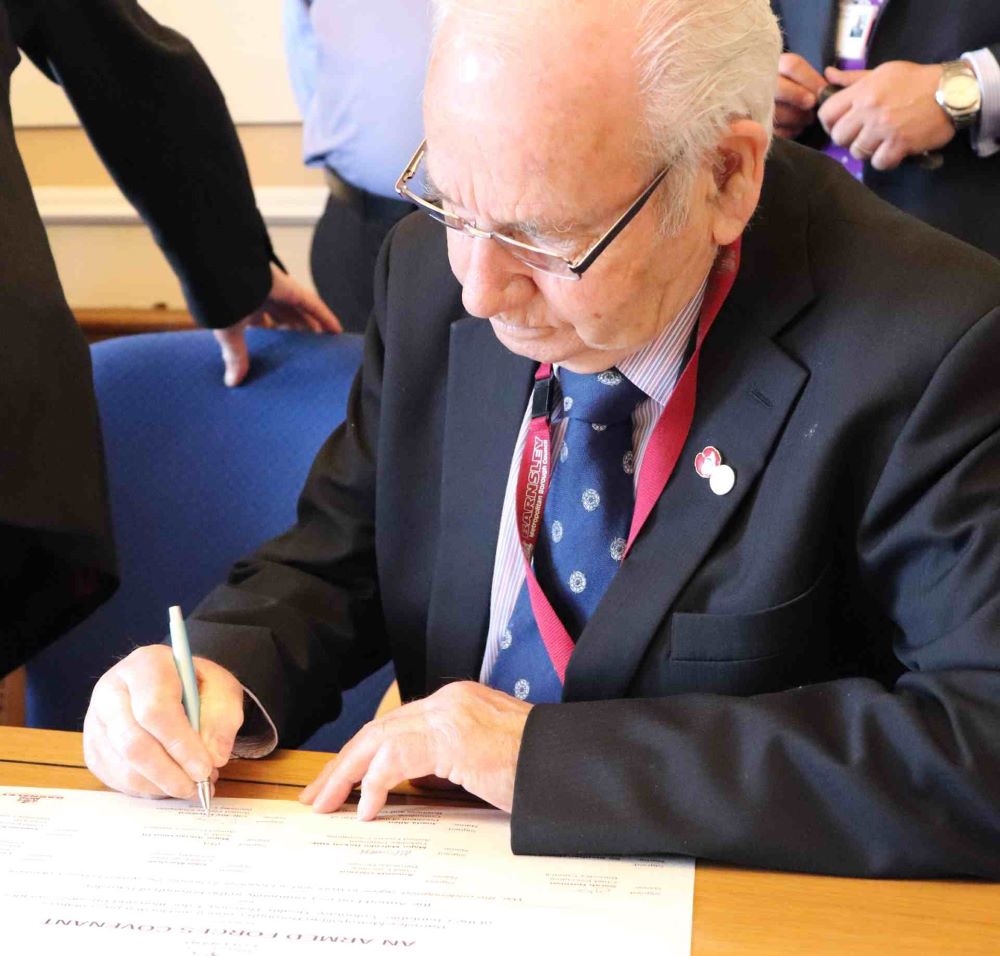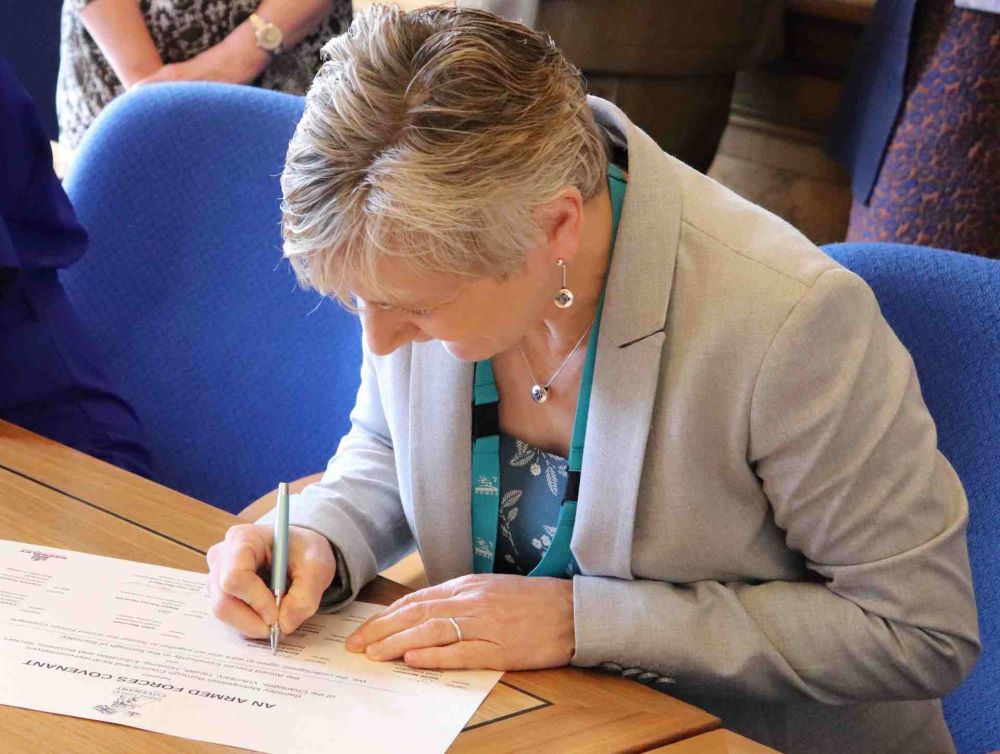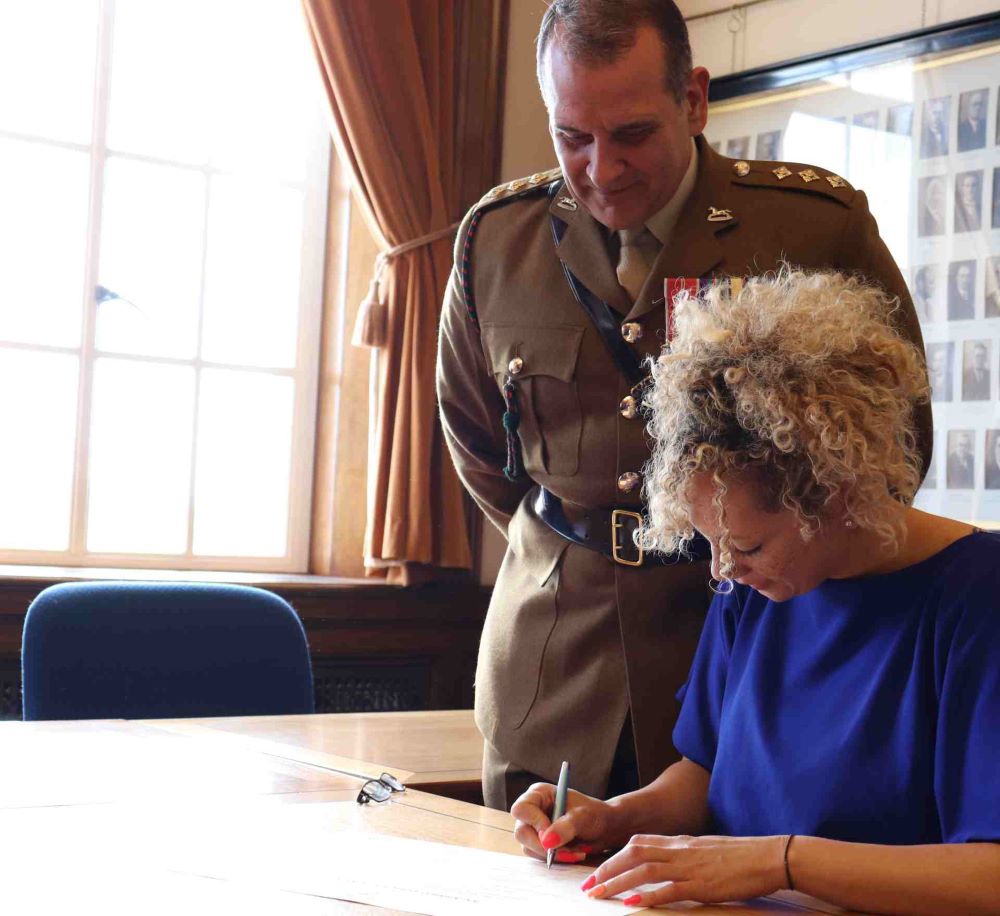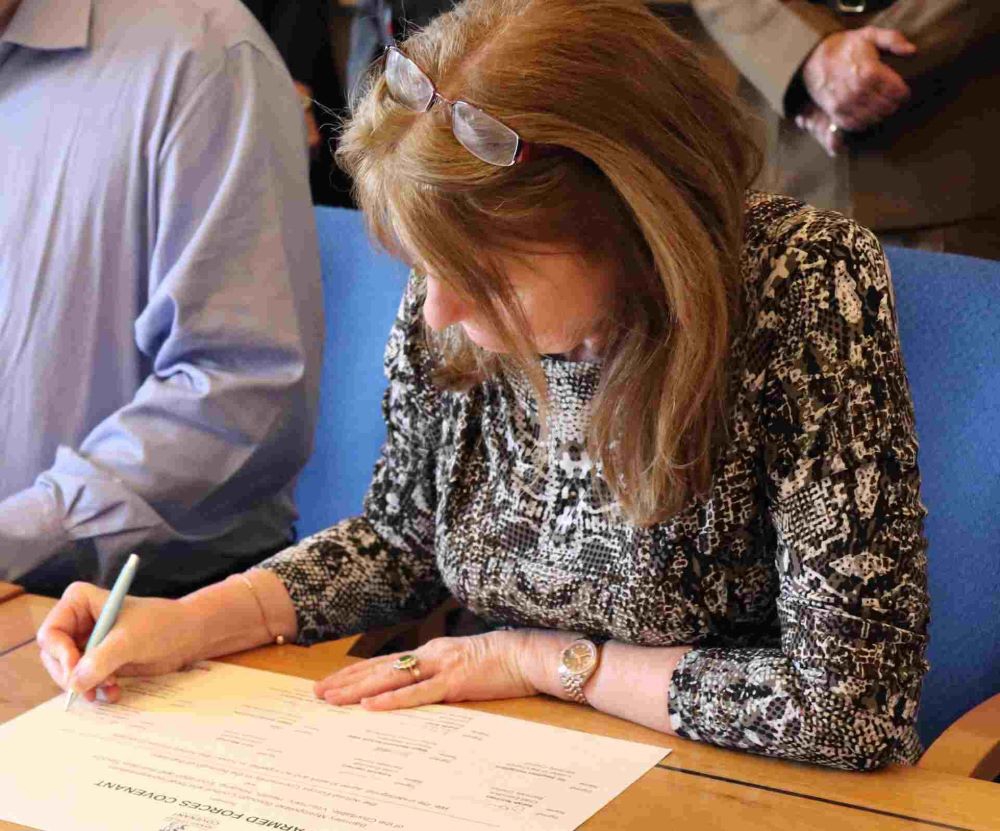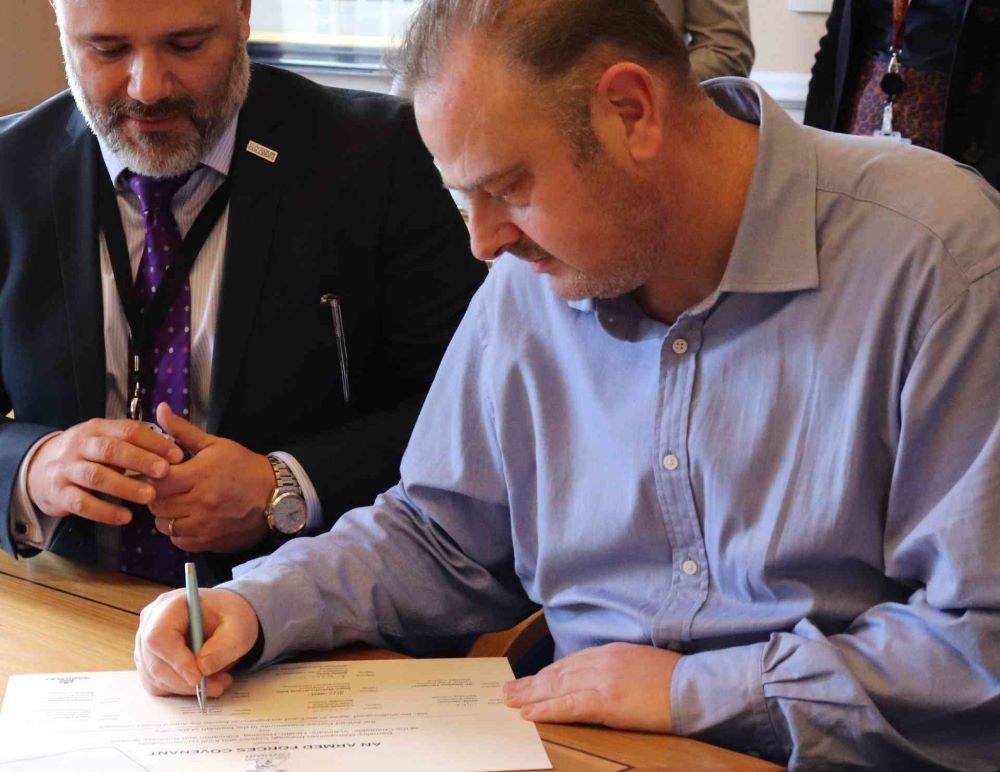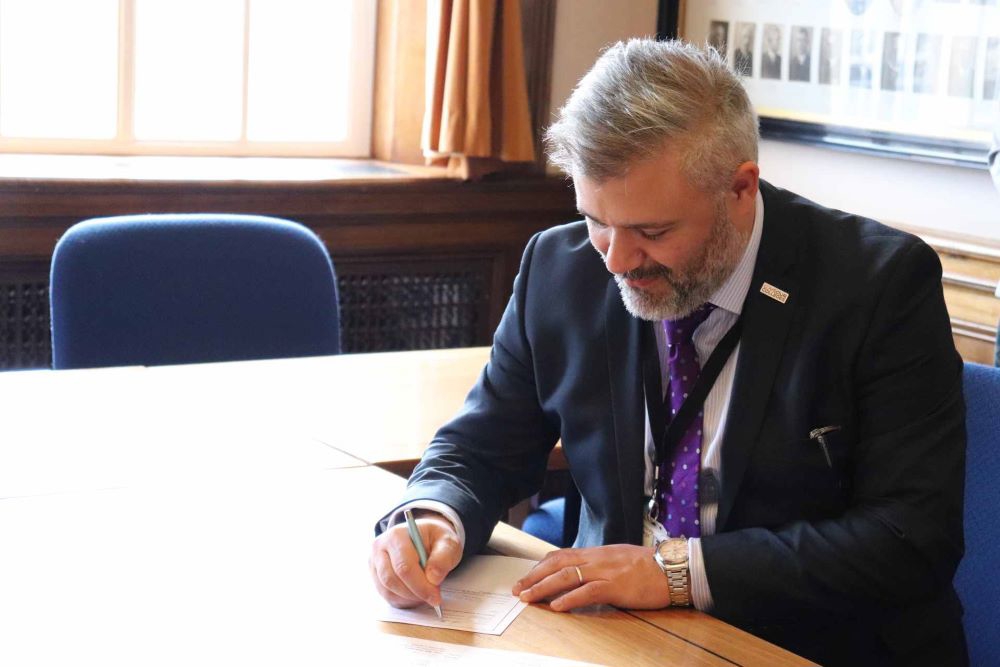 Armed forces newsletter
Our newsletter has useful updates for the armed forces community. Read our latest newsletter and subscribe to receive it directly to your email inbox.
Community survey
If you're a veteran or a family member, complete our survey to help shape the support for our armed forces community.
Fill in our survey
Want to join our focus group?
Are you interested in being part of a focus group to help shape support for our armed forces community? Fill in our enquiry form to register your interest. Please let us know if you're a veteran or an armed forces family member.
Join our focus group