Warm and Well event taking place next week
We're hosting a Warm and Well event in Barnsley Market on Friday 2 December. It'll highlight what's on offer for our residents to keep warm and well this winter in light of rising energy costs and the cost of living.
The event, which will take place from 8.30am to 2pm, will also launch our Affordable Warmth Charter.
Some of our partners will be there to share details alongside our Warm Homes and more money in your pocket teams. This also includes Berneslai Homes, Age UK and DIAL.
Also, a pop-up COVID-19 autumn booster clinic will be running for eligible people. They'll be able to get their vaccine to boost their immunity this winter.
For more details on making your home warmer and cheaper to run, go to our Warm Homes webpage. You can also call (01226) 773366 to speak to our Warm Homes team.
Find out more about whats on offer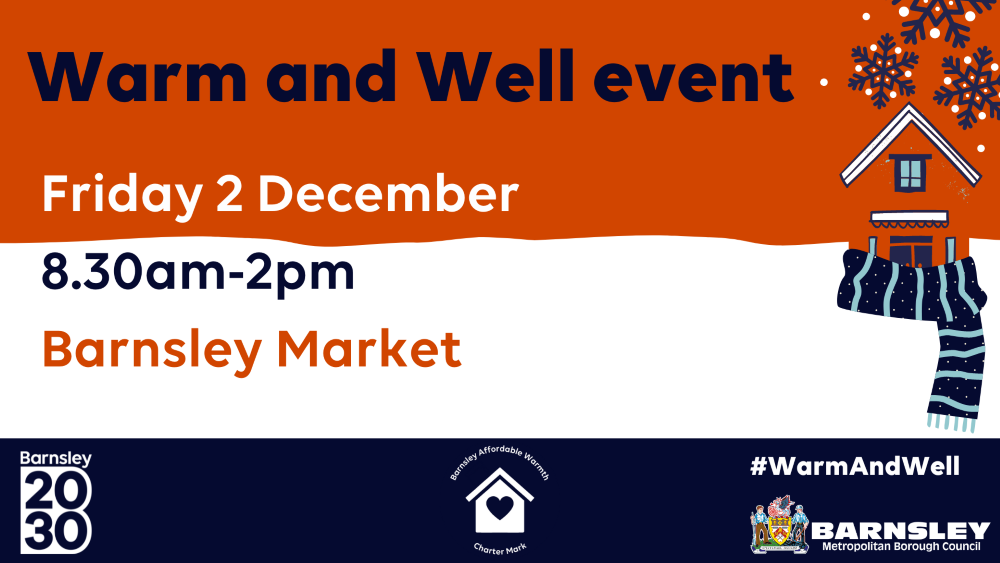 Community toy swap
The National Trust and Barnsley Museums are hosting a Community Toy Swap. It'll help people with the cost of Christmas.
It's taking place at Wentworth Castle Gardens on Thursday 1 and Friday 2 December, and Barnsley Museums at the Glassworks on Thursday 8 and Friday 9 December. People can come along and swap their no longer used toys for some new-to-you gifts. Those donating toys to Wentworth Castle Gardens on the day of the swap will receive free admission to explore the gardens.
People are invited to pop along between 10.30am and 2.30pm and bring their preloved toys, exchanging them for something else. The event offers a chance for parents to get some new toys for children. They can also trade some unused toys, teddies, games, and gadgets for others to enjoy.
If people would like to donate toys to the project, they'd be gratefully appreciated. They can be left with the team at Wentworth Castle Gardens during opening hours.
For more details, visit the National Trust website and Barnsley Museums website.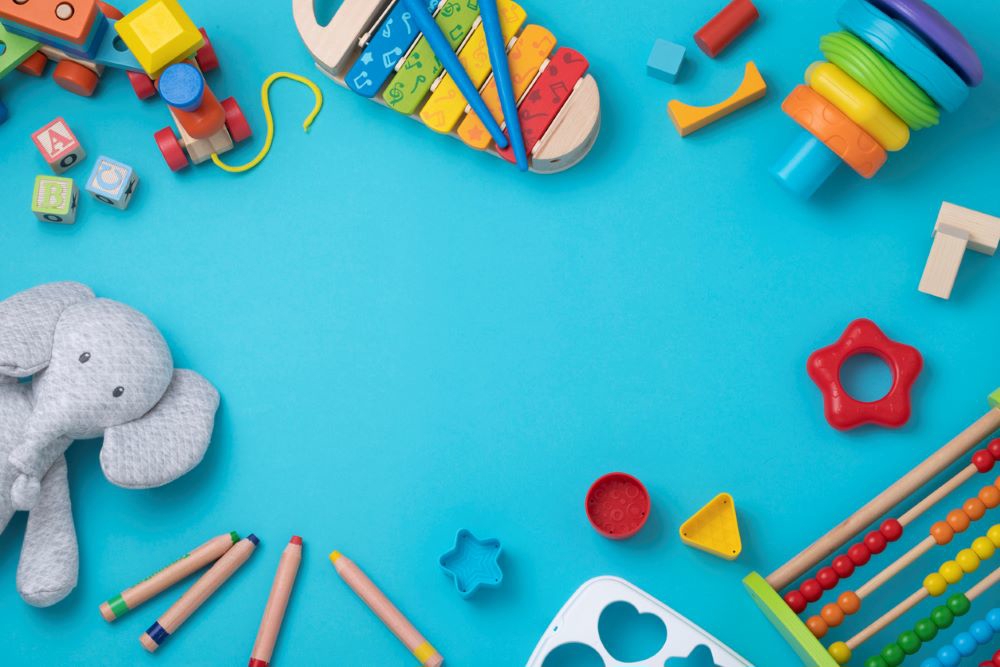 Town centre visitor numbers continue to soar, with half a million people visiting in October
Two new restaurants - Fridays and Urban Burgers have come to The Glass Works. They're adding yet more choice to visitors in Barnsley town centre, with footfall stronger than ever.
Visitor numbers in Barnsley town centre continue to soar, with recent data showing an increase of over 30% over the last three months. This is compared with the same timeframe before Covid-19 in 2019.
October alone saw over 500,000 visits to the town centre. This is the highest recorded footfall since The Glass Works opened back in September 2021.
Barnsley is definitely on the up, with the modernisation and growing mix of brands and activities. It's helping to transform perceptions and the public's experience of Yorkshire's most famous market town.
Find out more in our news article