The RPL lets adults who are looking for packages of care and support in Barnsley choose from a list of providers that follow a clear quality framework.
In order to have recognised provider status and the quality mark, you must meet a set of minimum standards. Once approved to the RPL, you can use the quality mark on your promotional material. The quality mark will also be shown with your entry on the Live Well Barnsley directory.
Being included on the RPL doesn't represent a contract with us, and doesn't allow for direct purchases from us to you. The RPL is for adults requiring services who are either in receipt of a direct payment, including supported managed accounts (SMA), or who are private self-funders.
RPL standards
You need to apply to be awarded RPL status and the quality mark, and must meet a number of standards including:
having clear agreements with customers
a welcoming approach to customer comments and complaints
considerate and respectful conduct of staff and volunteers
a robust adult safeguarding policy
Having the RPL quality standard mark means you:
have met our standards
will be checked on a regular basis
will aim to provide a quality service
Providers who can apply
You can apply if you're a provider that offers packages of care and support to older people, learning or physically disabled adults, adults with a sensory impairment, mental health service users, carers, and other adults in Barnsley.
Residential care homes cannot apply to be included on the RPL for private residential care. However, they can apply if they offer support packages such as day services and respite care. If successful, only these services will be included.
If you develop new services after your initial application has been assessed, you'll need to reapply if you want to include those additional services.
If you're successful you'll need to agree to conditions that you will continue to deliver packages of care and support within specific quality standards, follow appropriate policies and procedures, and comply with our monitoring requirements.
How to apply
To apply you need to complete the RPL application and conditions forms and email them to us.
Please read our guidance notes and fact sheet before completing your application. You'll need to make sure you answer every question fully, even if you've applied to be included on the RPL before. You'll also need to send us all of the documents required to support your application.
Applications can be submitted at any time. For applications received up to the end of November 2019 we aim to let you know the outcome by February 2020.
Further dates are as follows:
| | |
| --- | --- |
| Applications received between | We aim to notify providers of the outcome by end of |
| April to July | October |
| August to November | February |
| December to March | June |
More information
Inclusion on the RPL is not intended to be, and won't constitute, a recommendation or award for services by us.
For more information, get in touch by completing our online enquiry form.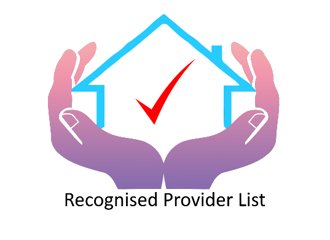 Find a GP or other health care service