Adult Skills and Community Learning
Welcome to your learning induction
Thank you for choosing Adult Skills and Community Learning. We want you to have a really good learning experience with us so that you succeed and achieve your goals. 
To be successful it's important that you attend all of your sessions. Research shows that people who attend regularly are able to learn more.
We understand that sometimes you may not be able to attend your session. You'll need to contact us so that we are aware that you can't attend. You can do this by contacting our reception, attendance team or your tutor. 
Your induction will cover:
How to stay safe on your course
How we can help you
Resources that can help you
Important contact information
How to tell us what you think
Learner code of conduct
To complete your induction you need to either:
Watch our induction and code of conduct videos
Read all the information in the sections below
You must then complete the induction survey to confirm you've done this.
Induction videos
Induction
Code of conduct
How to stay safe on your course
On your course you'll be learning about how to stay safe and keep others safe, including what safeguarding, prevent, British values and online safety mean for you.
In case of emergency
In case of an emergency your tutor will give you details of fire exits and where you should stand once you are out of the building. If you would have difficulty leaving the building in an emergency, for any reason at all, then your tutor will make sure you have a plan in place so that you know the right support will be there for you if needed.
Safeguarding support
Everyone at Adult Skills and Community Learning is here to help. We'll listen and respond to any challenges you're having whilst you're here as a learner. If needed, we can help you to access a range of specialist support throughout the borough to help you with things such as hate crime, mental health issues, domestic abuse, sexual and physical abuse, emotional and financial abuse and modern slavery. Our safeguarding lead will ensure you are given the appropriate support that you want.
What is Prevent?
Prevent is safeguarding and supporting vulnerable people to stop them from being radicalised, becoming terrorists or supporting terrorism.
It's important to be aware of the risks of radicalisation. You can do this by keeping safe online, making sure your privacy settings are up to date, checking for the facts in the information that you hear and by having open conversations with people that you know.
British values
In Britain we have a set of values we hope to be shared. All British values underpin what it is to be a citizen in a modern and diverse Britain. They allow us to create environments free from discrimination, intolerance and hate. They help us to challenge prejudice and stereotyping, whilst strengthening relationships within our community and guide us to being a nation where everyone feels safe, valued and free to be themselves.
The fundamental British values are:
Democracy
Individual liberty
The rule of law
Mutual respect
What is online safety?
Online safety is raising your awareness of the possible threats that online activity can bring, and giving you the knowledge to know how to deal with them.
Safeguarding Lead and Learning Support Coordinator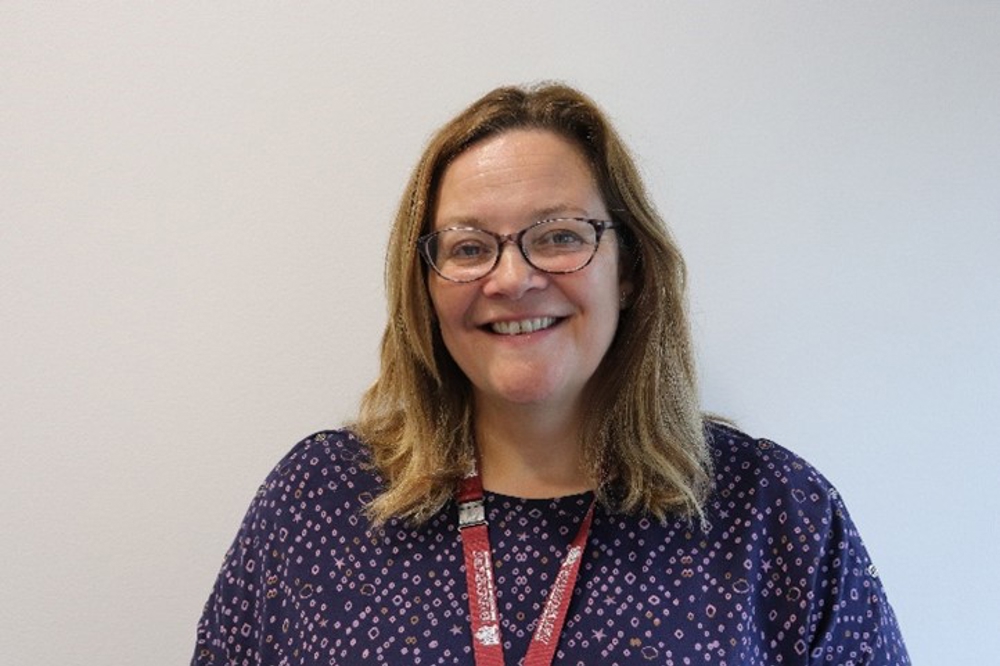 Hi, I'm Helen Wood your Safeguarding Lead and Learning Support Coordinator at Adult Skills and Community Learning.
During your induction and in your classes, you will learn about safeguarding, prevent and risks from radicalisation.
If you have any safeguarding concerns, and that includes domestic abuse, prevent or radicalisation concerns please tell a member of staff.
It might be for yourself, for a member of your family or a member of the public.
We're all here to support you.
Another important thing for you to know is that Adult Skills and Community Learning at Wellington House is a member of the Barnsley Safe Places scheme. This means that you can come here and get help if you are feeling unsafe while out and about.
Also, if you want to talk to us about a hate crime, we can support you to report this to the police.
You'll see posters and information containing contact details if you want to speak to anyone at any point during your learning with us.
Thank you for reading this information and please don't hesitate to get in touch.
You can get in touch by emailing Helen at helenwood2@barnsley.gov.uk or calling her on 07825 963 781 or (01226) 775270
How we can help you
Doing something new is exciting but sometimes it can be stressful. You may be thinking: "How do I organise my time? Will I fit in? Can I find the courage to start a course?"
If you have asked yourself any of those questions, we can help!
Pastoral Mentor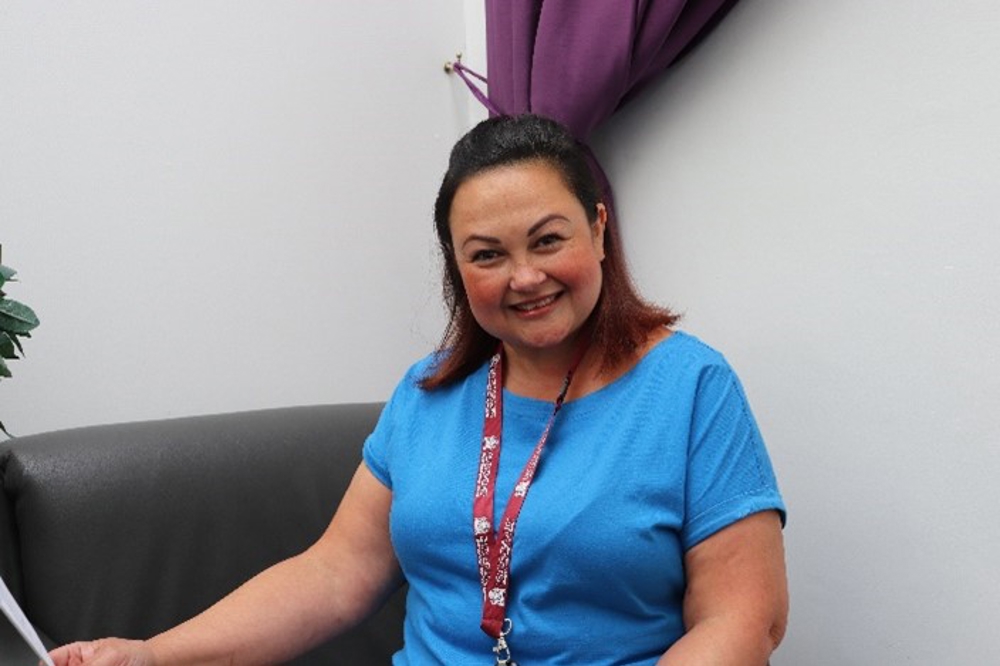 Hello, my name is Priscilla Houlden, I'm the Pastoral Mentor here at Adult Skills and Community Learning.
If you ever suffer from anxiety or low confidence, I'm here to listen to you, we can talk it through and try and think of a solution.
I can also help you with motivation or organising your time.
We want you to succeed in your chosen course.
You can get in touch by emailing Priscilla at pricillahoulden@barnsley.gov.uk or calling her on 07823 434 578 or (01226) 775270
Education Support Worker
If you have specific learning difficulties or disabilities our education support worker will respond to your needs in the classroom. This could be by providing you with any materials you may need to succeed or by being right by your side in the class.
Don't hesitate to let us know what might make things better for you.
Resources to support your learning
We have a range of tools, resources and staff who can support you during your learning.
If you've enrolled onto an online course, you'll need to attend a classroom based session to learn how to use Microsoft Teams for Education.
Did you know, all learners enrolled onto a course get a free Microsoft Office 365 account? It gives you access to: Email, Word, Excel, PowerPoint and Teams for Education.
Just ask your tutor for more details and how to register.
Important contact information
Reception
For general enquiries about the Service, our courses, your invoice, or to make an appointment.
Call (01226) 775270
Attendance Team
Your tutor
Text, email or send a Teams message to your tutor.
Safeguarding Lead and Learning Support Coordinator
Pastoral Mentor
Lead Curriculum Information and Support Officer
How to tell us what you think
Your opinions matter to us!
If you have any feedback, we'd really like to have it. This can include complaints, compliments or any general comments.
There are a number of ways you can provide us with your comments:
By talking to someone in our service or emailing adultlearning@barnsley.gov.uk.
By filling in a 'Have thoughts? We're listening' postcard located in reception and in your classroom.
By filling in an online complaints and compliments form.
By attending one of our in person 'learner feedback hub' sessions which are held each half term.
Code of conduct
So that everyone feels welcome and safe and gets the most out of their classroom and online learning we ask you to:
Be courteous, considerate, respectful and kind to others at all times, we all learn better when we are happy.
Be ready to learn: attend every session, arrive on time, dress appropriately and bring equipment for learning.
There may be occasions when you cannot attend, it's important that you let us know if this happens.
If there's anything stopping you attending regularly, tell us and we'll try to help you.
Keep us updated of any change in your circumstances i.e. phone number, address, employment status.
Take responsibility for the health and safety of yourself and those around you, in the classroom, in the building and online: Make sure you follow staff instructions.
Treat everyone with respect regardless of culture, race, nationality, religion, gender, age, marital status, sexual orientation, disability or social class. ASCL will not tolerate any discrimination harassment or bullying, including cyberbullying and expect learners to report any incidents as soon as possible.
Do let your tutor know if your mobile phone is needed for emergency contact reasons, otherwise turn your phone to silent when learning so that others are not disturbed.
Show commitment to your learning, this is extended beyond the classroom and includes homework/handing in coursework and attending your exams.
If you're paying for your course, provide benefit/low wage evidence if requested and make any payments promptly.