If you're pregnant or breastfeeding, why not come along to one of our breastfeeding groups?
Some mums and babies get the hang of breastfeeding straight away. However, some may take a little more time.
Breastfeeding groups
The groups are informal and you can just drop-in. You can get support before you have your baby too. Partners and birthing partners are also welcome to attend.
You'll be able to meet your Infant Feeding Worker and other families to share experiences or concerns. You'll gain confidence in feeding out and about.
| | | |
| --- | --- | --- |
| Location | Day | Time |
| Library @ The Lightbox | Every Wednesday | 9.30am to 10.30am |
Antenatal infant feeding discussions
We're currently providing antenatal education via our infant feeding team facebook page.
We're delivering a closed group discussion which commences the first Monday of every month. We're also providing virtual infant feeding discussions.
For further information on either of the above please call (01226) 775700. You can also email infantfeedingservice@barnsley.gov.uk
You can also pick up your healthy start vitamins from the main family centres.  All women who are pregnant or breastfeeding should take vitamins as part of their daily routine.
Barnsley Breastfeeding Welcome Here Scheme
The following venues are members of the Breastfeeding Welcome Here Scheme:
Restaurants, cafes and food places
The Allotment Deli, Hoyland
The Bolt Hole Café, Wombwell
Cafe Creme, Penistone
Coffee Boy, The Glassworks, Barnsley
Community Shop, Goldthorpe
Costa Coffee, Peel Street
Crown and Anchor, Barugh Green
Dearne Valley Farm, Farmhouse Inns
Falco Lounge, the Glass Works
Joseph Bramah, Market Hill, Barnsley
Kiddi Winx, Goldthorpe
Little George, Wombwell
Market Kitchen, Barnsley
Oak Star Cafe, Experience Barnsley
Old George, Market Hill, Barnsley
Old Moor Tavern, Broomhill
Playmania, Elsecar Heritage Centre
Poppy's Florist and Coffee Lounge, Cudworth
Sweet Dreams, Dessert Parlour
The Copper Kettle, Thurgoland
200 Degrees Coffee Shop, Barnsley
Teepot Cafe, Elsecar
Businesses, shops and organisations
24 Seven Support
Baby and Me Do, Penistone
Barnsley Civic
Barnsley Shopping Centre Ltd (Alhambra)
Blue Lights Photography, Barnsley
Chatterbox Children's Academy Ltd, Birdwell
Direct2mum store
Emma Woods Childminding, Darfield
Hope House Connects, Barnsley
Les Cadeaux, Darton
Little Explorers, Blacker Hill
Pottering Around, Chapeltown
The Glassworks, Barnsley
Thurgoland Post Office
Round wood Health Clinic Ltd
Hannah's Happy Days Childminding
Cawthorne Road Day Nursery
Calm Babies, Birdwell
Tankersley Community Association
Virgin Money
Royston Friends Association
Charitable organisations
Salvation Army, Goldthorpe
Priory Campus, Lundwood
RSPB Old Moor, Wombwell
Barnsley Markets and cafes
May Day Green
Market Kitchen
Market Parade
Cafes within Barnsley Markets:

Freddie and Henry's
Hiltons Cafe
Bailey's Cafe
Kay's Cafe
Paul's Place
Parks
Museums
Cannon Hall
Cooper Art Gallery
Elsecar Heritage Centre
Experience Barnsley
Worsbrough Mill
Leisure centres
All Barnsley Premier Leisure Centres
Penistone Leisure Centre
Libraries
Cudworth
Darfield
Dodworth
Goldthorpe
Grimethorpe
Hoyland
Library @ The Lightbox
Mapplewell
Penistone
Roundhouse
Royston
Wombwell
Worsbrough
NHS premises
Barnsley Hospital
All GP surgeries
All baby clinics in Barnsley
Dentists
My Dentist in:
Barnsley
Bolton upon Dearne
Lundwood
Thurnscoe
Family centres
Athersley
Cudworth
Darfield
Darton
Dearne
Grimethorpe
Hoyland Common
Jump
Kendray and Worsbrough
Lundwood
Monk Bretton
Penistone
Royston
Stairfoot
Thurnscoe
Wilthorpe
Wombwell
Worsbrough Common
Schools and colleges
Bank End Primary School
Barnsley College
Greenfield Primary School
Hunningley Lane Primary School
Jump Primary School
Tankersley St Peters Primary School
Places of worship
St John the Baptist Church, Penistone
St Saviour's Church, Thurlstone
Want to join the Breastfeeding Welcome Here Scheme? 
All families should be able to breastfeed their babies in public places without fear of harassment. The Equality Act 2010 says that it's unlawful for a business to discriminate against a woman because she's breastfeeding a child.
Can your business or premises be more welcoming for breastfeeding families?
 
Why not sign up for the Barnsley Breastfeeding Welcome Here Scheme?
The scheme is open to:
all health care premises. This includes hospitals, GP practices/surgeries, pharmacists, dentists
all children's services. This includes community clinics and children's centres, schools, nurseries
local businesses. This includes cafés, restaurants, hairdressers, shops, libraries and museums
any venue that's open to the public 
Reasons to join the scheme
By telling your staff about the scheme and advising them to be kind and helpful to breastfeeding mothers, you'll:
be helping babies get the best start to life
boost customer happiness and loyalty
find business may increase. This is because mothers often visit at a time of day which may be a quiet time for you
show that you are committed to good customer service and supportive of the local community
benefit from publicity on the Barnsley MBC website and social media. It may also spread by word of mouth from friends
What does the scheme involve?
Your business and staff agree to:
provide a welcoming atmosphere for breastfeeding families accepting that mums can breastfeed anywhere they choose to
prominently display 'Barnsley Breastfeeding Welcome Here' signs (provided by the scheme)
not ask a mum who is breastfeeding to move or treat them any differently to a mum who chooses to bottle feed
make sure existing staff and new employees are made aware of the scheme. They should know how to be supportive to needs of breastfeeding families
not promote formula milk companies and their products. Further advice can be provided if needed
wherever possible provide facility for a mum who asks to breastfeed in private
be supportive to mums who are returning to work when breastfeeding
Tips for how staff can support a breastfeeding mum
As someone who works in a Breastfeeding Welcome premises you should know how to help a breastfeeding mum:
make eye contact with the mum
try and help mum find a seat where she feels comfortable
if possible offer a glass of water
act normal don't stare
don't get embarrassed
Remember it isn't just breastfeeding mums who value a friendly smile. Any mum with a new baby would welcome help finding seat especially if her baby is hungry.
Join the scheme
Download the information pack to find out more. You can also apply to be part of the scheme.
Other support
National Breastfeeding Helpline 0300 100 0212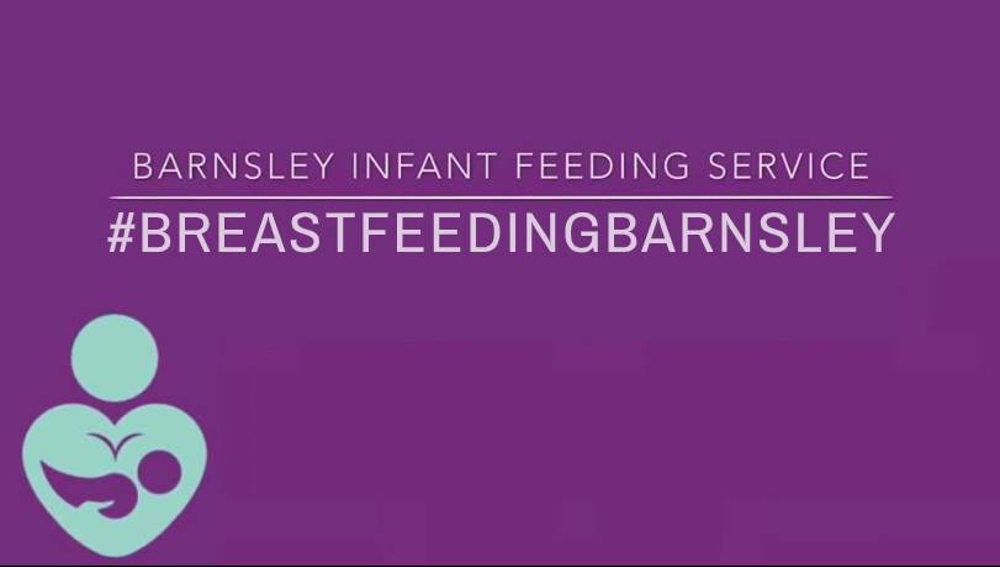 Call us on (01226) 775700 Monday to Friday 9am to 4pm, or