Berneslai Homes look after around 18,800 council houses on behalf of Barnsley Council. You can access their services here and also find out more about what Berneslai Homes do.
New-build council housing
Since 2011, we've built 170 new council homes. We currently have schemes under construction in Athersley South, Monk Bretton and Bolton upon Dearne.
Laithes Lane, Athersley South
1 x 3 bed detached bungalow
6 x 2 bed semi-detached bungalows
Level access bungalows with air source heat pump heating, solar panels with battery back-up, electric vehicle charging points and secure cycle storage. All bungalows have wet rooms, private drives, and secure back gardens with a patio area. The scheme has been designed to meet the police's Secured by Design standard.
Work started in November 2021 and will complete in Summer 2022. Our building partner is O&P Construction Services Ltd.

Billingley View, Bolton upon Dearne
10 x 2 bed semi-detached houses
6 x 3 bed semi-detached houses
The Billingley View scheme is the pilot for the Barnsley Low Carbon Standard new build specification. All of the new houses will be Council owned properties for social rent to be let and managed on the Council's behalf by Berneslai Homes.
The Council  has collaborated with Leeds Sustainability Institute (part of Leeds Beckett University) on the build specification. The properties have been designed to be highly energy efficient and fossil-fuel free to respond to the Council's Zero 40/45 Strategy to reduce carbon emissions.
All the houses will have air source heat pump heating, solar panels with battery back up and electric vehicle charging points.
Our building contractor is Torpoint Ltd. Work started in February 2022 and will complete early 2023.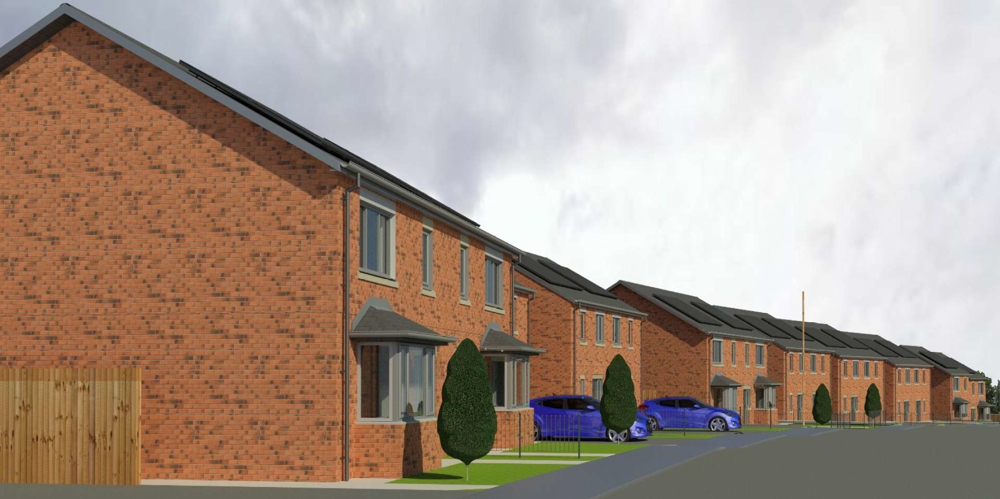 St Michael's Avenue, Monk Bretton
A mixed-tenure development of 35 homes, providing 16 homes for social rent as follows:
8 x 2 bed houses
2 x 4 bed houses
4 x 2 bed apartments
2 x 2 bed bungalows
These 16 homes will be low carbon, fitted with air source heat pump systems. Works are in progress and will complete in 2023. Our building partner is Esh Construction Ltd.

More information
For lettings enquiries contact Berneslai Homes.  All properties built by the Council are let and managed by Berneslai Homes. 
Contact us for general enquiries about any new build schemes.