The Mayor is a ceremonial post held by a member of the council and elected annually. The Mayor is the town's first citizen and has the civic responsibility of representing and promoting the borough.
The first mayor of Barnsley was Henry Richardson who was appointed in 1869 and the first female mayor, elected by a Labour-controlled council, was Mary Brannon in 1956.
To date, Barnsley has had 152 mayors. The 152nd mayor of Barnsley, Cllr Sarah Tattersall officially began her term as mayor in May 2022 and will fulfil her role of mayor until May 2023.
You can follow the Mayor on Twitter @Mayor_Barnsley.
Role of the mayor
The mayor supports a wide variety of events throughout Barnsley, as well as representing the borough at national and international events, functions and engagements, including:
acting as a host at functions organised by Barnsley Council;
attending functions and engagements within Barnsley and occasionally outside the town, as a ceremonial representative of the council;
undertaking official openings or presentations on behalf of the council;
representing the council during royal, celebrity or other VIP visits to the town.
raising vital funds through charity work for the mayor's chosen charities
The mayor's biography
Councillor Sarah-Jane Tattersall has been appointed as the Mayor of Barnsley for 2022 to 2023. Cllr Tattersall has represented St Helen's Ward as a local councillor since May 2012 where she will stay in office until at least May 2024. For the last year, Cllr Tattersall has acted as Deputy Mayor - putting her in great stead for her mayoral year.
Raised in Barnsley, Cllr Tattersall spent her teenage years as an air cadet at 148 Barnsley Air Training Corps. During this time, she undoubtedly gained many skills to develop military check and challenge problem-solving solutions - along with many other invaluable life skills. In addition to the skills gained via the air cadets, Cllr Tattersall also successfully completed the bronze, silver and gold Duke of Edinburgh award schemes.
After leaving school, Cllr Tattersall went on to work in the retail industry before starting a family. Cllr Tattersall went on to have two sons who are now grown up. Whilst her boys were young, she attended playgroups and gained a passion for volunteering opportunities. This voluntary work was the start of her passion for the voluntary sector and eventually led to her being elected to the St Helen's ward as Labour councillor.
Cllr Tattersall has pursued her love of volunteering over the years and is not afraid to get stuck in. A real advocate for volunteering across the borough, Cllr Tattersall is keen to highlight it's many benefits including its positive impact on mental health and wellbeing; providing opportunities to meet new people and develop new skills all whilst having fun.
Cllr Tattersall has a real passion for the environment and is a fabulous advocate for protecting the borough for future generations. She is an avid recycler and does her utmost to reduce and reuse her waste and unwanted goods, such as using and donating to charity shops – in turn contributing towards charitable organisations.
In her spare time, Cllr Tattersall is passionate about singing and although she doesn't profess to be very good, she does love karaoke nights and hopes to be able to host a few events as fund raisers during her term of office.
Cllr Tattersall is extremely passionate about her work, thoroughly loves the people and borough of Barnsley and looks forward to meeting many of you throughout the borough during the year.
Mayor's charities
Cllr Tattersall has chosen two local charities to support this year as the official mayoral charities.
Hey! Let's talk, the mental health charity for children and young people, currently helps those aged between five and 25 years old living in Barnsley.
The charity was founded in 2014 and has since developed into a key health service helping young people who may suffer from stress, anxiety, depression, suicide ideation, self-harming, bereavement and other mental health struggles.
The charity relies heavily on grants and donations to meet the demand for their services, the organisation currently works with over 30 schools in Barnsley and sees over 300 children each week.
They have a team of counsellors, play therapists and wellbeing practitioners, delivering vital mental health support across the borough. The charity's dedication to young people's mental health has undoubtedly saved lives, with a staggering 46% increase in referrals into the charity since the pandemic. The demand for their services is unprecedented and they are currently helping to reduce A and E admissions, General Practitioner(GP) support, as well as helping our schools.
Hey!
Organisations such as Hey! need support from the public more now than ever, as we tackle the mental health crisis in Barnsley together.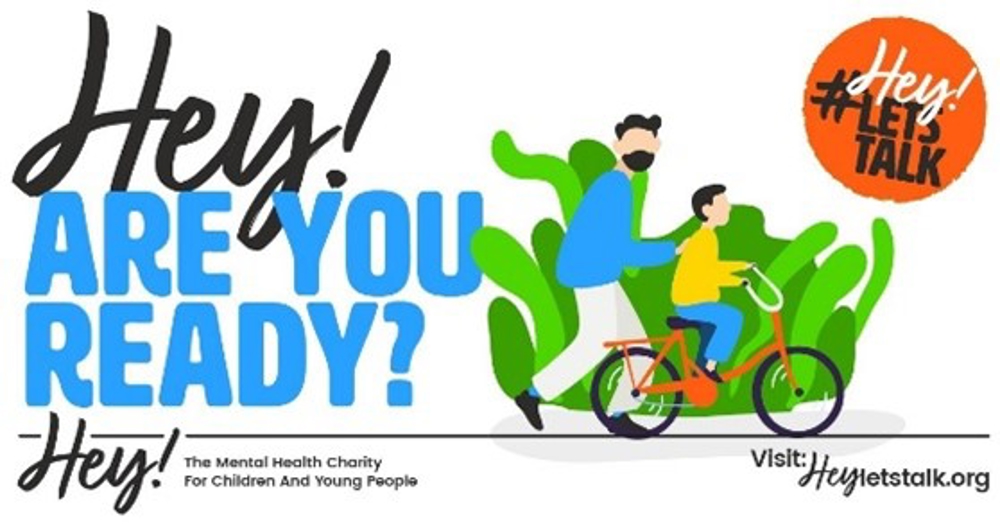 Romero communities
Romero communities provides information, advice and guidance to adults to help them with personal welfare and financial issues.

Mayoral theme
The mayoral theme chosen by Cllr Tattersall for the year is to 'Educate, Inspire and Deliver'
Continually through life we are educated by all to 'inspire to be the best we can be', this is shown in the way we deliver ourselves and our achievements.
We can deliver inspiration in many ways with positive engagement, involving all through volunteering and practical positive educational experiences.
What we and our partners offer is open opportunities to help people educate themselves and inspire to deliver better to themselves and their family.
Delivery of our services inspires people to make the most of what we have and educate their family to love where we live because life is about understanding how to accept what's available and how we can make the most of it.
Deputy Mayor
Councillor James Michael Stowe has been appointed as Deputy Mayor for 2022 to 2023. Cllr Stowe was elected in 2012 to represent the Hoyland Milton Ward and will remain in office until at least 2024.
Cllr Stowe was born in Wombwell and the youngest of five children to parents Jim and Cath. He was educated at Highfields and Wombwell high school before starting work as an engineering apprentice at Newton Chambers Thorncliffe in 1968. From there he transferred to an apprenticeship with the NCB at Elsecar Workshops in 1971 (now known to many as Elsecar Heritage Centre). Sadly, following the yearlong miners' strike, the site closed.
Cllr Stowe's journey in politics and trade union movement started during his time at Elsecar, first attending education weekends at Wortley Hall. He then attended a three-year day release programme in 1979 organised by the National Union of Mineworkers (NUM) in conjunction with the National Coal Board (NCB) at Sheffield University studying politics, economics, and industrial relations.
Following the closure of the pit industry, Cllr Stowe volunteered at the Grimethorpe Unemployed Centre for almost a year before enrolling at Northern College Stainborough to gain a diploma enabling him to enter higher education. From there, he went onto study at Leeds University, graduating with BA (Hons) in Social Policy.
Throughout his time at university, Cllr Stowe worked in Thurnscoe as a Detached Youth Worker on the Dearne Detached project. Following graduation, he went onto secure full-time employment in a neighbouring authority as a Community Development Worker where he continues to work part-time seconded to Unison.
Cllr Stowe's role in the community was a major factor in his decision to become a Labour Councillor. Working in communities was an inspiration to support individuals and groups to make a difference within their own communities.
Cllr Stowe is married to Elaine and together they have two children, Kareen and James, along with two grandchildren, Reyna and Landen. Elaine started her working career at Cora's sewing factory in Worsbrough before becoming a childminder for many years, finally retiring from her career working at the family centre in Thurnscoe.
Cllr Stowe said "Politics has played a pivotal role throughout my working life. I have been grateful for the opportunity to develop my life through Adult, Trade Union, and Higher Education. I have been fully supported by my family on our journey and still enjoy our leisure time that has always been geared to the outdoor lifestyle. Camping and caravanning has now moved on to narrow boating where relaxation on the rivers and canals of England and Wales is a pleasure".
Upcoming events and engagements
| | | | |
| --- | --- | --- | --- |
| Day/Date | Time | Event | Venue |
| Friday 11 November | 11am | Armistice Day service | War Memorial, Town Hall |
| Sunday 13 November | 11am | Remembrance Sunday | War Memorial, Town Hall |
| Thursday 24 November | TBC | Christmas Light switch on | Town centre |
| Thursday 15 December | 4pm | Mayor's Carol Service | St Mary's Church, Church Street, Barnsley |
How to invite the mayor to an event
The mayor is always happy to help promote events and causes that raise the profile of Barnsley and its people, both in the borough and beyond.
The mayor's diary is busy and fills up quickly, so please give as much advance notice as possible if you'd like to invite her to your event - at least 10 days.
To invite the mayor, please complete our online form. We'll let you know if your invitation can be accepted.