The Mayor is a ceremonial post held by a member of the council and elected annually. The Mayor is the town's first citizen and has the civic responsibility of representing and promoting the borough.
The first Mayor of Barnsley was Henry Richardson who was appointed in 1869 and the first female mayor, elected by a Labour-controlled council, was Mary Brannon in 1956.
To date, Barnsley has had 153 mayors. The 153rd mayor of Barnsley, Cllr James Michael Stowe officially began his term as mayor in May 2023 and will fulfil his role of mayor until May 2024.
You can follow the mayor on Twitter @Mayor_Barnsley.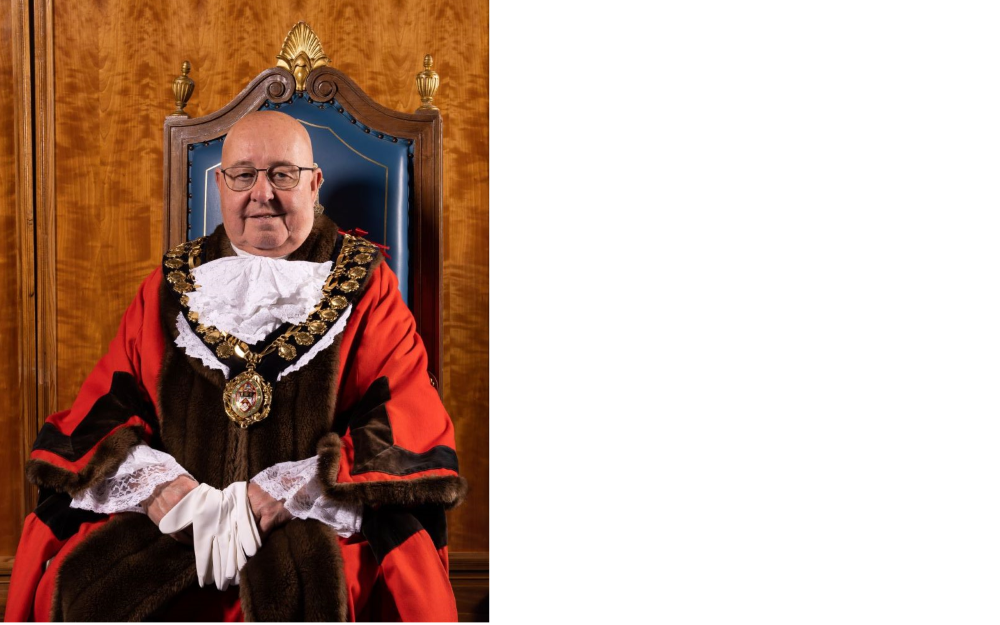 Role of the mayor
The mayor supports a wide variety of events throughout Barnsley, as well as representing the borough at national and international events, functions and engagements, including:
acting as a host at functions organised by Barnsley Council;
attending functions and engagements within Barnsley and occasionally outside the town, as a ceremonial representative of the council;
undertaking official openings or presentations on behalf of the council;
representing the council during royal, celebrity or other VIP visits to the town.
raising vital funds through charity work for the mayor's chosen charities
The mayor's biography
Councillor James Michael Stowe, otherwise known as Cllr Mick Stowe, has been appointed as the Mayor of Barnsley for 2023 to 2024. Cllr Stowe was elected in 2012 to represent the Hoyland Milton Ward and will remain in office until at least 2024. During the year leading up to his appointment as mayor, Cllr Stowe held the position of Barnsley's Deputy Mayor, putting him in good stead for the year ahead.
Cllr Stowe was born in Wombwell and the youngest of five children to parents Jim and Cath. He was educated at Highfields and Wombwell High School before starting work as an engineering apprentice at Newton Chambers, Thorncliffe in 1968. From there, he transferred to an apprenticeship with the National Coal Board (NCB) at Elsecar Workshops in 1971 (now known to many as Elsecar Heritage Centre). Sadly, following the year-long miners' strike, the site closed.
Cllr Stowe's journey in politics and trade union movement started during his time at Elsecar, first attending education weekends at Wortley Hall. He then attended a three-year day release programme in 1979 organised by the National Union of Mineworkers (NUM) in conjunction with the NCB at Sheffield University, studying politics, economics, and industrial relations.
Following the closure of the pit industry, Cllr Stowe volunteered at the Grimethorpe Unemployed Centre for almost a year before enrolling at Northern College, Stainborough, to gain a diploma which enabled him to enter higher education. From there, he went onto study at Leeds University, graduating with BA (Hons) in Social Policy.
Throughout his time at university, Cllr Stowe worked in Thurnscoe as a Detached Youth Worker on the Dearne Detached project. Following graduation, he went onto secure full-time employment in a neighbouring authority as a Community Development Worker where he continues to work part-time, seconded to Unison until August 2022. Following retirement, he was nominated for the Trades Union Congress (TUC) Long Service/Outstanding Achievement Award 2023 to which he was successful in gaining that prestigious award.
Cllr Stowe's role in the community was a major factor in his decision to become a Labour Councillor. Working in communities was an inspiration to support individuals and groups to make a difference within their own communities.
Cllr Stowe is married to Elaine and together they have two children, Kareen and James, along with two grandchildren, Reyna and Landen. Elaine, who will join Cllr Stowe as mayoress for the year, started her working career at Cora's Sewing Factory in Worsbrough before becoming a childminder for many years, finally retiring from her career working at the family centre in Thurnscoe.
Cllr Stowe, said: "Politics has played a pivotal role throughout my working life. I have been grateful for the opportunity to develop my life through Adult, Trade Union, and Higher Education. I have been fully supported by my family on my journey. I really enjoy leisure time with my family, which has always been geared to an outdoor lifestyle. Camping and caravanning have now moved on to narrow boating where relaxation on the rivers and canals of England and Wales is a pleasure."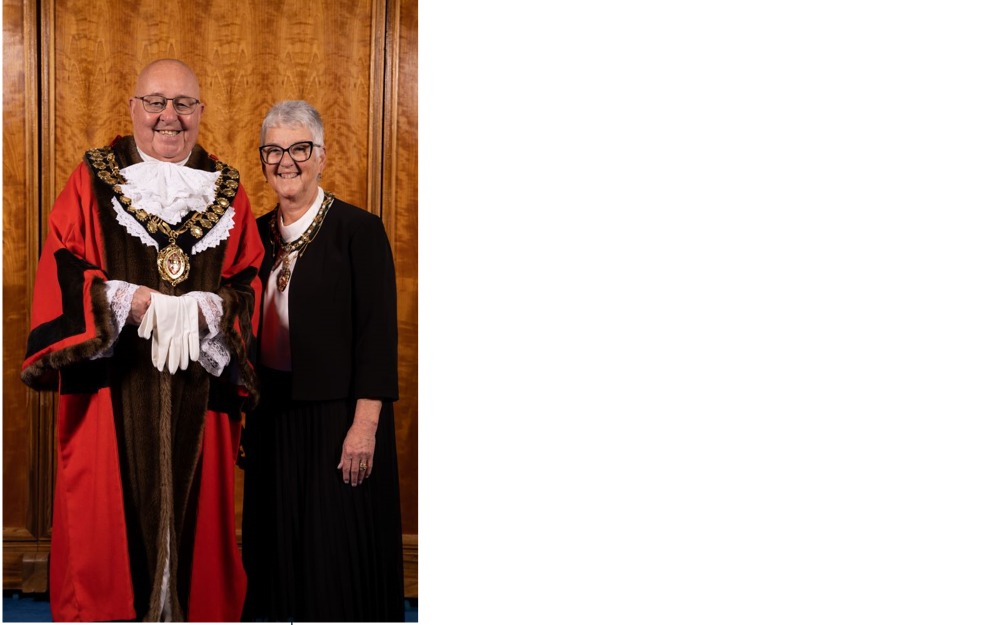 Mayor's charities
Each year, the incoming Mayor of Barnsley selects their mayoral charity or charities for the year which are always local to Barnsley.
Cllr Stowe has chosen two charities for 2023-24 of which all money raised throughout the year from his mayoral fundraising activities and charity work will be equally split between the two charities at the end of the mayoral year.
The mayoral charities for 2023-24 are:
Barnsley Hospice
Barnsley Hospice provides specialist palliative and end of life care for adults living with a progressive life-limiting illness, and the people close to them. 
The hospice supports people from the point of diagnosis and throughout their palliative care journey including care and support for people at the end of their life. The hospice is proud to deliver a wide range of services, helping people to live well, manage their symptoms and access expert support from their multidisciplinary team. Services include a 10-bedded inpatient unit, support and wellbeing service, counselling, and bereavement support and more. 
As a charity, the hospice relies on the support of donations, grants, and legacies to raise £3.5 million towards running costs each year. This would not be possible without the support of the wonderful local community, who have supported the hospice for over 30 years.
The mayor is honoured to choose the hospice as one of his charities for the year to help contribute towards the ongoing running of this much needed hospice in Barnsley and the amazing work it does.
Barnsley Blind and Partially Sighted Association (BBPSA)
Barnsley Blind and Partially Sighted Association (BBPSA) provides an advice and support service on all aspects of blind welfare for residents, their family, and friends. They are a volunteer-led group with no paid workers and are solely funded through donations, bequests, small grants, and fundraising undertaken by their volunteers.
Volunteers, who are both sighted and sight challenged, give time, advice, support and guidance to blind and partially sighted residents, as well as to their families, friends, and carers, within the Barnsley community and surrounding areas. They also provide access to apparatus and aids which can make their lives easier, as well as providing opportunities for social interaction and peer support.
The charity aims to ensure volunteering opportunities are available and work towards inclusion, independence, and empowerment. They liaise with other groups and professional bodies to ensure the voices of our community are heard and their views are considered. Their drive is aimed at bringing about change and education to meet needs and generate a more inclusive society.
The mayor is delighted to be in a position to raise funds for BBPSA to help and support this voluntary- led charity whose ethos also reflects his mayoral theme for the year of Inclusive Communities.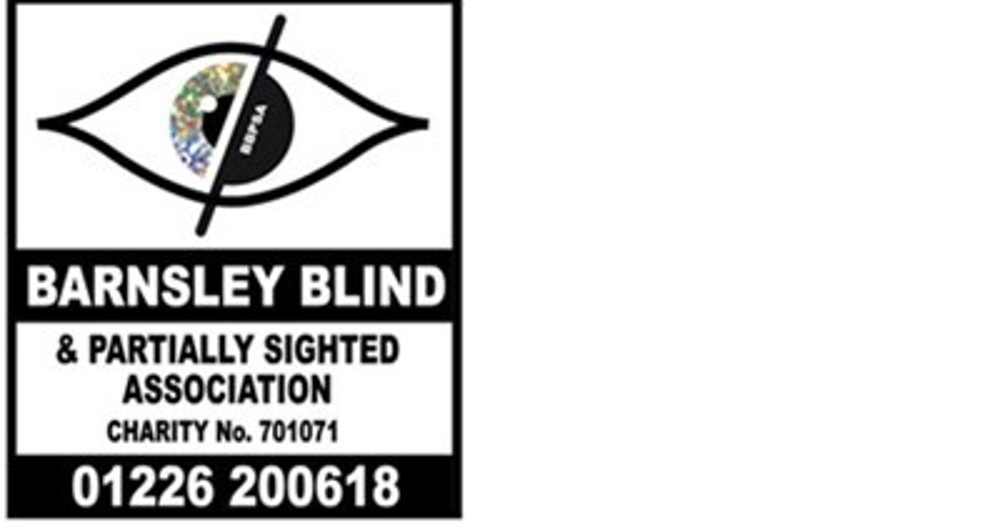 Mayoral theme
Each year, the new mayor chooses a theme to their mayoral year which summarises their ethos or focus for the borough and its communities during the year. This year's theme is Inclusive Communities.
Here, Cllr Stowe explains why he has chosen this as his theme:
"I have chosen this theme to encompass all aspects of inclusivity, equality and diversity within our communities – whether that be race, religion and sexual orientation or financial and aspirational inequalities – all of which must be supported within our communities. We are living in a society which has been hugely impacted by austerity, Brexit and the economic downturn. We have a cost-of-living crisis that some of our families and residents are finding increasingly hard to manage.    
"We're seeing a polarisation between the have and have-nots. My theme of inclusive communities will focus on raising awareness of the opportunities and support that we as a council can offer, and highlight what support projects and initiatives our voluntary, community and charitable sector deliver to support all aspects of inclusivity across our wonderful borough." 
Deputy Mayor
The Deputy Mayor of Barnsley for 2023-24 who will support and stand in for the mayor when required, is Cllr John Clarke.
Cllr Clarke was elected in 2010 to represent the Worsbrough Ward and will remain in office until at least 2026.
Cllr Clarke was born in Malta as his dad was based there during his National Service, along with his mum, Irene, before returning back to the United Kingdom.
Cllr Clarke attended Worsbrough High School, before starting work for the National Coal Board (NCB) in 1969, where he was elected Union Official for the National Union of Mineworkers. During that time, he also attended Sheffield University to study Economics and Industrial Relations as part of his role as a Union Official.
After the closure of the coal industry, he retrained as an Advanced Driving Instructor and ran his own business until retiring in 2015.
Since becoming a councillor for the Worsbrough Ward, he has devoted his time to bringing the local community together, providing them with opportunities and serving their needs. He also volunteered as a Magistrate at Barnsley Court for 16 years serving on the bench dealing with a wide range of cases.
He is married to Doreen and has two daughters, Lauren and Elizabeth. Doreen also attended Worsbrough High School and then worked at John Halidays on West Street in Worsbrough until their children were born. After the children had grown up, Doreen returned to work as Deputy Manager for Action for Children, and later Debra Charities, until retiring
Cllr Clarke would say that Doreen has always been a great support during his time as a councillor and will continue to support him during his role as Deputy Mayor.
How to invite the mayor to an event
The mayor is always happy to help promote events and causes that raise the profile of Barnsley and its people, both in the borough and beyond.
The mayor's diary is busy and fills up quickly, so please give as much advance notice as possible if you'd like to invite her to your event - at least 10 days.
To invite the mayor, please complete our online form. We'll let you know if your invitation can be accepted.