Barnsley town centre is a place of discovery. Our people are inventive, ambitious and most of all, friendly. We don't stand on ceremony or worry too much about convention. In our town, you'll find space for everyone.  
Here's what the people of Barnsley think of our town centre...
Anne
Hi, I'm Anne and I'm a healthy lifestyle adviser at Barnsley Metrodome.
What would I say to someone who's never been to Barnsley? Don't come to Barnsley because you'll never leave! I've lived here for 12 years now.
I think Barnsley is absolutely bossing it. Every time I go to the town centre, there's something new. Barnsley is brilliant and the fact that you can walk to a lot of places or easily get there by bus. Having a town that's got so much to do has been really important to me. The library has been paramount to us. My kids are members of the library - we go there every week.
I think the town centre is fantastic because there's equal opportunities and that's very rare. So it doesn't matter what your social status is or what side of the economic scale you're on, there is something for you to access. I see about 110 people a week in consultations and I can offer every single person something to do in Barnsley. Regardless of if they speak English, if they're in a wheelchair, if they currently have loads of friends or they don't know anybody. There's something that I can recommend to everybody that I see. So that makes me feel really, really proud.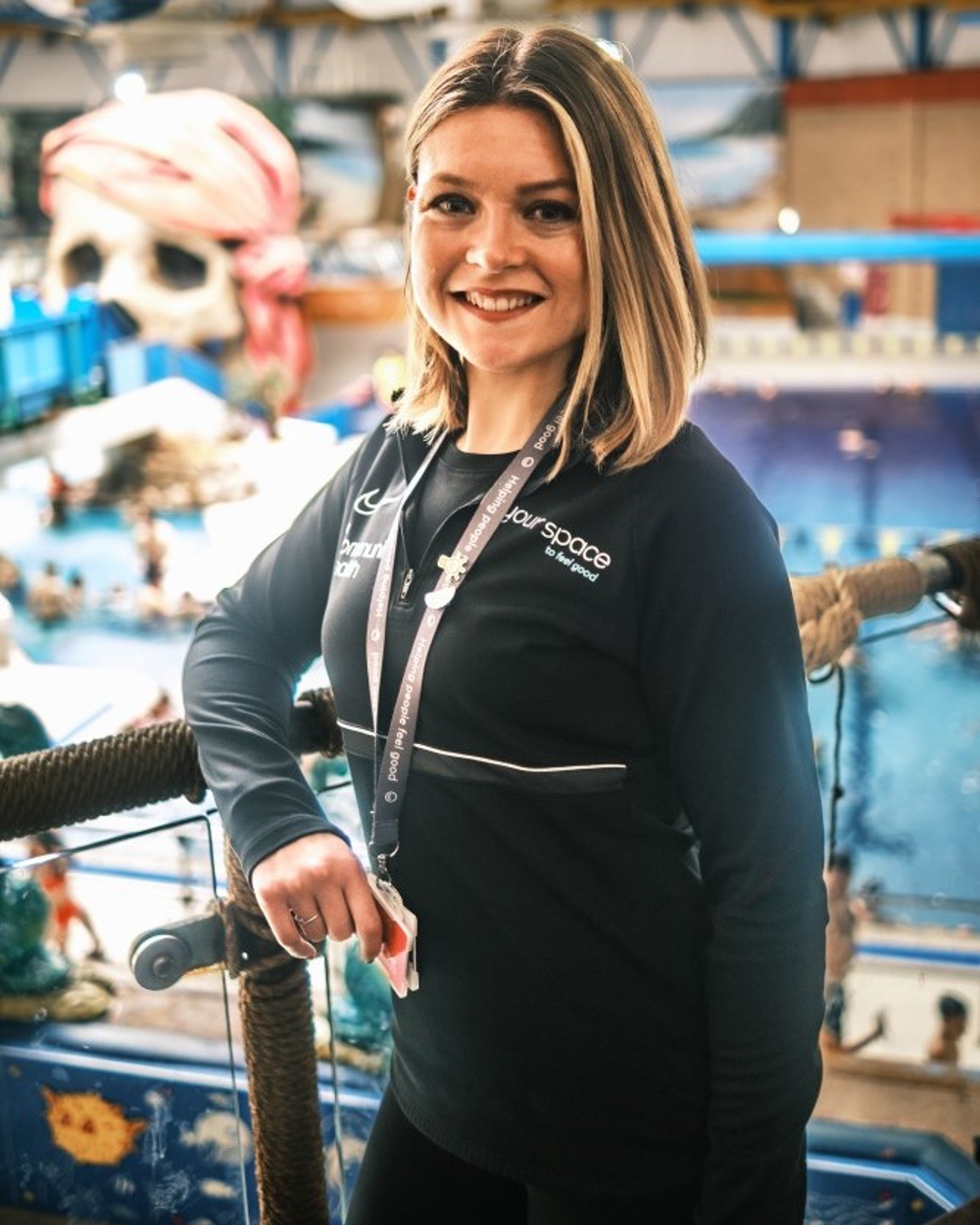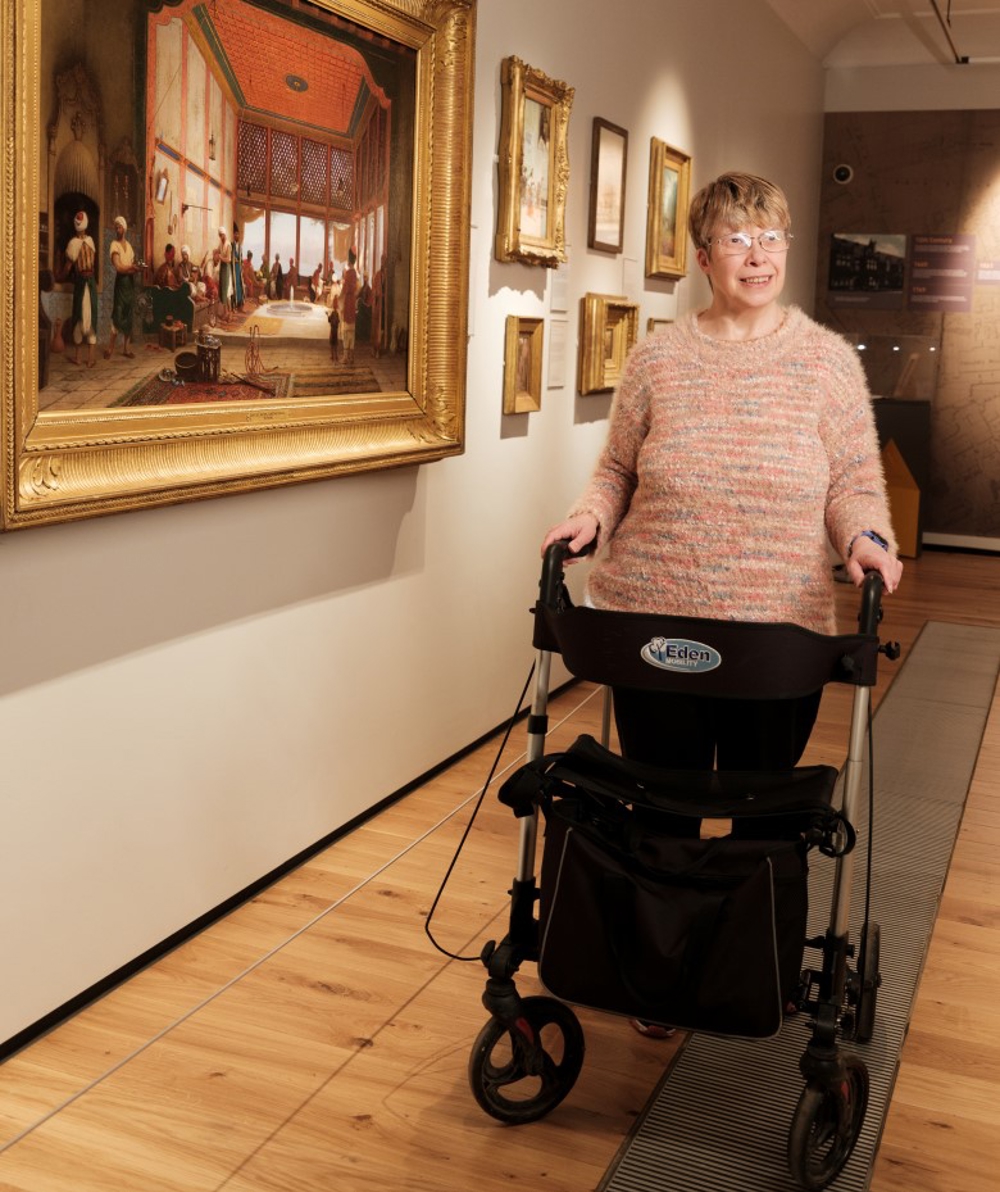 Rhiannon
Hi, I'm Rhiannon and I'm a volunteer at Cooper Gallery.
I've lived in Barnsley - was born in Barnsley. I've been here for 54 years so I've seen changes, and changes are for the better.
I'll go into Barnsley to do a lot of shopping, and I use the library services. I find it quite accessible because the taxi picks me up at home and they can drop me outside the nearest shop on Eldon Street. I can get in using my walker and the doors are wide enough and it's all flexible. The streets are a lot better than what they used to be because it's not old pavements. It's all smooth, so it's not bumpy and I don't have to cross many roads in the main town centre either.
I think we're more contemporary to what other towns are like. But it's still a lot better because it's a lot more accessible. You don't have to ask people to do things, you can get there independently.
Joe
Hi, I'm Joe and I run the Red All Over podcast and All Over Tarn YouTube channel.
We're the ultimate underdog - the people, the place, the football club, and it's brilliant to see that we're coming back. You walk in the town centre now and all I feel is pride. I just feel so proud.
People love Barnsley now. We're proud of it. We've always been proud of where we live, but now we've got a town centre that matches that pride. And we can walk in there and think, yeah, do you know what, this is brilliant and other people should come and see this.
It's great to see, in a time when a lot of places are struggling, to walk into Barnsley and see the atmosphere. It's almost unreal to feel that atmosphere of positivity and people having a laugh, families enjoying food and drink and chatting to each other and just any entertainment. Barnsley's the place to be, and we've always got summat happening, so it's well worth coming to see us.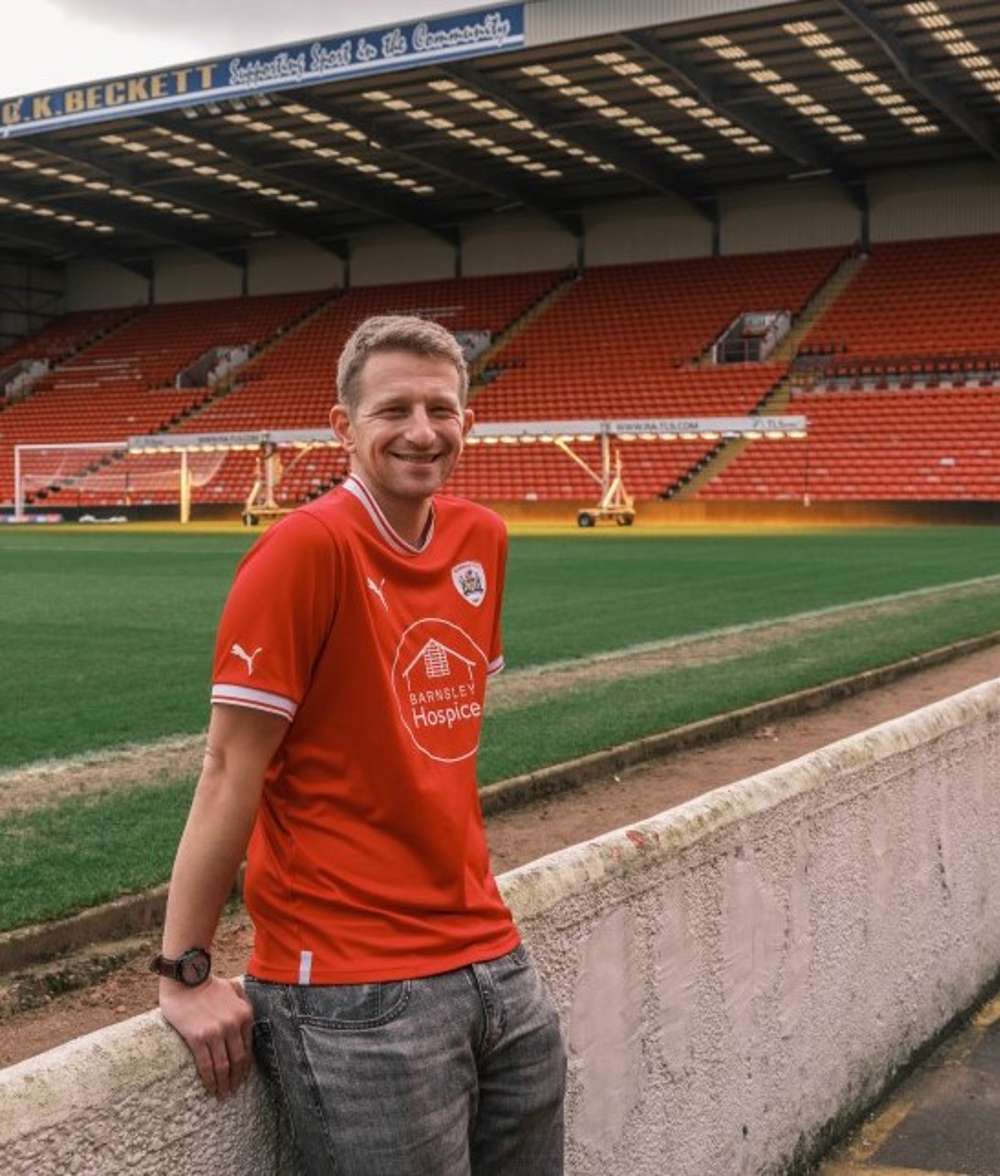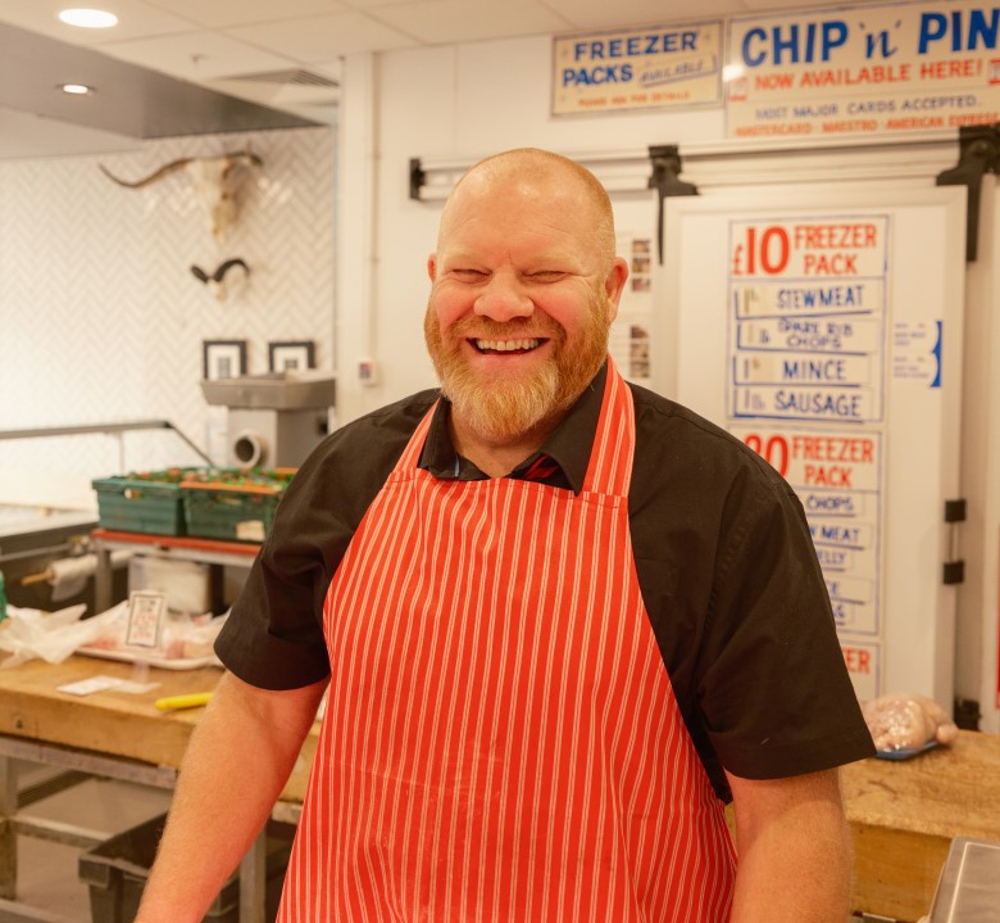 Paul
Hi, I'm Paul and I run Keith's Quality Meats on Barnsley Markets.
Barnsley Markets is fantastic. Absolutely amazing. It's bright, vibrant - it's busy. This new market, it's a lot, lot nicer place to shop than anything in the old market. You can get everything in the town centre and within the market. Be it your lunch, your tea, your drinks. If you can't get in Barnsley, you can't get it.
The markets are vital to the town centre - that's why we're still in the centre of the town. The footfall is absolutely phenomenal through here at the moment. It's nothing we could have ever imagined really, and we're bucking the trend.