Active ageing
For many of the challenges of modern life physical activity is a miracle drug. It is a powerful solution to prevent and treat over 20 major conditions and diseases. Physical activity can lower your risk of developing or help you manage many chronic health conditions, including coronary heart disease, stroke, type 2 diabetes, some types of cancer, obesity and arthritis.
It's important to remember:
Something is better than nothing.

Build up your physical activity gradually

– every minutes

 counts.

Add activities that will help you be stronger and steadier on your feet.

Limit and break up the amount of time you spend

 sitting still.

The health benefits of physical activity outweigh

 the risk.

It's never too late to start.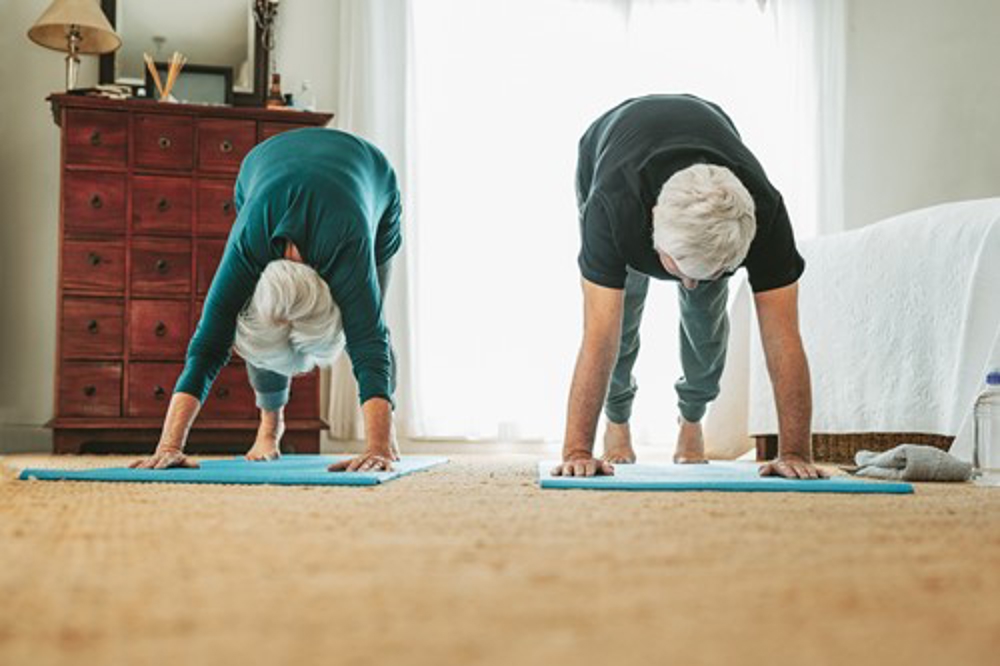 Age Friendly Activities
There's lots to get involved in across Barnsley and even things you can do at home.
Age Friendly Barnsley
Age Friendly Barnsley works together to support people in Barnsley to enjoy healthy and active ageing. 
Barnsley Age UK
Barnsley Age UK has lots of activities organised across the borough.  
Barnsley Green Spaces
Barnsley Green Spaces are a great place to walk and visit. The Age-Friendly Barnsley Partnership have recently increased the number of benches in many of our local parks so that older people have somewhere to sit and rest while out walking.
LiveWell Barnsley
LiveWell Barnsley allows you to search for activities, groups and support that are near to where you live.  

Barnsley U3A
Barnsley U3A is a great way of finding like-minded people to socialise and do activities with.
Fall Proof Barnsley
Fall Proof Barnsley provides easy to do exercises for all abilities. As we age, to help us stay active and able, we need to care for ourselves in a different way as our body changes. As our bodies change, different exercises can help with keeping us strong and steady and can prevent us from falling. 
Walk Well Barnsley
Walk Well Barnsley is a Walking for Health scheme. It has a programme of led walks throughout Barnsley to suit people of all ages and abilities. They're a great way to be more active, improve your health and make new friends. 
Barnsley Older People Physical Activity Alliance (BOPPAA)
BOPPAA offers a wide range of fun activities across the borough to help get older people moving. It's funded by Barnsley Council and led by Age UK Barnsley. You can find fun and social ways to stay active and improve your strength and balance in your community.
Around the house
Being physically active can have a big impact on your quality of life. It can help you to maintain your independence in later life by:
giving you more energy

keeping you strong, steady and mobile

making every day tasks easier to do

Research from the British Heart Foundation shows Brits spend around 67 hours a week either seated or sedentary. If you tend to sit a lot during the day just breaking up that time by standing up for a short period regularly can improve leg strength.
Mental wellbeing
Exercise can also reduce the risk of depression, dementia and Alzheimer's disease.  
It is also good for your mental wellbeing. 
Read more about the benefits of being active and find out about mental health support services.
Being active for mental wellbeing