Mental health friendly clubs, groups and organisations in Barnsley
There are many clubs, groups and organisations that make up the Moving Mental Health Forward network. They're working hard to create better places for discussions about mental wellbeing and to address poor mental health locally. To do this they've made sure their staff are properly trained and that there's a positive mental health culture within their organisations.
NYL Community Sport
NLY Community Sport specialise in delivering sports coaching and education to children and adults with disabilities and learning difficulties. NLY, a not-for-profit organisation formed in 2017, has experienced staff and in Barnsley, they run the inclusive football club South Yorkshire Superheroes for under and over 16s. They also run an inclusive football session for the Game Changer project and deliver PE in several Barnsley-based primary schools.
For more information visit the NLY Community Sport website.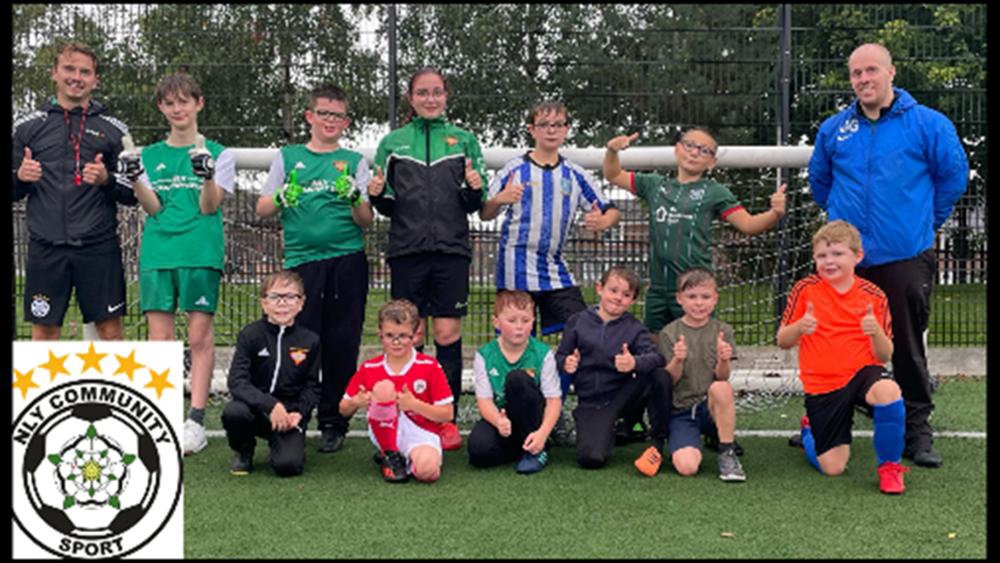 Redfearns Junior Football Club
Redfearns Junior Football Club is based in Monk Bretton, Barnsley. It offers the opportunity for children and young people to take part in junior football in a safe and controlled environment, including coaching sessions and football matches throughout the season. Since the club started in 1996, they have grown from one team to ten. They have teams registered in the Sheffield Junior League and the Barnsley League covering age groups from tots (4-6yrs) to U16's. This amounts to approximately 150 players and over 30 volunteers.
They are proud to take the mental health of the children seriously and have an FA qualified Child Welfare Officer.
For more information visit Redfearn Junior Football Club's Facebook page.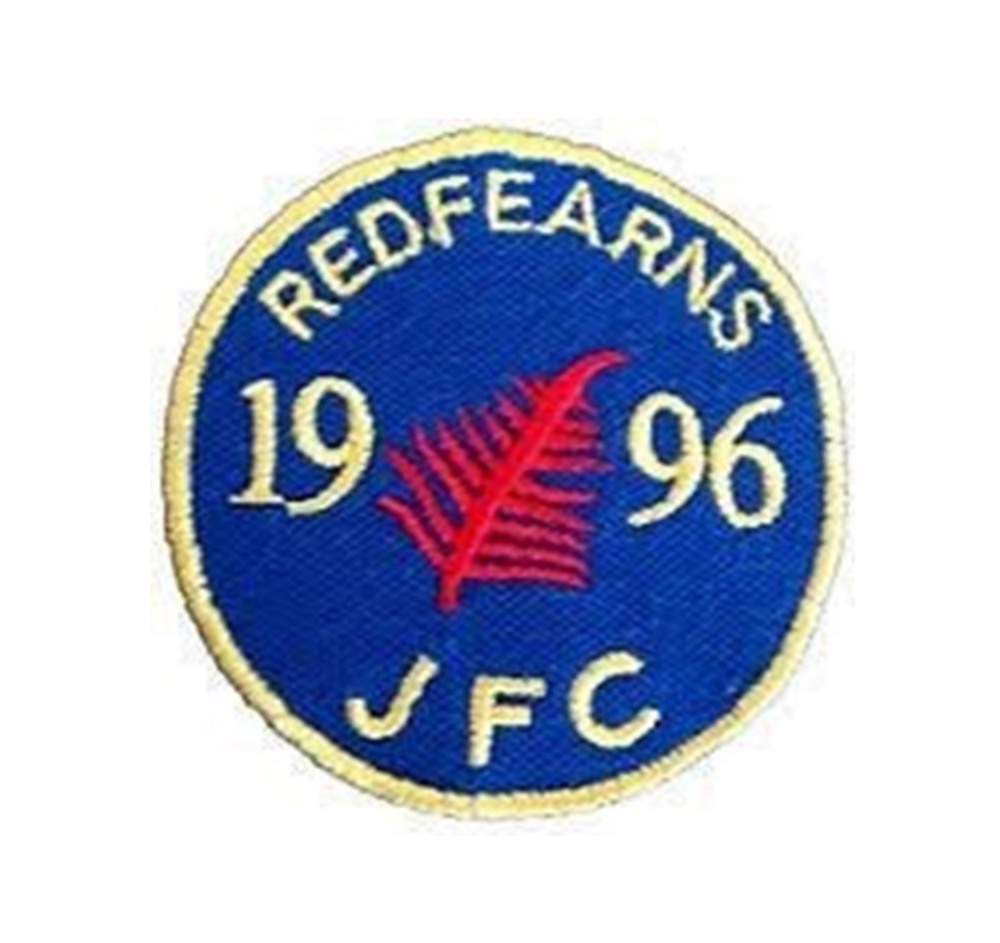 Action for Autism Barnsley (AfAB)
AfAB is a small charity that provides social activities for adults with autism.
We run three weekly sessions:
Meet-Up is a creative session
Social Central is about exercising the body and mind through such as pool, table tennis, games, and quizzes
Hobby Group is where people do their own activity but in the company of others
We also go on group outings.
The focus of all the groups is to bring autistic people together in social settings. People with autism often live isolated lives and AfAB is a chance to make meaningful social connections. Our members often tell us, AfAB is the only place they feel can be themselves without being judged.   
For more information visit Action for Autism Barnsley.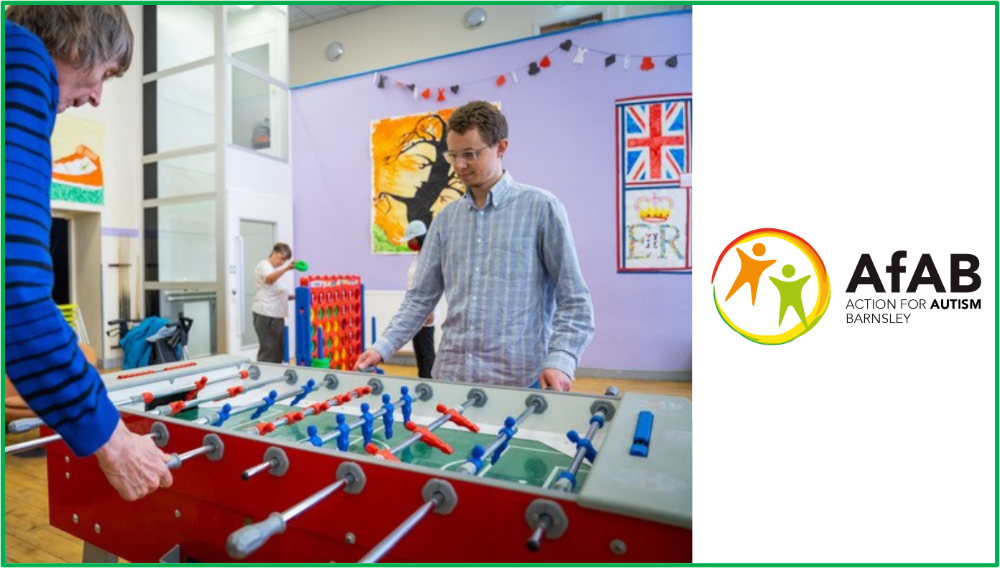 Ad Astra 
Ad Astra is a not-for-profit CIC that works in local communities around Barnsley.
They're based in New Lodge Community Centre which is in the St Helens ward.
They work with children, young people, their families, and the wider community offering a wide range of creative opportunities for all ages.
Children and young people are at the core of their service.
Our programme caters for many interests. From preschool Tinky sessions to young people.
Central to all their activities is their belief in promoting the well-being of everyone they work alongside.
They work in local schools to provide Buddy Training, Transition Workshops, Listening Support and One to One support. In the community, we offer activity and support groups for all ages.
For more information visit Ad Astra Barnsley.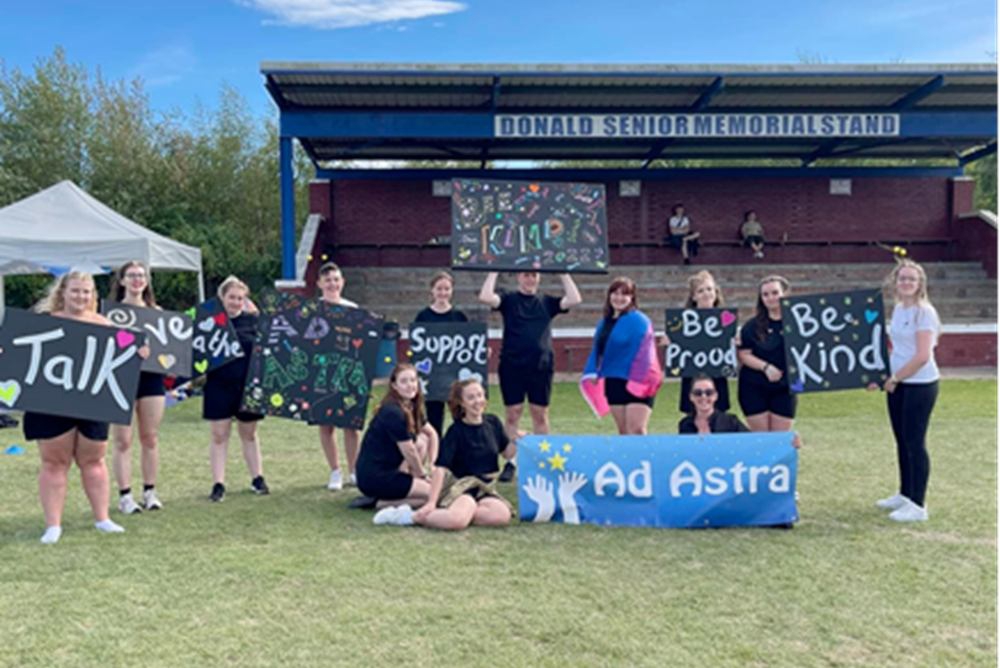 Shaw Lane Foundation
Shaw Lane Foundation is a registered charity, based at the Shaw Lane Sports Club in Barnsley. They aim to engage the local community in activities that benefit physical and mental health. They run a variety of activities and projects targeting all ages and abilities. They also work closely with the on-site sports clubs to offer structured sport.
Activities at the club that support improved mental health include:
Crown green bowling for older people.
Outdoor activities/green prescribing project for people with mental ill health.
Social drop in for older/isolated people.
Allotment for planting/growing activities.
Shaw Lane is a recognised 'Safe Place' for people with learning disabilities and a place where vulnerable groups can feel comfortable and safe.
For more information visit Shaw Lane Foundation on Twitter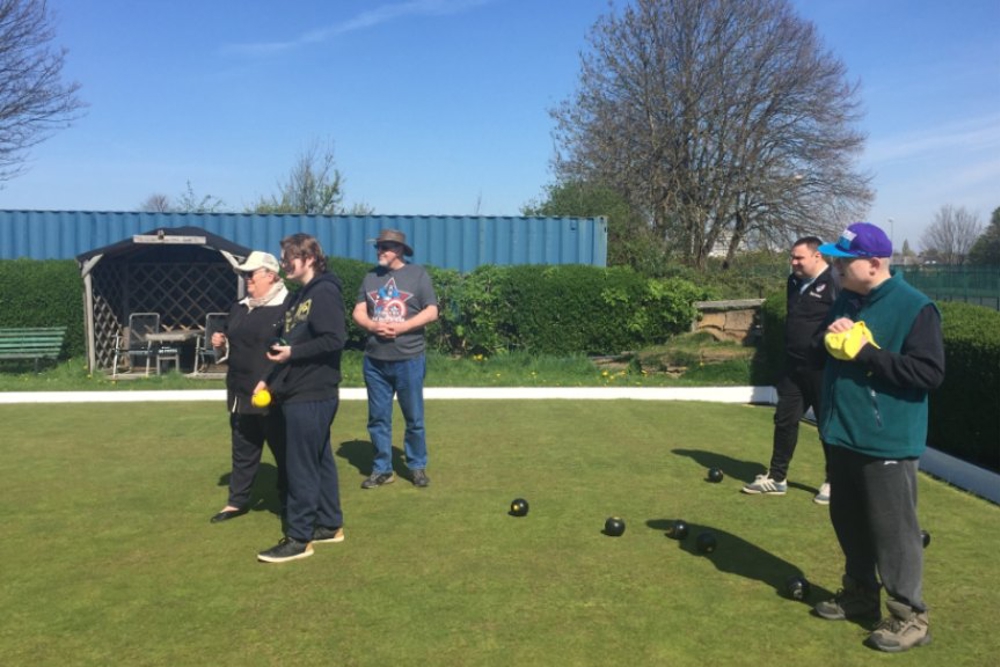 Totally Runable
Totally Runable promotes positive mental health through the courses and workshops it runs with both children and adults.
The Totally Runable team is also committed to supporting one another, under the umbrella of their core values of being supportive, ambitious, curious, fun and brave.
Their leadership team are Mental Health First Aid trained. All those who deliver courses and workshops are also Youth Mental Health First Aid trained.
The team celebrated joining the Moving Mental Health Forward Network in 2021. They ran a colour run for 100 girls from local Barnsley schools, in partnership with Barnsley College and 30 female role model students.
An episode of the Totally Runable team's 'See Sporty Be Sporty' podcast was dedicated to positive mental health. Host Natalie Jackson interviewed former GP, runner, author and running expert Dr Juliet McGrattan on the topic 'Is running good for my mental health?'
For more information, visit Totally Runable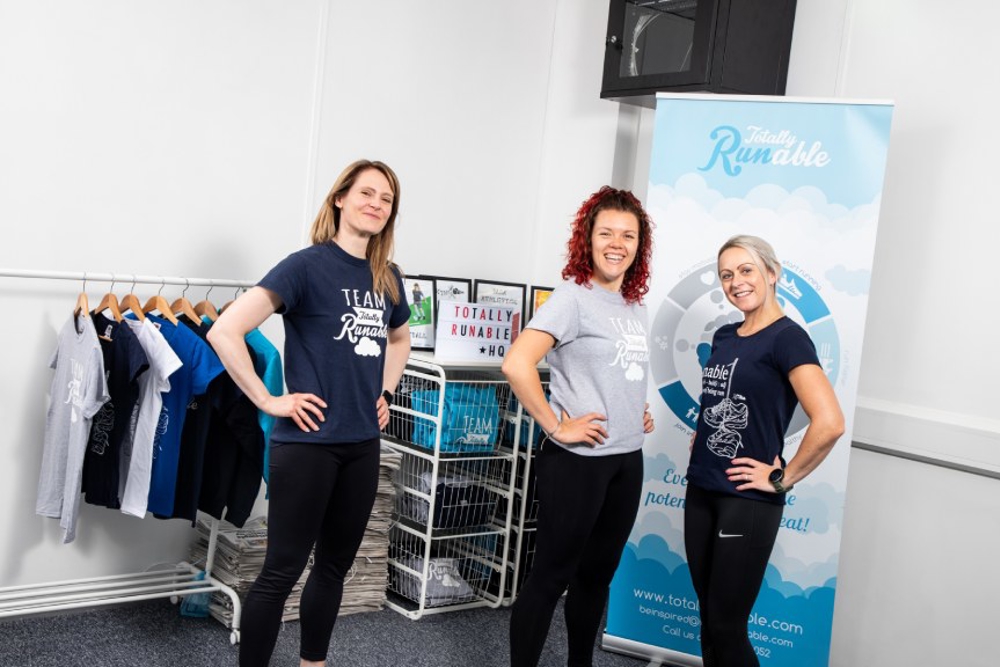 Retro Fitness
In the heart of Wombwell, Retro Fitness is aware of the positive impact being physical active can have on mental health.
They want to create a space where people can not only be active but also feel that they to talk about anything that is on their mind. Staff have received mental health awareness training to ensure there's always someone available who can offer a listening ear, advice and support when needed.
They have classes for all ages from two years old upwards and a fully equipped gym. They aim to create a community where everyone feels safe and supported.
Classes include:
Kids Boxing
Adults Boxing
Hatton Boxing Fitness
Kids Kickboxing
Adults Kickboxing
Brazilian jiu-jitsu
For more information, visit Retro Fitness on Facebook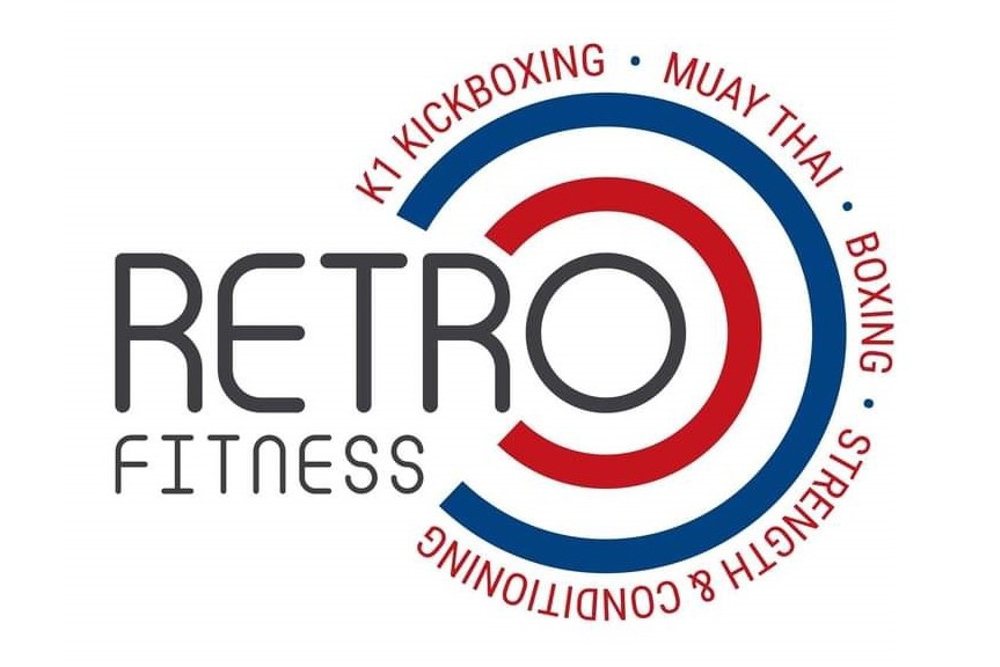 YMCA Barnsley
YMCA Barnsley exists to support children, young people and their families in Barnsley. They aim to empower young people by involving them in activities that stimulate, challenge and enable them to realise their potential and participate fully in their communities.
They provide positive opportunities and activities for children and young people in a safe environment where they are supported by qualified, experienced and skilled youth workers. Their programmes raise aspirations, build confidence and self-esteem, and contribute to building emotional resilience and positive mental wellbeing.
Their programmes include: 
Building based and detached youth work 
After school and youth clubs 
Issue based, personal and social development 
Sport, activities, arts, environmental and horticultural programmes  
Peer support, volunteering, and ambassador opportunities.  
YMCA Barnsley is a recognised 'Safe Place' for anyone who might feel vulnerable when they are out and about and is also the location for H.O.M.E. the young people's wellbeing Hub in Barnsley.
For more information, visit YMCA Barnsley.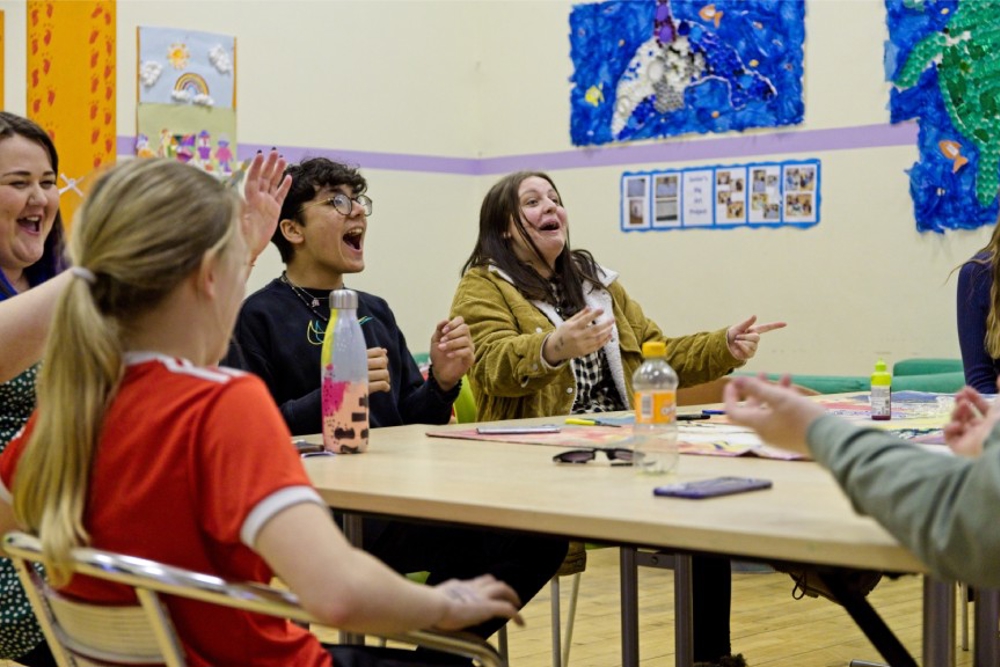 Reds in the Community 
Reds in the Community are supporting positive mental health through the delivery of physical activity, education, health, and mental wellbeing programmes. They're educating local people around mental health and wellbeing and facilitating pathways into mental health services.
Here at Reds in the Community we support people to:
Increase physical activity levels
Improve their health and wellbeing
Improve their knowledge of mental health
Socially connect
Access support
The organisation not only supports the needs of the people they engage with but the staff members who provide their services. This is to ensure they create a positive and safe environment for all.
For more information, visit Reds in the community.
Grassroots Sports Academy
Grassroots Sport Academy is a local family run business that's all about helping people in the community regardless of age, gender, or background.
The provide fitness and wellbeing classes to help support the local community, providing a safe, inclusive environment for people to come train and connect with other likeminded people who may be struggling with their mental health. They have classes running for people of all ages starting from as young as 18-months-old up to 60+ years, all aimed at supporting development, functional movements and building confidence in working as part of a team and individually.
"Our main focus has been about bringing back good old fashioned community spirit and we aim to bring this back to Barnsley and the surrounding areas." Chris Newton, Grassroots Sports Academy
For more information, visit the Grassroots Sports Academy Facebook page.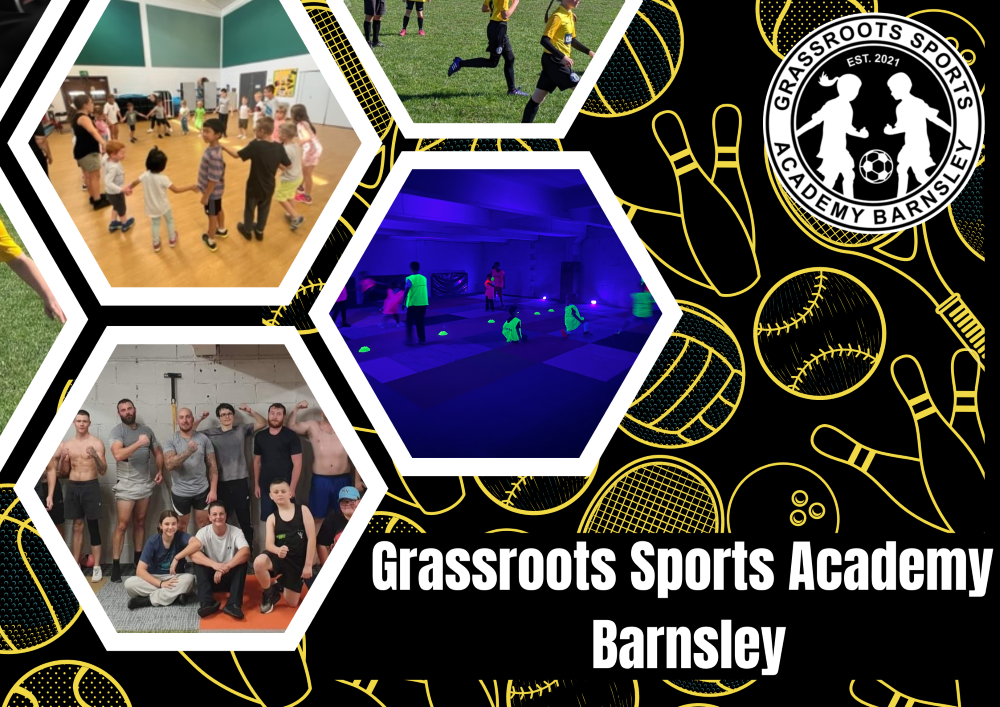 Four Corners Boxing Gym
Four Corners is much more than a boxing and fitness gym.
They develop people using the keystones of: Mind, Body, Skills, Strategy. Through boxing and exercise their training covers physical and mental wellbeing. From beginners to competition level. They mainly coach under 18's but also have courses for adults.
Everyone is welcome in a warm and friendly space. Find us on Chapel Street, Shafton.
For more information, visit Four Corners Boxing Gym on Facebook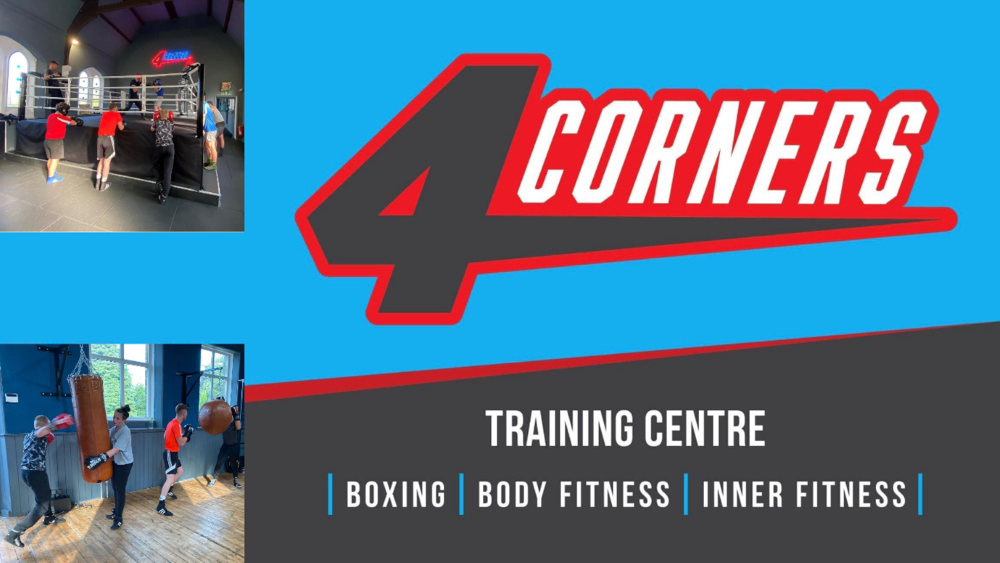 Burlesque Be Fit
Classes are designed to help raise self-esteem and confidence, which in turn helps to improve mental health. They're about body positivity and empowerment, but most importantly, they are about support. The classes have a massive impact on everyone's mental health.
Everyone leaves class with a smile on their face, uplifted, happy and more positive. It's an hour to forget, to enjoy and be surrounded by like-minded people in a safe space and caring environment. Many in the group have acknowledged that the classes and being a part of a supportive community has helped massively in improving their mental health. It's helped them be more positive (about themselves and their body image) and the confidence they have developed through attending has helped them in other areas of their lives too, mainly to be more assertive in their personal and professional relationships.
They are more than just a dance class. They are a community and a family.
For more information, visit the Burlesque Be Fit Facebook page.