Apprenticeships are open to anyone aged 16 or over who isn't in full time education and is allowed to work in the UK. They give you the opportunity to earn whilst you learn, combining practical training in a job with studying.

As an apprentice with us you'll:
work alongside experienced staff
gain job-specific skills
earn a wage and get holiday pay

be allowed time for study and personal development

 

related to your

 

role
Find out about our apprenticeship targets and strategy.
Why do an apprenticeship?
How much will I be paid?
As a new starter apprentice you'll be paid an agreed hourly rate, as advertised in the apprenticeship vacancy.
Find out more information about the National Minimum Wage.
How many hours will I work?
You'll normally be employed for a minimum of 30 hours a week. This could be higher depending on the role. 
What apprenticeships are available?
Apprenticeships are available in a range of industries including vehicle maintenance and repair, IT and business administration. 
What level can I learn up to?
Apprenticeships range from Level 2 qualifications all the way up to Level 7 - the equivalent to a Master's degree. Depending on their level they can take between one and five years to complete.
Find out about different level apprenticeships and the education level they're equivalent to.
Hear from our apprentices
Armands and Liam's story
"The apprenticeship scheme has helped us fast-track our IT careers. We've learned how to effectively do our job whilst learning how to establish healthy workplace relationships."
Armands and Liam - IT apprentices
Corey's story
"I was surprised even to be nominated for the award. I'm glad I won though as I've put a lot of time and hard work into my role during my time at the council. I want to thank everyone in IT, especially the deskside team for all their support during my time here. Thank you for all the support and for all the opportunities you've given me to further myself."
Corey - digital apprentice who won the Apprentice Rising Star 2021 award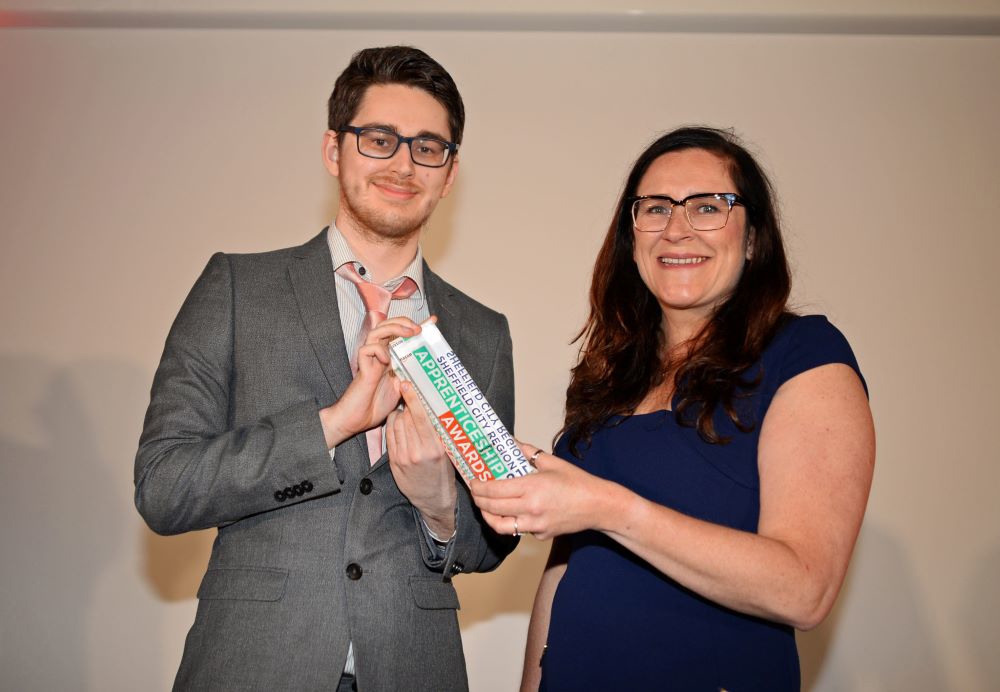 Dominic's story
Jess's story
"I really enjoyed working with the team and getting involved with a variety of projects. In my spare time I volunteer, so being able to support communities and get involved with the events was perfect."
Jess - business support apprentice
Lucy's story
"I think that my experience with being an apprentice for the council has been very good. I've been welcomed into a new environment by the lovely staff members and I feel that I've settled in well. I look forward to fulfilling the rest of my apprenticeship with the council."
Lucy - business administration apprentice
Shaun's story
"The scheme allowed me to gain work experience in Human Resources. It has given me a good understanding of the department and given me the confidence to utilise my skills in a working environment."
Shaun - HR apprentice
You can also hear from our employees. You can find out what their roles are like and what they think about working for us.