About Sustainable Barnsley
We're proud of our borough and must look after our local environment by reusing our resources. Together, we can reduce pollution, minimise waste, and support people to heat and power their homes, cars and businesses with affordable, sustainable energy.
You can read our Sustainable Barnsley stories below, and share your own with us.
Share your own story with us
Charles's story
Booth Brothers is a sustainable and responsible umbrella business located at Bullhouse Mill in Millhouse Green, on the edge of the Peak District National Park. The mill is a shared workspace of carbon neutral offices, industrial units and hybrid workspace. Over 15 companies are based there, comprising a wide range of commercial activities.
The mill is served with a range of renewable energy including solar PV on the roof spaces, wind turbines in the adjoining meadows and hydroelectric generation on the River Don which flows through the site. Winter heating is provided by geothermal heat pumps and a biomass boiler. It has an energy performance certificate of A+ which means 'carbon negative' and the company was the first ever UK participant in the Renewable Heat Incentive which is the first of its kind in the world.
Sustainability is paramount amongst the businesses on site; all paper, card and plastics are baled and re-cycled and a 'target zero' initiative is underway to encourage the reduction and elimination of all waste.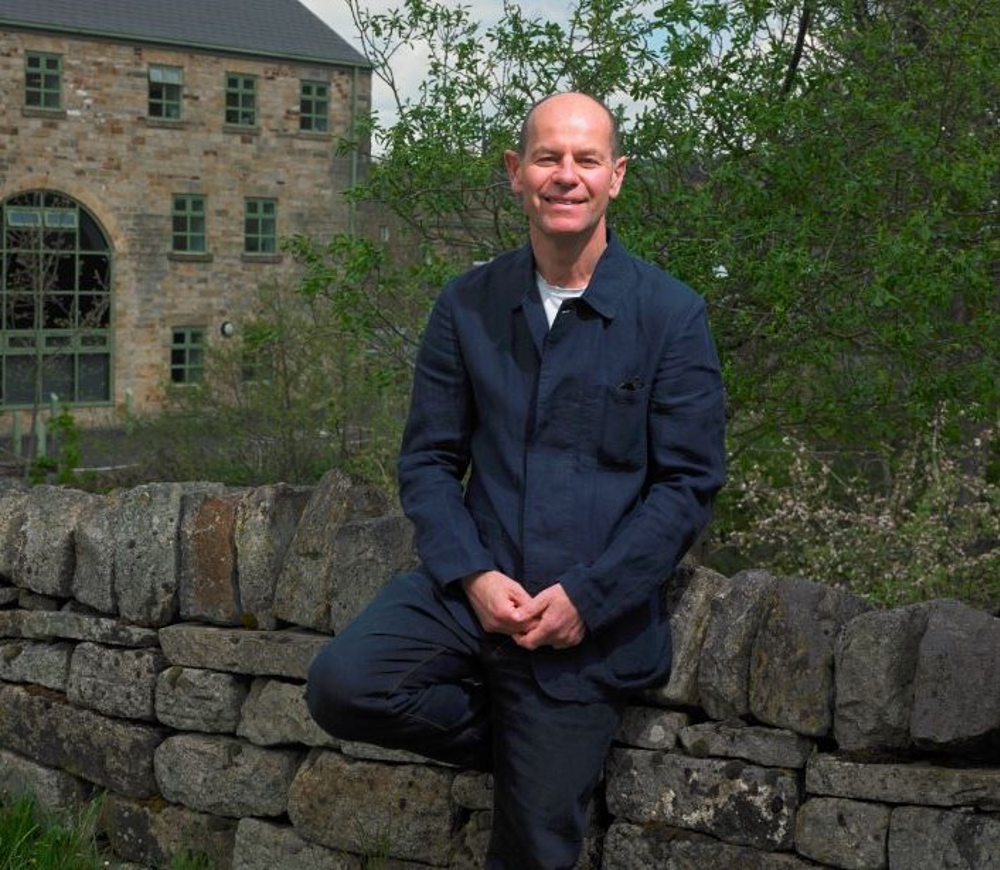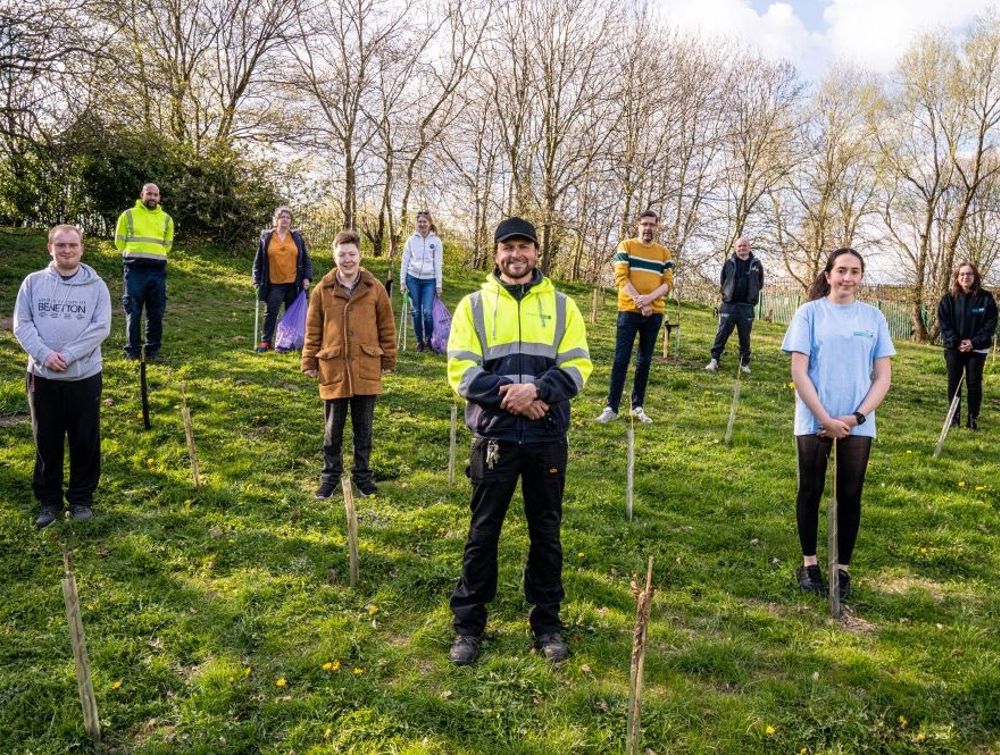 The Terrific Tree Task story
Barnsley's Youth Council and Remedi Restorative Justice worked with a local grounds maintenance company, Twiggs to tidy a disused space on West Road, Pogmoor.
The project was inspired by the results of the 'Make Your Mark' survey, where young people highlighted environmental concerns as a key priority. An unused piece of land has been transformed into a community green space, with over 450 trees planted.
The project named 'The Terrific Tree Task' will run from 2020 to 2023.
Residents of the area are amazed at the work and now litter pick the site and watch over it as well as planting daffodil bulbs.
Lauren's story
Lauren specialises in unique, hand-crafted homeware. She started designing her products during the Coronavirus lockdown. She does this in her studio in Barnsley, using the skills she gained at university.
Lauren is always trying to make her business, LJB designs, as sustainable as possible. She uses eco-friendly casting material, recyclable packaging and includes her waste material back into her products.
In 2022, she won the Best in Category for Arts and Craft, and the Yorkshire Young Trader of the Year Award.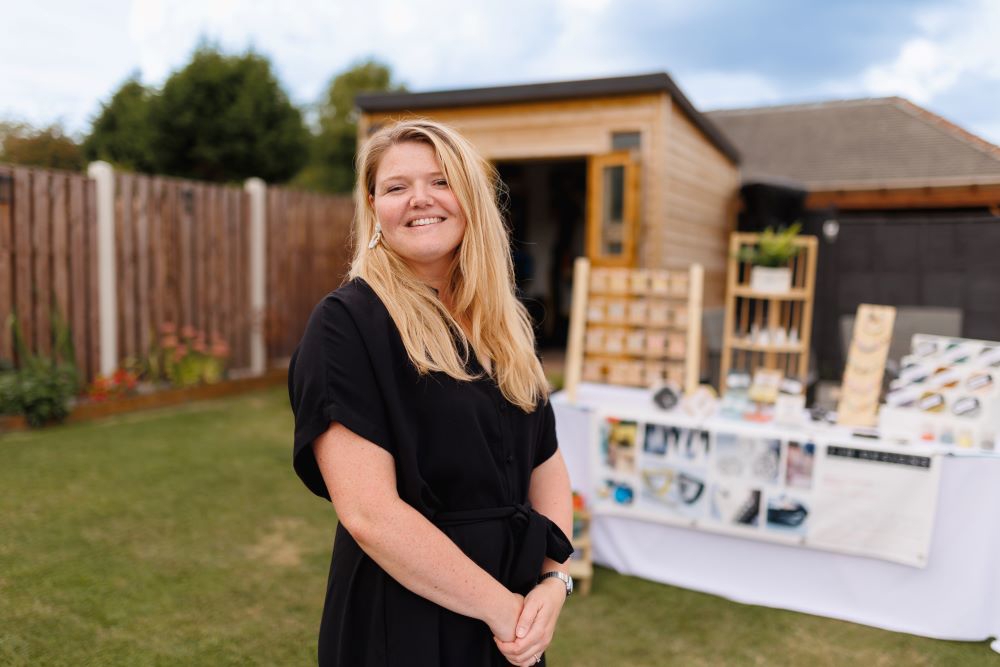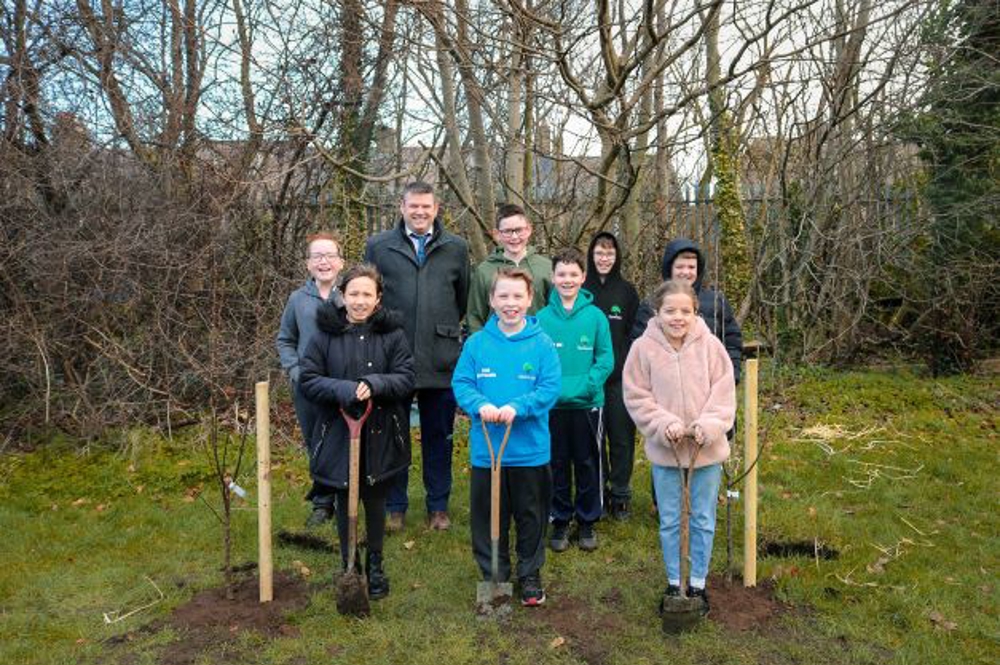 Shawlands Primary School
Children at Shawlands Primary School showed us how they're working towards a Sustainable Barnsley by planting two pear trees in their school field.
Between the trees, they buried a time capsule including notes about their future aspirations and what they'd like to see in Barnsley by 2030. The time capsule will be left in place until 2030.
The trees are a healthy addition to the school orchid, which already has apple trees for the children to pick and eat, and they'll soon be able to eat the pears too.