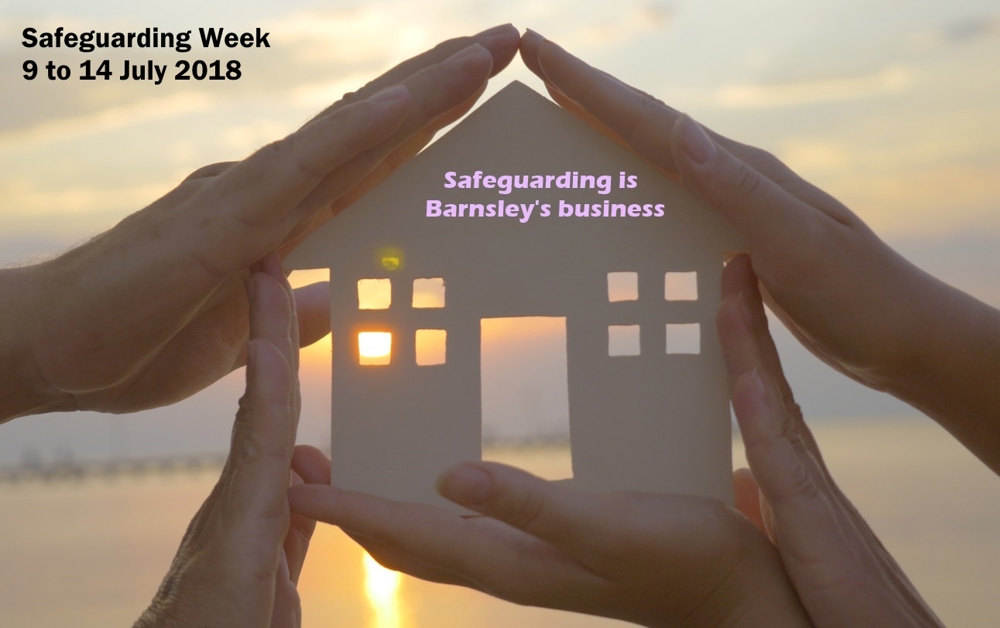 Safeguarding Awareness Week 2018
Safeguarding Awareness Week 2018 takes place from 9 to 14 July 2018.
There's lots planned for the week for the public, volunteers, workers and professionals to learn more about safeguarding in Barnsley.
Find out more
See me and care campaign
See me and care campaign is organised by Kirklees Safeguarding Adults Board. It's aimed at health and social care workers. It's all about putting 'yourself in others shoes' and thinking about the level of care you provide and whether this is how you would like yourself or those you care for to be treated.
Thanks to Kirklees for allowing us to use this video.