As part of our borough wide work to help keep residents safe. We're 'Joining Forces' with our key partners.
Joining Forces brings together key members of staff from the council and South Yorkshire Police. South Yorkshire Police's safer neighbourhood service and our markets and parking services will be based at the Glass Works. This allows the delivery of our partnership approach from a central location at the heart of the town centre.
Our partners
Through our Joining Forces campaign we work together with partners including:
Neighbourhood Wardens
Our seven Neighbourhood Wardens work to help deter low level criminal behaviour, environment offences, and anti social behaviour.
Working with our partners, they can offer advice and support if you have any concerns in your community.
They work to promote unity and help people and neighbourhoods to identify and resolve problems. Having enforcement powers on littering, fly tipping, and public space protection orders.
Town Centre Wardens
Our Town Centre Wardens patrol the town centre to stop low level crime, environment offences, and anti social behaviour.
Our wardens have the power to enforce the Barnsley Public Space Protection Order and Fixed Penalty Notices (FPN's). They'll try to use low level resolution first.
Their role is to offer advice and support to those who need it. Including locating vehicles and offering directions.
Barnsley's Public Space Protection Order (PSPO)
Barnsley town centre currently has a Public Space Protection Order in place. This gives the police, the council and other officers extra powers to deal with low level anti social behaviour. Having a town centre PSPO in place is part of the ongoing Joining Forces work. They make sure Barnsley continues to be a safe, inclusive and attractive place to visit.
Both our town centre and Neighbourhood Wardens have the power to enforce under the PSPO.
Find out more about Barnsley's PSPO.
In the video below, Paul, one of our Town Centre Wardens talks about his role. They enforce the town centre Public Space Protection Order.
What this means for you
You'll see more uniformed services under the Joining Forces banner. This will reflect our joined up approach to improving security and safety. We'll also provide help and advice.
Joining Forces
Joining Forces in Barnsley town centre
Joining forces brings together Barnsley Council, South Yorkshire Police and other partners.  Making Barnsley a safe and welcoming town for our residents and visitors. We've a team based at The Glass Works.
Safer Neighbourhood Service
The Safer Neighbourhood Service, brings together Barnsley Council, South Yorkshire Police, housing, support providers, and other key stakeholders.
Homelessness and recovery steps
Anti social behaviour 
We'll keep on working with our partners. These are South Yorkshire Police, South Yorkshire Fire and Rescue and Berneslai Homes.  We're helping to keep Barnsley and our borough safe.
Report something to us
Have your say in our town centre survey
We want to hear your views and experiences about safety in Barnsley town centre. You can tell us your thoughts by filling in our town centre survey.
Barnsley town centre neighbourhood newsletter - March 2023

PACT meetings
The Central Neighbourhood Policing Team (NPT) are continuing to post on their Facebook page, Twitter account and on SYP Alerts. We've been carrying out street surgeries in outside settings. Dates of these are posted on the team's social media channels. If you see your Constables and PCSOs out on foot, please stop us for a chat. For incidents and crimes that are ongoing, telephone 101, or always dial 999 in an emergency.
Crime and antisocial behaviour update - 'You said, we did'
You said: there are issues with anti-social behaviour and illegal drug dealing/use in our area:
We did: Operation Lumbar Bravo
On 8 March, staff from the Barnsley Central NPT and Town Centre Wardens worked together as part of the #JoiningForces initiative between us and South Yorkshire Police. Joint patrols were carried out across the town centre, deterring anti-social behaviour. They were focused on preventing crime and reassuring members of the public.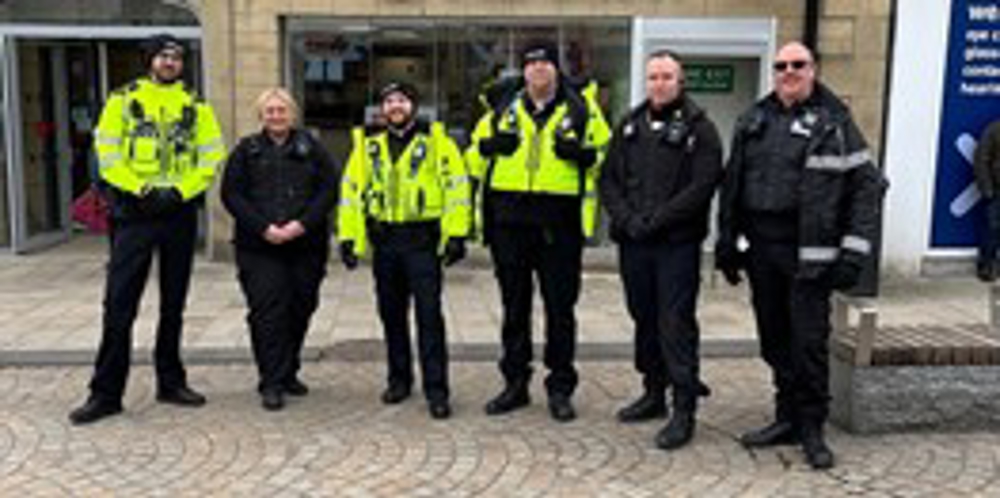 Operation Voyager
Operation Voyager is a day of action for the Barnsley district. On 22 February, Officers and PCSOs from across Barnsley were deployed in Barnsley town centre. The key themes for the day were drug misuse, anti-social behaviour, second-hand dealer compliance checks and community engagement.
The passive drugs dog Roscoe was taken out, resulting in staff covering six miles of the town centre and completing 29 stop and searches.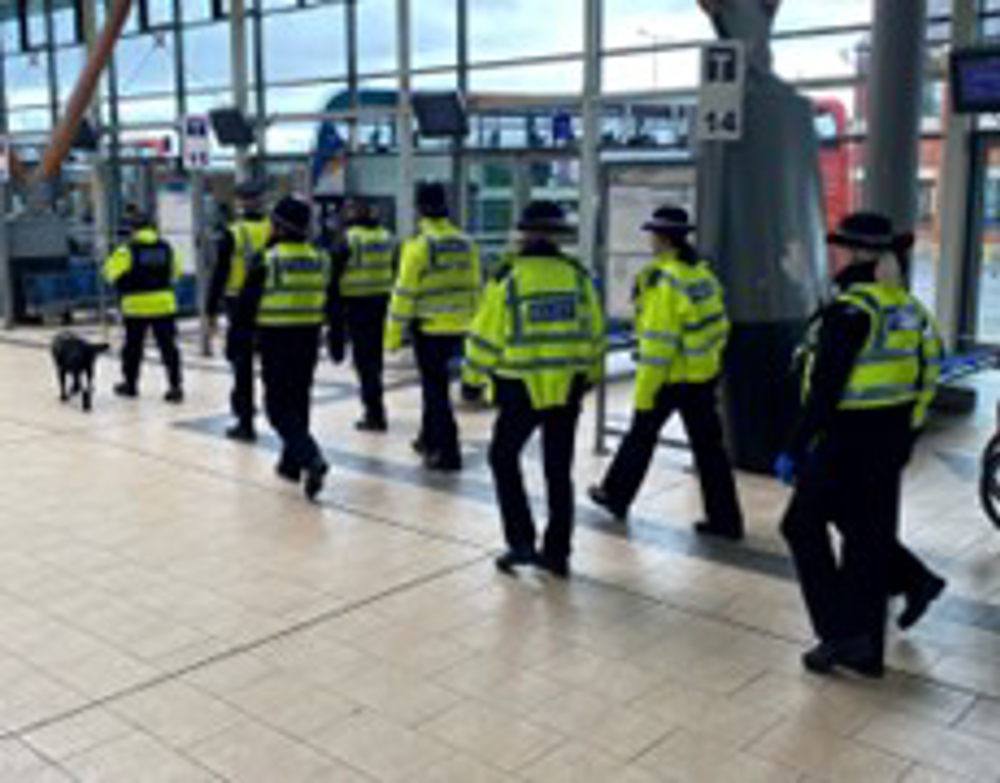 What your neighbourhood team have been doing
Over the last month, the Central NPT have been involved in a number of operations and events:
Taxi Licensing Operation – multi agency operation with our licensing
Modern Slavery Operation – Conducted multi-agency visits to premises to safeguard victims of modern slavery. For more details on modern slavery, please visit the modern slavery webpage on the South Yorkshire Police website.
Operation Duxford – Operation Duxford is an operation which is run in one of the four districts once a month. This month it was Barnsley's turn, with extra staff from across South Yorkshire Police coming to Barnsley. For more details on this month's Operation Duxford you can read the news article on the South Yorkshire Police website.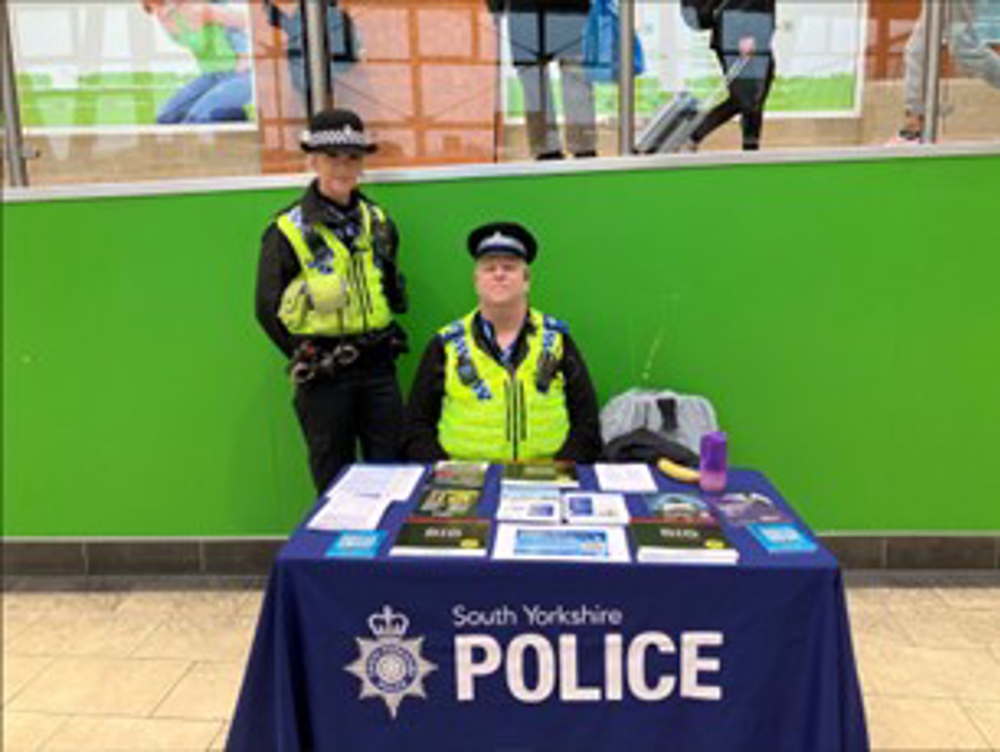 Pop-up police stations/engagement stalls
Engagement stalls are a great chance for staff from the Neighbourhood Policing Team to engage with people who live, work or use Barnsley town centre. We try and vary where the engagement stalls are held each month. On 6 March, an engagement stall was held at Barnsley Interchange by PCSO Peacock and PC Higgins. Over the next month a number of engagement stalls are to be held in Barnsley town centre. If you want to speak to a local Officer or PCSO, get crime reduction advice or just fancy a chat, there will be a number of upcoming engagement stalls.
Barnsley Council Safer Neighbourhood Service news
Joining Forces Day
On 16 March the council held a multi agency community engagement event on the Glass Works Square. It was attended by representatives from us, police, South Yorkshire Fire and Rescue Service, South Yorkshire Air Ambulance, Barnsley College and Humankind. Our brand new CCTV vehicle was brought onto site and members of the public were invited inside to take a look at it's equipment.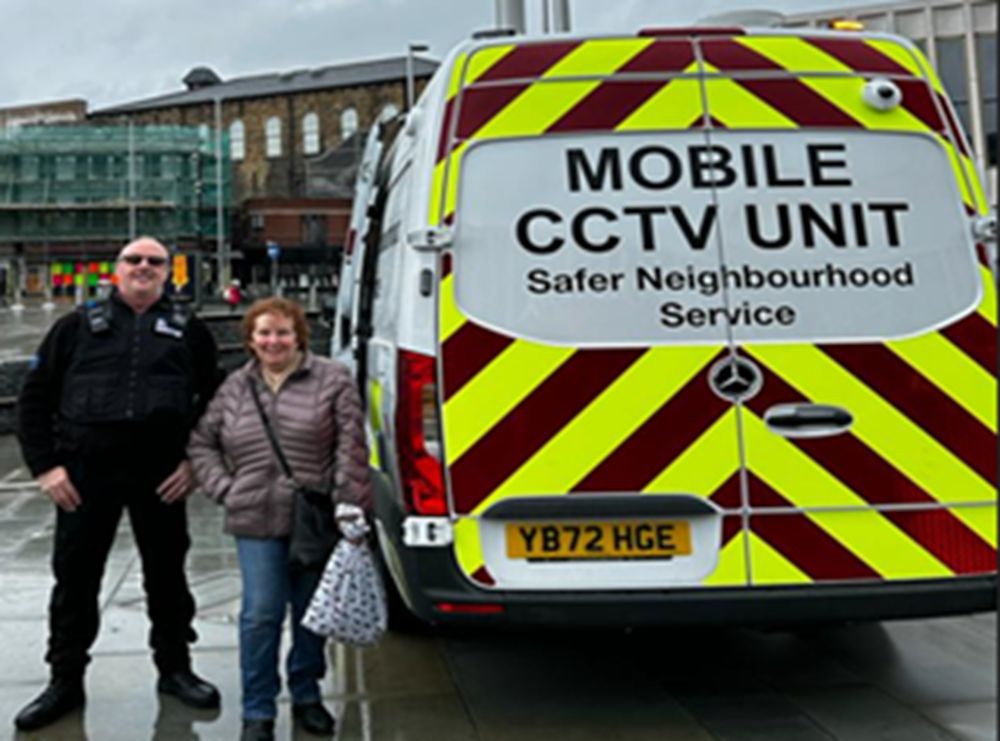 Litter-pick
On 22 March the Town Centre Wardens and representatives from Twiggs collected around 20 bags of rubbish from a car park off Foundry Street. Twiggs took the rubbish away for disposal.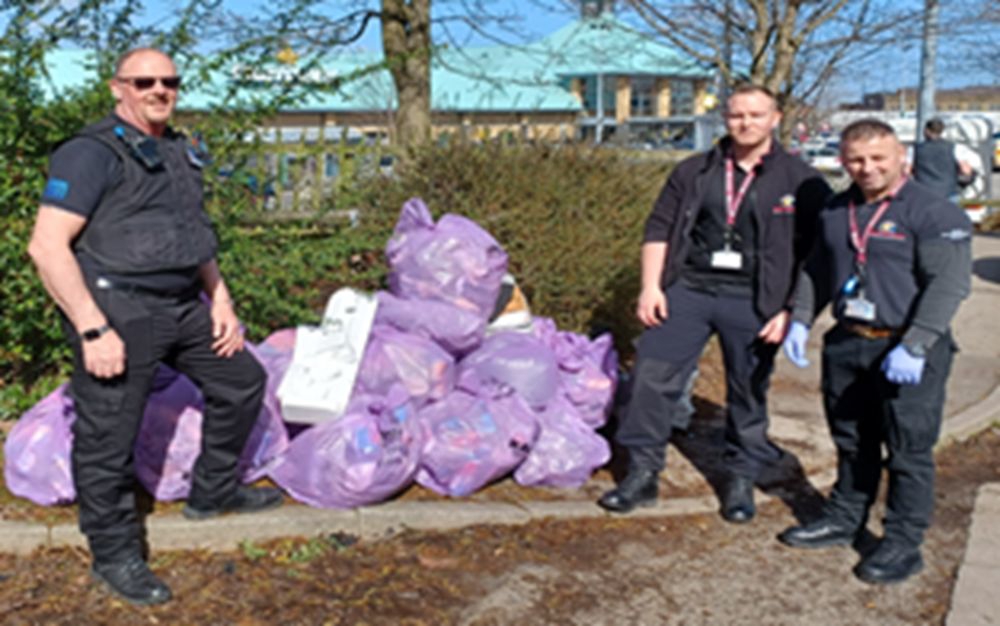 Crime prevention advice
Crime prevention advice can be found on the South Yorkshire Police website.
Keeping in touch
If you need to get in touch, you can contact us in the following ways:
Contact number: 101
Email: barnsleycentralnhp@southyorks.pnn.police.uk
Twitter: @BarnsCentralNPT
Street Safe app
South Yorkshire Police (SYP) Alerts
SYP Alerts is a messaging system brought to you by South Yorkshire Police for our borough.
You can sign up with SYP Alerts you can choose to receive news and appeals, local crime details or prevention advice.  It's sent direct to you by email, text or voice message. You can also receive messages on joint initiative work from Joining Forces partners.
Sign up for alerts is free. After signing up you can chose how you want to receive messages and what you want to receive them about.
Watch this video to learn more about SYP Alerts, or register below.
PACT meetings
Police and Communities Together (PACT) meetings are events that are held throughout the borough. They give you the chance to discuss any thoughts and concerns you may have.
Find out more