As part of our borough wide work to help keep residents safe. We're 'Joining Forces' with our key partners.
Joining Forces brings together key members of staff from the council and South Yorkshire Police. South Yorkshire Police's safer neighbourhood service and our markets and parking services will be based at the Glass Works. This allows the delivery of our partnership approach from a central location at the heart of the town centre.
Our partners
Through our Joining Forces campaign we work together with partners. These include:
Neighbourhood Wardens
Our seven Neighbourhood Wardens work to help deter low level criminal behaviour, environment offences, and anti social behaviour.
Working with our partners, they can offer advice and support if you have any concerns in your community.
They work to promote unity and help people and neighbourhoods to identify and resolve problems. They have enforcement powers on littering, fly tipping, and public space protection orders.
Town Centre Wardens
Our Town Centre Wardens patrol the town centre to stop low level crime, environment offences, and anti social behaviour.
Our wardens have the power to enforce the Barnsley Public Space Protection Order and Fixed Penalty Notices (FPN's). They'll try to use low level resolution first.
Their role is to offer advice and support to those who need it. This includes locating vehicles and offering directions.
Barnsley's Public Space Protection Order (PSPO)
Barnsley town centre currently has a Public Space Protection Order in place. This gives the police, the council and other officers extra powers to deal with low level anti social behaviour. Having a town centre PSPO in place is part of the ongoing Joining Forces work. They make sure Barnsley continues to be a safe, inclusive and attractive place to visit.
Both our town centre and Neighbourhood Wardens have the power to enforce under the PSPO.
Find out more about Barnsley's PSPO.
In the video below, Paul, one of our Town Centre Wardens talks about his role. They enforce the town centre Public Space Protection Order.
What this means for you
You'll see more uniformed services under the Joining Forces banner. This will reflect our joined up approach to improving security and safety. We'll also provide help and advice.
Joining Forces
Joining Forces in Barnsley town centre
Joining forces brings together Barnsley Council, South Yorkshire Police and other partners. They make Barnsley a safe and welcoming town for residents and visitors. We have a team based at The Glass Works.
Safer Neighbourhood Service
The Safer Neighbourhood Service, brings together Barnsley Council, South Yorkshire Police, housing, support providers, and other key stakeholders.
Homelessness and recovery steps
Anti social behaviour
We'll keep on working with our partners. These are South Yorkshire Police, South Yorkshire Fire and Rescue and Berneslai Homes. We're helping to keep Barnsley and our borough safe.
Report something to us
Have your say in our town centre survey
We want to hear your views and experiences about safety in Barnsley town centre. You can tell us your thoughts by filling in our town centre survey.
Barnsley town centre neighbourhood newsletter - October 2023

Social media
We are continuing to post on our Facebook page, Twitter account. We've been carrying out street surgeries in outside settings; dates of these are posted on our social media channels. If you see your officers and PCSOs out on foot, please stop us for a chat. For incidents and crimes that are ongoing, telephone 101, or always dial 999 in an emergency.
Safer Business Action Week - 16 October
During the Safer Business Action Week, officers from the Central Neighbourhood Policing Team worked alongside our colleagues from Barnsley Council. They worked to address issues around town centre criminality, focusing on shops, restaurants and other retail outlets.
During these activities officers were alerted to two males who had left a restaurant without paying their bill. As a result of some quick thinking, together with key local knowledge, the two males from Rotherham were soon located and arrested. They were subsequently charged with the offence and are awaiting their day in court.
Officers were also available throughout the week at various retail locations across the town centre. They were able to meet members of the public and provide crime prevention advice and offer support and reassurance.

Operation Sidewinder
Operation Sidewinder, the pro-active drugs initiative involving sniffer dog Roscoe, made a return to the town centre this month. 
Officers from the Central Neighbourhood Policing Team worked alongside Roscoe targeting drugs use, an issue that you the public tell us is a concern across the town. 
During the operation officers searched 16 individuals, recovering a range of items and substances that will lead to prosecutions and other methods of enforcement for those found to be in possession. 
We are committed to tackling drugs within the community, and will continue in our efforts to bring those responsible before the courts.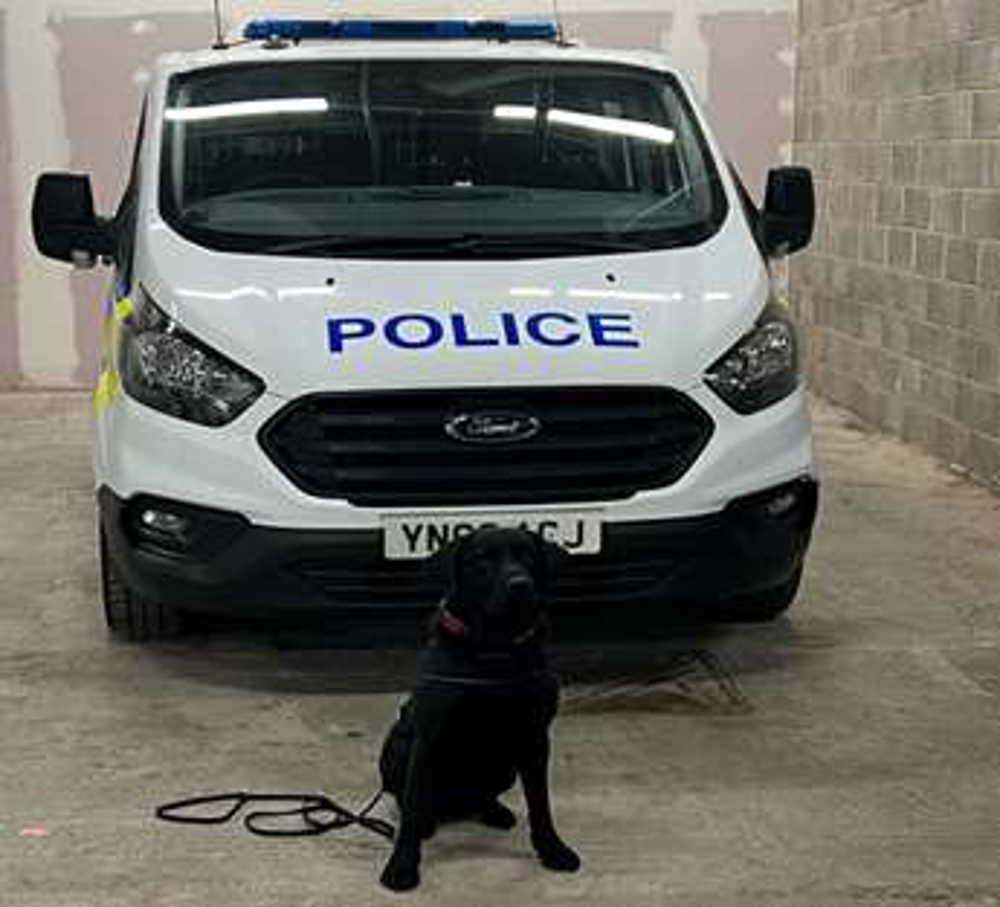 Where to find your Neighbourhood Team this month
Pop-up police stations/engagement stalls
Throughout each month, we hold a number of engagement events at different locations across the town centre.  Events and stalls will be held on the following dates:
13 November - Library @ The Lightbox - 4.30pm to 6pm
14 November – Morrisons – 12pm to 1.30pm
17 November - Barnsley Interchange - 3.30pm to 5pm
23 November - Barnsley Interchange - 12pm to 1.30pm
We'll be on hand to answer any questions you may have around crime and anti-social behaviour, provide crime reduction advice, or just for people to have a chat with local officers.
Barnsley Council Safer Neighbourhood Service news
During October, the town centre wardens carried out three planned operations with the Central NPT to tackle crime and anti-social behaviour in the town centre. A member of council staff closely monitored the CCTV cameras and directed officers to any locations where it looked like problems could arise. The photograph shows an officer speaking to a man who had a bong which are typically an aid to smoking prohibited drugs.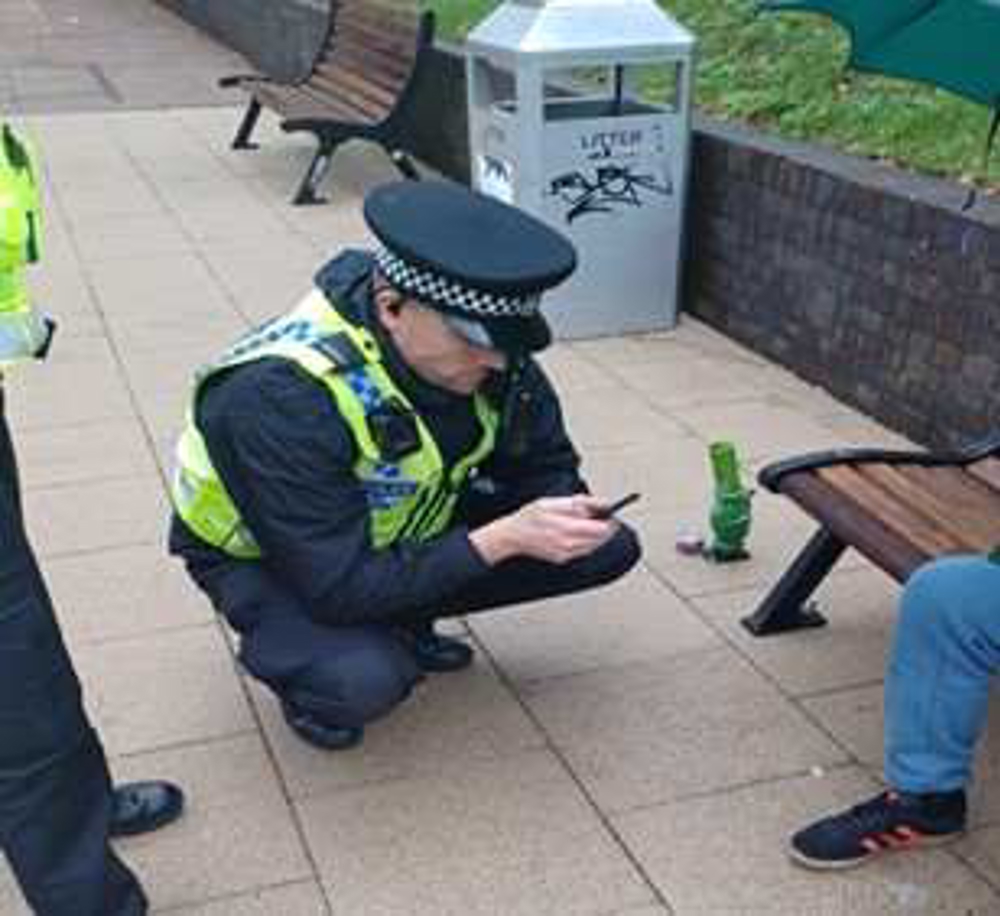 On 13 October, the Chief Executive of the NHS Amanda Pritchard, came to Barnsley so visit the Community Diagnostics Centre (CDC) and the market. The NHS CDC in the Glass Works is the first of its kind in the country and uses space in a convenient town centre location to take pressure off Barnsley District Hospital. The centre provides vital testing and screening service to the people of Barnsley including ultrasound, X-ray, breast screening, phlebotomy and bone density scans. The town centre wardens were on hand to make sure there were no problems during the visit.
On 26 October, emergency services including the British Army, Yorkshire Air Ambulance, South Yorkshire Police, South Yorkshire Fire & Rescue and the council's town centre wardens set up stalls and brought their vehicles and other equipment onto the Glass Works Square for a Joining Forces event. Members of the public had the opportunity to talk to staff and have a go at some exciting, free hands-on experiences.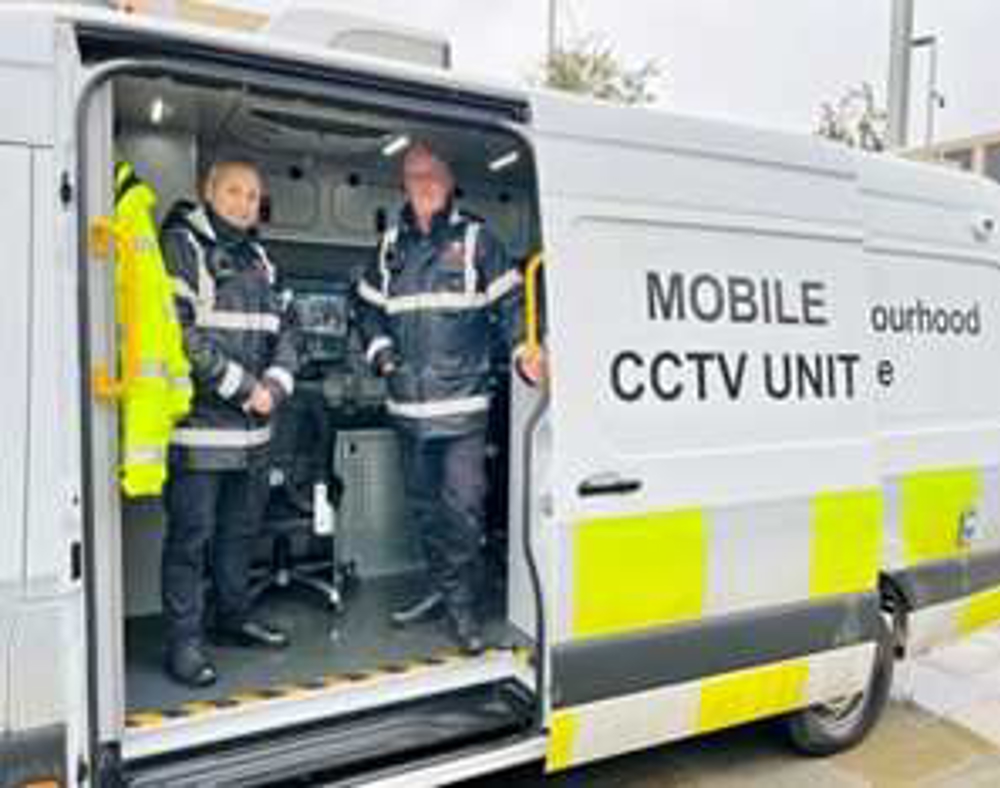 Crime prevention advice
Crime prevention advice can be found on the South Yorkshire Police website.
Keeping in touch
If you need to get in touch, you can contact us in the following ways:
South Yorkshire Police (SYP) Alerts
SYP Alerts is a messaging system brought to you by South Yorkshire Police for our borough.
You can sign up with SYP Alerts you can choose to receive news and appeals, local crime details or prevention advice. It's sent direct to you by email, text or voice message. You can also receive messages on joint initiative work from Joining Forces partners.
Sign up for alerts is free. After signing up you can chose how you want to receive messages and what you want to receive them about.
Watch this video to learn more about SYP Alerts, or register below.
PACT meetings
Police and Communities Together (PACT) meetings are events that are held throughout the borough. They give you the chance to discuss any thoughts and concerns you may have.
Find out more