As part of our borough wide work to help keep residents safe. We're 'Joining Forces' with our key partners.
Joining Forces brings together key members of staff from the council and South Yorkshire Police. South Yorkshire Police's safer neighbourhood service and our markets and parking services will be based at the Glass Works. This allows the delivery of our partnership approach from a central location at the heart of the town centre.
Our partners
Through our Joining Forces campaign we work together with partners including:
Neighbourhood Wardens
Our seven Neighbourhood Wardens work to help deter low level criminal behaviour, environment offences, and anti social behaviour.
Working with our partners, they can offer advice and support if you have any concerns in your community.
They work to promote unity and help people and neighbourhoods to identify and resolve problems. Having enforcement powers on littering, fly tipping, and public space protection orders.
Town Centre Wardens
Our Town Centre Wardens patrol the town centre to stop low level crime, environment offences, and anti social behaviour.
Our wardens have the power to enforce the Barnsley Public Space Protection Order and Fixed Penalty Notices (FPN's). They'll try to use low level resolution first.
Their role is to offer advice and support to those who need it. Including locating vehicles and offering directions.
Barnsley's Public Space Protection Order (PSPO)
Barnsley town centre currently has a Public Space Protection Order in place. This gives the police, the council and other officers extra powers to deal with low level anti social behaviour. Having a town centre PSPO in place is part of the ongoing Joining Forces work. They make sure Barnsley continues to be a safe, inclusive and attractive place to visit.
Both our town centre and Neighbourhood Wardens have the power to enforce under the PSPO.
Find out more about Barnsley's PSPO.
In the video below, Paul, one of our Town Centre Wardens talks about his role. They enforce the town centre Public Space Protection Order.
What this means for you
You'll see more uniformed services under the Joining Forces banner. This will reflect our joined up approach to improving security and safety. We'll also provide help and advice.
Joining Forces
Joining Forces in Barnsley town centre
Joining forces brings together Barnsley Council, South Yorkshire Police and other partners.  Making Barnsley a safe and welcoming town for our residents and visitors. We've a team based at The Glass Works.
Safer Neighbourhood Service
The Safer Neighbourhood Service, brings together Barnsley Council, South Yorkshire Police, housing, support providers, and other key stakeholders.
Homelessness and recovery steps
Anti social behaviour 
We'll keep on working with our partners. These are South Yorkshire Police, South Yorkshire Fire and Rescue and Berneslai Homes.  We're helping to keep Barnsley and our borough safe.
Report something to us
Barnsley town centre neighbourhood newsletter - December 2022

PACT meeting
The Central Neighbourhood Policing Team (NPT) are continuing to post on their Facebook page, Twitter account and on SYP Alerts. We've been carrying out street surgeries in outside settings. Dates of these are posted on the team's social media channels. If you see your constables and PCSOs out on foot, please stop us for a chat.
For incidents and crimes that are ongoing, telephone 101 or 999 as needed.
Crime and anti social behaviour update - 'you said, we did'
You said: There are issues with antisocial behaviour and illegal drug dealing and drug use in our area.
We did:  Over the past four weeks, drugs warrants were executed at six separate properties. This resulted in the seizure of more than 580 cannabis plants. A suspected stolen moped scooter and four bicycles were also recovered. If you can provide information to the police regarding properties or premises being used for growing cannabis, please use any of the contact details provided below. You don't have to provide your personal details and all information is dealt with confidentially.
And we did: On Friday 23 November, Central NPT officers were assisted by the passive drug detection dog, Roscoe. A high visibility presence was shown throughout the town and the surrounding areas, focusing on known drug 'hot spots'. The day resulted in 14 stop searches for suspect drug offences, of which four were found to be positive. The investigations into these offences are currently being processed. We listened to feedback that drugs users had been pushed out of the town centre into the fringes of the suburbs and we extended our scope into these areas.
Offenders brought to justice 
Wanted
On Saturday 3 December, Central NPT officers arrested two 28 year old men from Barnsley separately. Both had been circulated as wanted for revocation of their prison licenses (Probation Service) and were recalled to prison.
Public Order and Theft Offences
On Thursday 1 December, Central NPT officers arrested a 34 year old man on suspicion of being drunk and disorderly and theft. The man received a caution with the condition to pay the amount of £45.90 for the stolen goods to Hull Magistrates Court by Friday 16 December.
What your neighbourhood team have been doing 
PCSO Pendlebury
Over the last few weeks the Central NPT have been involved in a number of operations and initiatives to reduce violence against women and girls, with a particular focus on the night time economy.
Along with our partners, we've been targeting the perpetrators, while providing support and reassurance to vulnerable women, in an effort to make Barnsley a safer place for everyone to visit and enjoy. These initiatives will continue over the festive period.
Over the past four weeks, 33 stop searches - generally drug related - have been conducted and 25 Public Space Protection Order (PSPO) dispersal notices have been served in the town centre. Dispersal notices are served to people who have, or are about to, commit anti social behaviour and direct them to leave the designated area for a period of 48 hours. This prohibits them from continuing or repeating their behaviour. Failure to comply with this order may result in a fixed penalty fine or summons to court.
On Tuesday 6 December, Central NPT officer PCSO Roy Pendlebury visited Gawber Primary School's nursery class. The children's subject is currently 'People Who Help Us' and the purpose of the visit was to explain the role of PCSOs and how they can help them. A class teacher later thanked Roy and said: "The children really enjoyed it and it really helped them understand how the police can help us".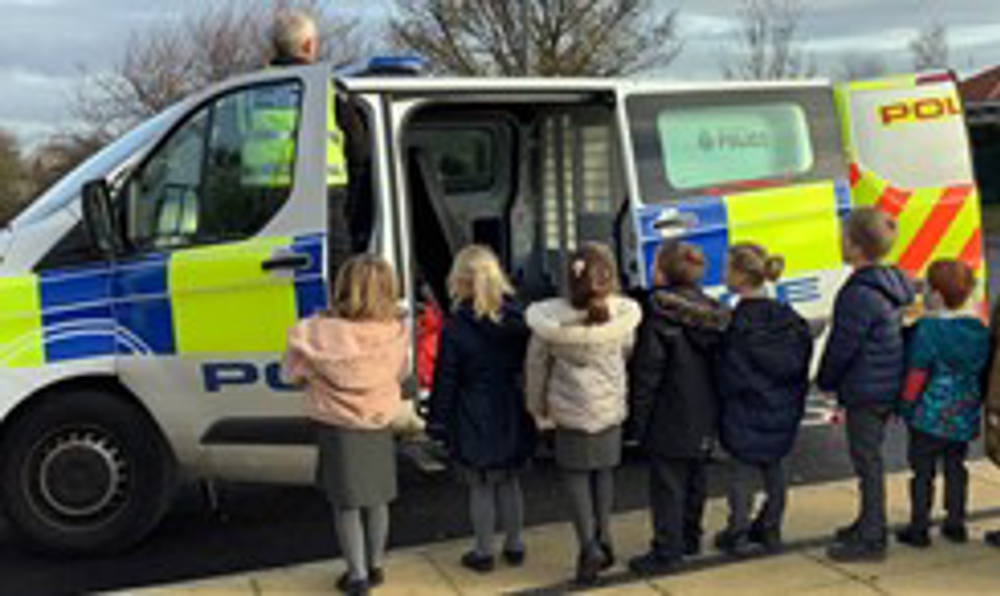 Safer neighbourhood services news 
We continue to run joint council and police CCTV led operations and these were carried out on 24 November, 1 December and again on 15 December. We're making good use of our town centre CCTV cameras and sending a message out to those who act in an anti social manner that there's a good chance that their behaviour will be caught on camera.
Once a fortnight, under the banner of Joining Forces, joint team meetings are held with representatives from the Town Centre Wardens, Parking Enforcement, police, markets, events team, facilities management, Glass Works team, Neighbourhood Services, Library at the Lightbox and general security. During these meetings, information is shared across the teams and issues affecting the town centre are raised and actions agreed to tackle them.
Crime prevention advice 
All crime prevention advice can be found on the SYP website.
Keeping in touch
If you need to get in touch, you can contact us in the following ways:
South Yorkshire Police (SYP) Alerts
SYP Alerts is a messaging system brought to you by South Yorkshire Police for our borough.
You can sign up with SYP Alerts you can choose to receive news and appeals, local crime details or prevention advice.  It's sent direct to you by email, text or voice message. You can also receive messages on joint initiative work from Joining Forces partners.
Sign up for alerts is free. After signing up you can chose how you want to receive messages and what you want to receive them about.
Watch this video to learn more about SYP Alerts, or register below.
Find out more